Fashion is an ever-changing industry, and establishing a brand takes work. Keeping up with the latest trends can be incredibly challenging for new fashion brands because supplying blank apparel is often expensive. However, buying wholesale clothes at low prices is an excellent way for starting brands to stock their inventory. This article will discuss some tips for fashion design brands looking to buy wholesale clothes at low prices.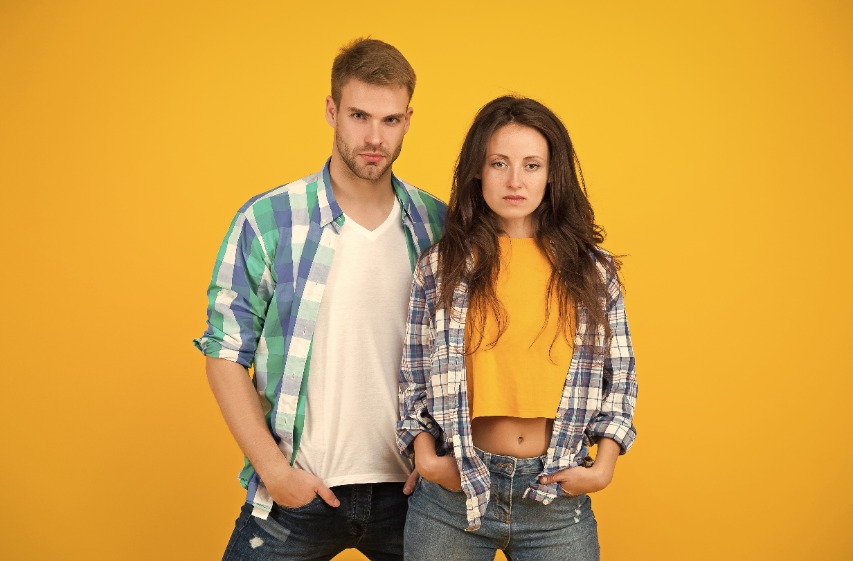 Tips to Get the Best Deals
Innovative business practices can give your brand an advantage in the market. With wholesale purchasing, fashion design brands can manufacture the latest styles without breaking the bank. Here are a few of them:
Compare Prices from Wholesale Suppliers
There are many wholesale suppliers on the market. Thanks to the internet, finding suppliers has become relatively easy. Before choosing a supplier to partner with, it is essential to research the value each wholesale supplier provides. A good wholesaler will have cheap t-shirts, pants, shorts, or skirts in different styles, sizes, and colors.
The quality of the clothes is also vital. Some suppliers may offer lower prices, but the quality of their clothes may not be up to par. Therefore, it is crucial to read reviews from other customers. When you check out the supplier's reputation before purchasing, you will find one that works for you.
Buy in Bulk
One of the most effective ways to buy low-cost wholesale clothes is to buy in bulk.When you buy in bulk, the total purchase cost is lower. Moreover, buying in bulk can also help you save on shipping costs.
An important point to remember is that buying in bulk requires a significant down payment. You must have the necessary funds before making a purchase. Bulk buying also means you have to pay attention to overstocking or understocking. You must consider your projected sales and your ability to meet the demands of your customers.
Watch Out for Special Sales
Most wholesalers offer special sales at different times during the year. Some special deals include:
Festive seasons and holiday specials. These often encourage massive discounts.
Black Friday and Cyber Monday. The Black Friday weekend of the biggest sales weekend of the year.
Buy Clothes Before the Season
Buying clothes off-season is another effective way to buy wholesale clothes at low prices. Wholesale suppliers often offer significant discounts on clothing materials out of season, such as winter clothes during the summer. You can purchase these items and style them ahead of the season. Keep an eye out for closeout and overstock sales, as these items cost less.
Build Relationships with Suppliers
It is helpful to have a good relationship with one or two wholesale clothing suppliers. Cultivating ongoing relationships with partners is an essential part of the business. Here are some advantages of having a good relationship with a reliable supplier:
Get Special Discounts and Better Deals
You will find it easier to make orders and get what you need when you have a good relationship with a supplier. They are more likely to offer you better prices to return clients. They may even provide you with new products and give you priority before they release items to the general public.
To build relationships with suppliers, it is important to communicate regularly and be respectful in your negotiations. Additionally, it helps to be prompt with payments. That shows appreciation for the supplier's efforts and tells them you are credit-worthy.
You Will Be Able to Negotiate Prices
It is crucial to fully understand the terms and conditions of a clothing wholesaler before you partner with them. For example, some wholesalers are willing to negotiate prices, especially if you are buying in bulk. To negotiate prices effectively, clearly understand your budget and the number of clothes you need.
It is also essential to check the supplier's return policy. Even if you carefully inspect the clothes, some items may not meet your expectations. A good return policy can help you avoid losing money on items you cannot use. Your ability to negotiate pricing and other policies depends on your relationship with the supplier. That is another reason to create strong connections.
Enjoy the Benefits of Wholesale Purchasing
Working with wholesalers gives your brand access to quality and variety. New fashion design firms can establish a solid image by providing high-quality garments. Having a variety of clothing also appeals to customers. Variety can help your brand stand out from the crowd.
Conclusion
Fashion trends change quickly, and many brands need help to stay relevant. However, if you build a reputation for good quality and excellent design, you will grow a loyal clientele that will continue to grow.
Buying wholesale clothes at low prices is an excellent way for design brands to get supplies. Your fashion design brand can find the best wholesale suppliers by following the tips outlined above.