The aesthetic and anti-ageing market has gained popularity and grown exponentially in recent years, but beauty clinics across the country were brought to a screeching halt some weeks ago, as Britain was plunged into lockdown and non-essential businesses were forced to close. With clinic doors remaining shut and patients unable to access treatments, the nation's aesthetic treatment community have taken an extended break from going under the knife.
However, despite the widespread closure of operating rooms, cosmetic surgeons and scientists have continued their work behind the scenes, to develop new procedures and techniques ahead of their return. Reece Tomlinson, CEO of London-based cosmetic treatment pioneers Uvence has been at the forefront of the innovation of aesthetic medicine, and now shares his insight into the technologies and treatments that will soon be brought to the operating table.
"With the industry looking to restart after lockdown, it has given surgeons the opportunity to look at their offering and see how they can improve. These are the types of treatments that I believe will become more popular after the lockdown-period is lifted:" Stated by Reece Tomlinson
So Uvence have narrowed down 3 methods they believe will be vital for the Beauty Market
Stem cell-based therapies
Stem cells have been branded as the miracle cell that can help repair or regenerate tissue and delay or stop the ageing process. The use of stem-cell treatments has grown as of late in terms of its medical applications, but its use has typically been restricted to treating sports injuries for highly paid athletes, and alleviating physical limitations of particularly well-off individuals, and has until recently remained very costly.
However, we are now on the verge of having stem cell-based medical technologies that may be available to many more than the select few, and the aesthetic medicine community has adopted the use of stem-cell treatments for aesthetic and anti-ageing purposes. As Co-Founder of Uvence, a cosmetic treatment company employing stem-cell capabilities, I can say with a large degree of confidence that stem cell-based treatments will become more common over the next two to five years, as the treatment is being made available with less cost thereby making the procedures more affordable than ever before.
Tissue engineering
Tissue engineering, which is essentially treatment which improves biological function by taking a human tissue, purifying and altering the cells, and reintroducing the tissue to the patient, will continue to become more common in aesthetic medicine. The creation of tissue using a patients' own cells presents a profound opportunity for aesthetic medicine – tissue engineering has been used primarily in a medical context for bone regeneration and wound healing, but practitioners of aesthetic medicine are now employing these methods to treat skin imperfections and scars.
Hyper-personalisation of cosmetic treatment and standardisation of procedures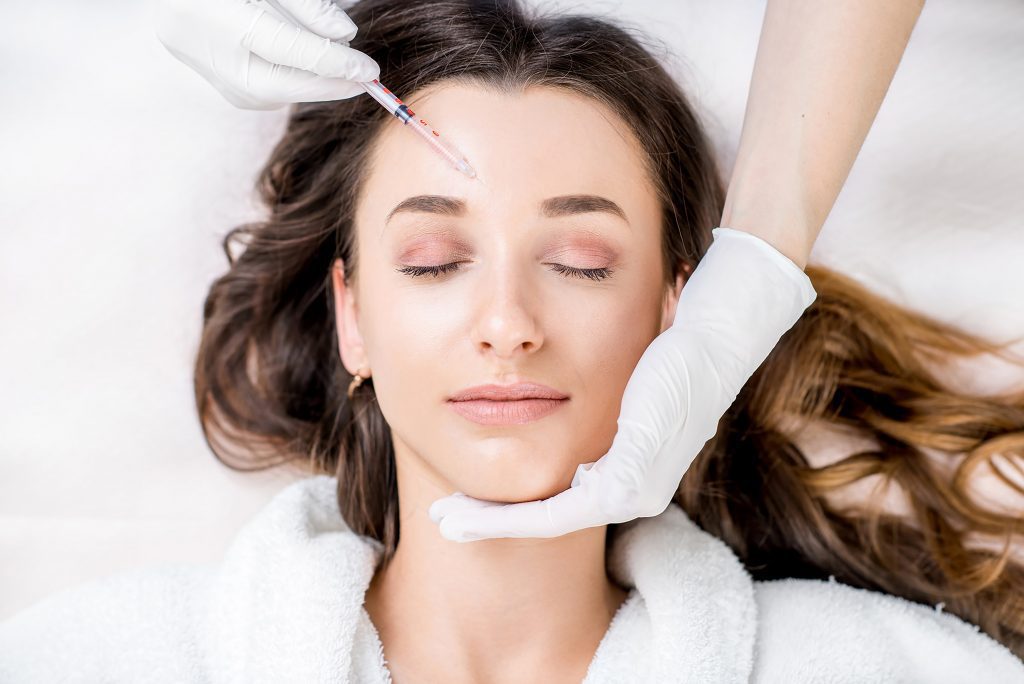 With advances in stem treatments, tissue engineering, the hyper-personalisation of cosmetic procedures is the next step in the development of the aesthetic medicine industry.
As the use of the above treatments becomes more commonplace and is introduced to more and more clinics across Britain, surgeons will be able to capture larger quantities of data in terms of how patients respond to treatments involving their own tissue and the use of regenerative medicine. Soon, it will be possible for cosmetic surgeons and beauty practitioners to examine data obtained from patients to create personalised treatments, which are optimised for the patient's needs, desires and safety.