10 Fashion Accelerators For New Designers And Entrepreneurs
Fashion incubators and accelerators collaborating with fashion designers is nothing new. Especially for budding fashion tech businesses. Although they overlap, there is a distinct difference between accelerators and incubators, which is the stage of startups they accept.  With many to choose from, it is encouraging to see such global programs motivating forward-thinking innovators to take their ideas that little bit further.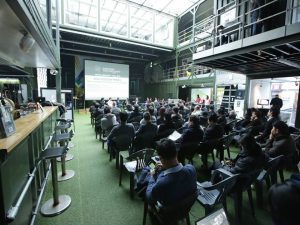 10 Fashion Accelerators For New Designers And Entrepreneurs
1.Fashion Technology Accelerator
The Fashion Technology Accelerator (FTA) is an international hub that fosters digital and technology innovation in Fashion, Luxury and Retail industry.
The accelerator enterprise has three divisions, one in Silicon Valley, Seoul, and Milan, and it is exclusively dedicated to help and promote start-ups at the intersection of technology and fashion. The way FTA helps entrepreneurs accelerate the growth of their business is by facilitating access to fashion and retail brands, advisers, business partners, investors, professional services, ad agencies and portfolio companies.
2. Look Forward
Look Forward is an innovation platform for entrepreneurs that seek to revolutionise the worlds of fashion, beauty and retail. To do so, it has created an integrated startup incubator. Look Forward is an incubator promoted by Showroomprivè.
Founded in 2015, Look Forward is established as an incubator program which aims to help from 15 to 20 startups every year. The program includes coaching by parent company's Showroomprivé employees, and the chosen companies will be benefited from a 100k€ package of services, hosting and mentoring. It is based in Paris, France.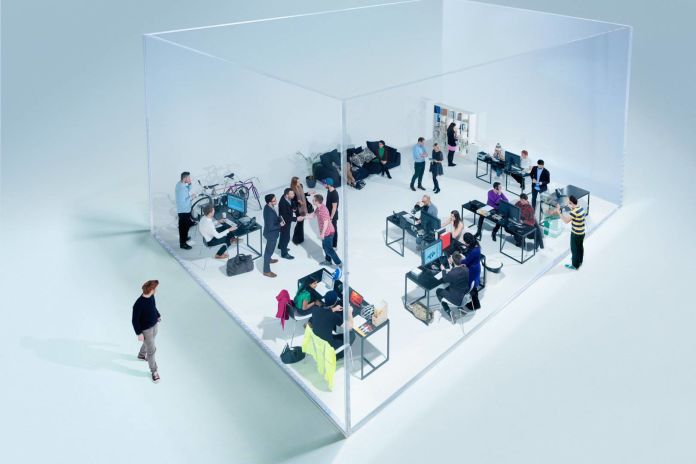 3. Atelier
Atelier is the first Spanish vertical accelerator of fashion tech startups. As an initiative by ISEM Fashion Institute, Atelier operates on the belief that the Spanish fashion industry goes hand in hand with innovative companies whose technology transform their value chain by making them more profitable, sustainable, and better oriented to the client.
4.We In Social Tech
We in Social Tech is a London-based accelerator programme, set-up to support innovative women-led social technology businesses.
The accelerator is delivered by Nwes, the largest not-for-private-profit enterprise agency in the UK, in collaboration with founding partner Deutsche Bank, through its social enterprise programme Made for Good.
We in Social Tech launched in October 2018,  to help grow three cohorts of 20 women-led technology businesses with a social purpose over two-years. It is free to participate in, and, unlike many others will not take any equity in return.
5. Centre for Fashion Enterprise
The Centre for Fashion Enterprise is a pioneering Fashion & FashTech business incubator in London. In fact, CFE is located within London College of Fashion, University of the Arts London. It supports London's most promising creative talent who are growing successful and sustainable fashion and fashion tech businesses.
The CFE accounts for a number of industry specialists that deliver support to designers and includes coaching on strategic business planning and brand development, and operational issues such as range planning, production, legal, IP, costings and finance.
6.Startupbootcamp FashionTech Milan
Startupbootcamp FashionTech Milan is an accelerator program to support fashion entrepreneurs and their startups through training, mentoring and investment.
In three years from 2019 to 2022, this initiative that has already captured the interest of prestigious brand partners will accelerate 30 innovative startups shaping the present and the future of the fashion sector, following the proven format that Startupbootcamp has been operating for 10 years all around the world.
Every year more 500 applications are expected for the FashionTech program, from which the best 10 teams will be selected after a rigorous selection process in the world tech and fashion hubs. The chosen startups will be hosted in Milan for a 13-weeks bootcamp that will grow them exponentially thanks to a broad network of corporate partners, mentors and investors.
7.Fashion Tech Lab NYC
Fashion Tech Lab NYC was launched in 2014, in partnership with leading fashion & retail brands, targeting women-led early & growth stage companies developing innovations at the intersection of fashion, retail and technology.
Through a competitive process, the lab's fashion & retail partners, Springboard Enterprises, and lab team members review every submission and invite a number of companies to in-person interviews where ultimately six to ten companies are selected to enter the program.
8. Chicago Fashion Incubator
The Chicago Fashion Incubator at Macy's on State Street was created in 2008. It is a product of Mayor Richard M. Daley's Fashion Initiative and it creates innovative solutions to bridge the gap between education and entrepreneurship.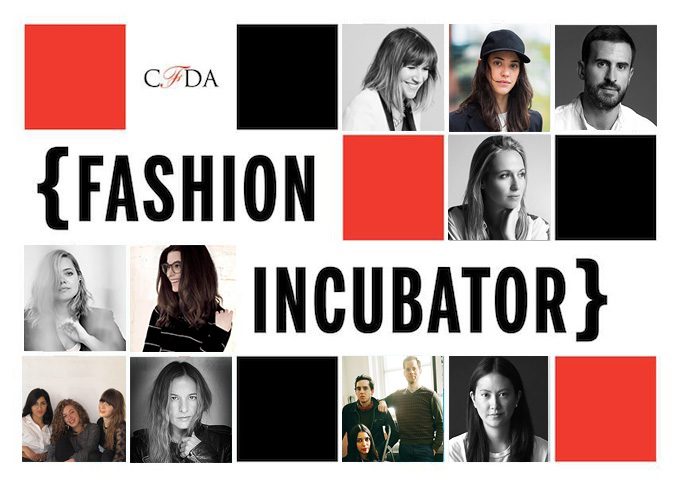 9.CFDA Fashion Incubator
CDFA Fashion Incubator is a business development program intended to assist the next generation of fashion designers in New York City.
The Council of Fashion Designers of America, Inc. (CFDA) is a not-for-profit trade association with more than 400 members which include: foremost womenswear, menswear, jewellery and accessory designers. It was founded in 1962.

10. Define Network
DeFINE is a three year (2018-2021) collaborative project co-funded by the European Commission's COSME programme to develop a network of incubators & accelerators, start-ups & SMEs, and financiers to form a European fashion-technology community where cross-sectoral knowledge will be shared, ideas will grow and transnational collaboration will be nurtured. It thus aims to support the fusion of cutting-edge technologies and innovation with the European fashion and design industries.