Summary
Naoki Takizawa is a Japanese fashion designer most well known for being Design Director for Special Project at Uniqlo. He started his fashion career working at Issey Miyake, a Japanese fashion designer mostly known for his technology-driven clothing designs, where he worked for nearly 30 years. In 2017, he launched "B TOKYO", a menswear brand, in SEIBU SHIBUYA.
Biography
Naoki Takizawa was born in Tokyo in 1960. A year after graduating from the Kuwasawa Design School in 1981, he got his first job at Issey Miyake. From 1993, he was responsible for the men's line of Issey Miyake, and from 1999 he became chief designer for the whole Issey Miyake collection. Besides the brand's collection, he has energetically been collaborating with creators and artists such as Daido Moriyama, Yoshitomo Nara, Takashi Murakami et al. In 1999 Takizawa received The New York Dance and Performance Award for the costume design of William Forsythe's Frankfurt Ballet. He also designed the interior curtain of the Musée du quai Branly, for which he received the French honour of "Chevalier des arts et des lettres" in 2007. Naoki Takizawa's great tailoring skills are never an end in themselves. They are driven by a deep belief in everyday serviceability and wearability. After he established his studio his realm of creation extended to uniforms, such as the clothes for working staff at a rehabilitation centre, museums, and restaurants.
Brand
Japanese fashion designer Naoki Takizawa began his career at Issey Miyake, he worked his way through the ranks of the company to finally become the brand's creative director in 1999. He established his own studio in 2006 and has since created collections for Helmut Lang and Uniqlo. Today the Tokyo native, 60, manages Uniqlo's collaborations, designs uniforms for transport and museum staff and creates original costumes for Japan's Empress Michiko.
Notable Events
1998: Received the 16th Mainichi Fashion Award
2006: Established NAOKI TAKIZAWA DESIGN INC
2007: Awarded the title of Chevalier dans l'Ordre des Arts et des Lettres (Knight in the Order of Arts and Literature) at the Musée du quai Branly in Paris
2007: Launched "NAOKI TAKIZAWA" at New York Fashion Week with the 2008 SS collection
2010: Became creative director, "HELMUT LANG MENS LINE" from 2010 AW Collection(~2012 SS Collection)
2014: Design Director Special Projects, UNIQLO., LTD.
Involved in a special collection in collaboration with Ines de la Fressange for UNIQLO
2017: Launched "B TOKYO" , a men's wear brand, at SEIBU SHIBUYA
References
https://www.nymphenburg.com/en/arts-design/fashiondesigner/naoki-takizawa
https://www.buro247.my/fashion/insiders/naoki-takizawa-and-yukihiro-katsuta-uniqlo-aw16.html
https://www.thejakartapost.com/news/2013/06/30/naoki-takizawa-a-man-with-a-spirit-transformation.html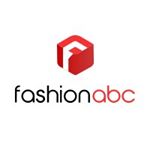 fashionabc is a fashion technology platform, comprising a digital directory and various other digital tools and supply chain solutions for the fashion industry ecosystem, that focus on ethical fashion and sustainability. We are building inclusive digital transformation tools for fashion professionals who are willing to take steps towards a more sustainable ethical fashion industry, by adopting AI and DLT blockchain technology.