Summary
Perceiving she 'pulled back the glamorous curtain of fashion and saw an industry that needed fixing, and fast' Maggie Hewitt built a fashion brand that champions transparency, empowers people and ensures people and planet are at the forefront.
Vision
Our vision is for a healthy planet, empowered people and an economy that puts these things first.  We promise to put people and planet first; always be transparent; empower everyone our business touches; retain a hunger to learn; challenge the status quo and redefine the norm; and communicate honestly."
Mission Statement
To transform the fashion industry to one that is transparent, circular, regenerative and inclusive.
History
Hailing from a rural coastal region in New Zealand, Maggie Hewitt's aspirations to protect our nature was ingrained since childhood. Graduating in Fashion and Sustainability from Whitecliffe College of Arts and Design, Hewitt wrote on her website that she had 'pulled back the glamorous curtain of fashion and saw an industry that needed fixing, and fast.' The young girl envisioned building a brand that champions transparency, empowers people and ensures that people and planet were at the forefront of each decision. "I wanted to make beautiful clothes from an equally beautiful supply chain that would positively affect local communities and the planet. I strongly believe that style and sustainability can and should co-exist," she told Eco-Age.
Rooted in these pillars, ready-to-wear brand 'Maggie Marilyn' launched in 2016 and experienced a stratospheric ascent. Following her showcase at Sydney Fashion Week, she was the first designer Net-a-Porter retailed on the strength of a debut she describes as 'liveable luxury' i.e. trans-seasonal raw silk dresses, ruffled skirts, denim jackets and cocooning coats handmade with organic cottons, ethically produced silks and recycled metal. Per Vogue, "she visits New Zealand sheep farms to confirm the wool is sheared from happy, non-mulesed sheep; she ships her clothes in dissolvable bags made of cassava root; she holds her manufacturing partners to strict labor codes…" In line with the United Nations' Sustainable Development Goals, the brand is working towards having a regenerative impact from controlling water usage to making as much locally as possible.
Today, Maggie Marilyn is hailed as a leading sustainable fashion brand and has A-list clientele ranging from Kylie Jenner and Karlie Kloss to the Duchess of Sussex. Per Harpers Bazaar, "…what makes Hewitt's label so different, each manufacturer has their story told and they have a real sense of family, rather than simply an unknown production process. "We shot our Resort '20 lookbook in three of our factories in Auckland," she tells them. "It was really special being able to share with our wonderful manufacturers how the clothes and the outfits all come together and what they look like once shot. Everyone watching the shoot had such an immense feeling of pride and that's what I love about manufacturing in New Zealand: we're all in this together."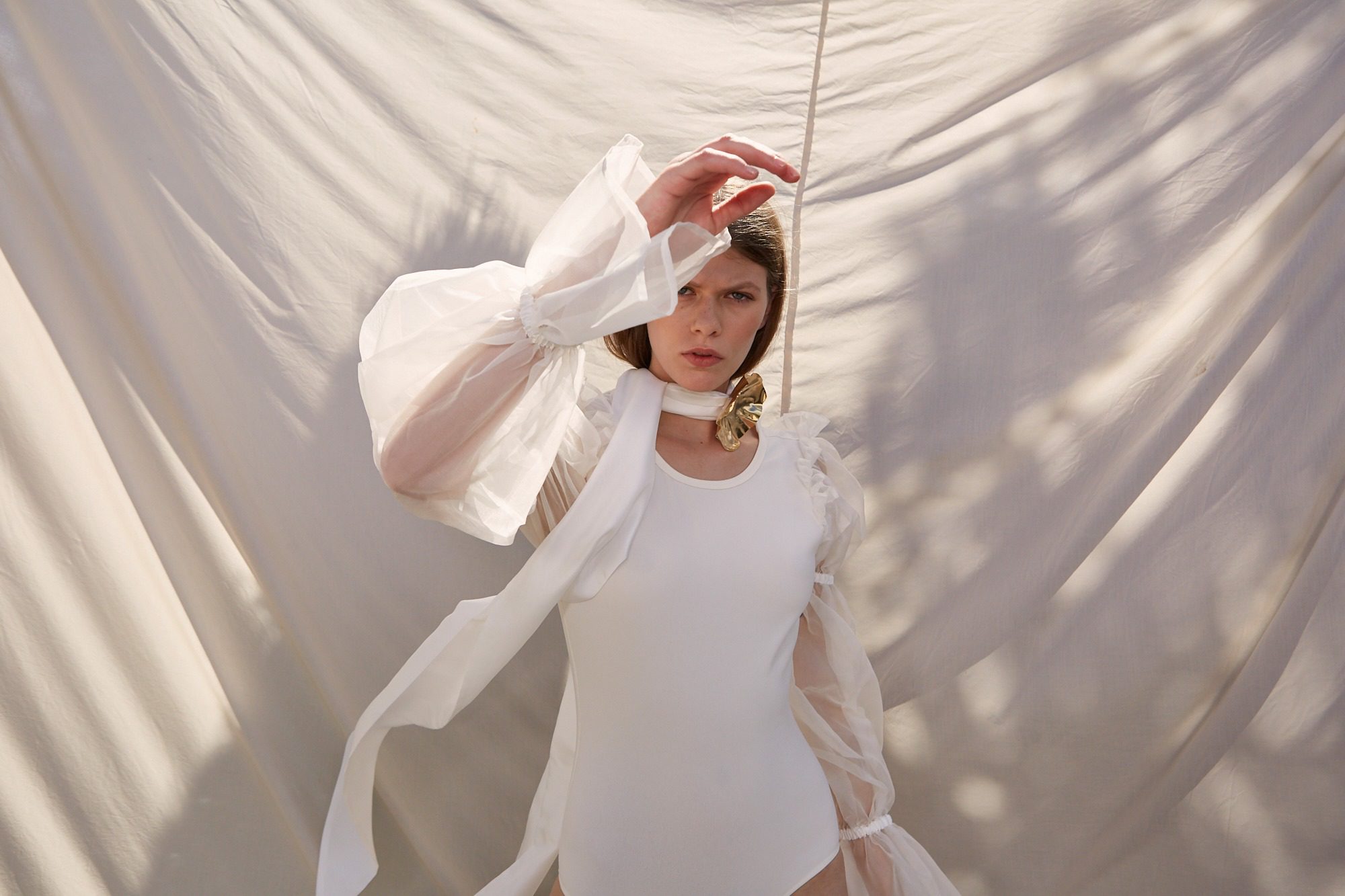 References
https://www.vogue.com.au/fashion/news/maggie-hewitt-of-maggie-marilyn-on-the-next-frontier-of-sustainability-in-fashion/news-story/
https://www.vogue.com.au/vosn/latest-news/lessons-in-transeasonal-dressing-by-maggie-hewitt-of-maggie-marilyn/news-story/
https://www.harpersbazaar.com/uk/fashion/fashion-news/a28506419/maggie-marilyn-interview/
https://www.vogue.co.uk/gallery/maggie-marilyn-designer-interview
https://www.vogue.com/fashion-shows/spring-2021-ready-to-wear/maggie-marilyn
I worked with Condenast India as Digital Editor and launched Vogue India's portal. Four years later, I turned entrepreneur and launched my luxury portal www.explosivefashion.in. Perhaps it's my vision and exclusive content that's placed Explosive Fashion at the forefront of luxury: reporting from fashion weeks, collaborating with luxury brands, presenting royal families' vision, championing talent, reviewing hotels and restaurants, writing on travel, heritage. My editorial is of a storyteller, the story of the person behind the brand.