Alicante is the birthplace of multi-sport events. At the same time, the unique coastal position of the region made a special contribution to the development of water sports.
Indeed, the Costa Blanca offers ideal conditions to enjoy a variety of water sports and recreation. Hosting multiple water sports competitions, it's also great for beginners. You can learn to surf, windsurf, kite surf, and even master a pirogue. The warm and safe shallow water creates an excellent setting for teaching children and adults.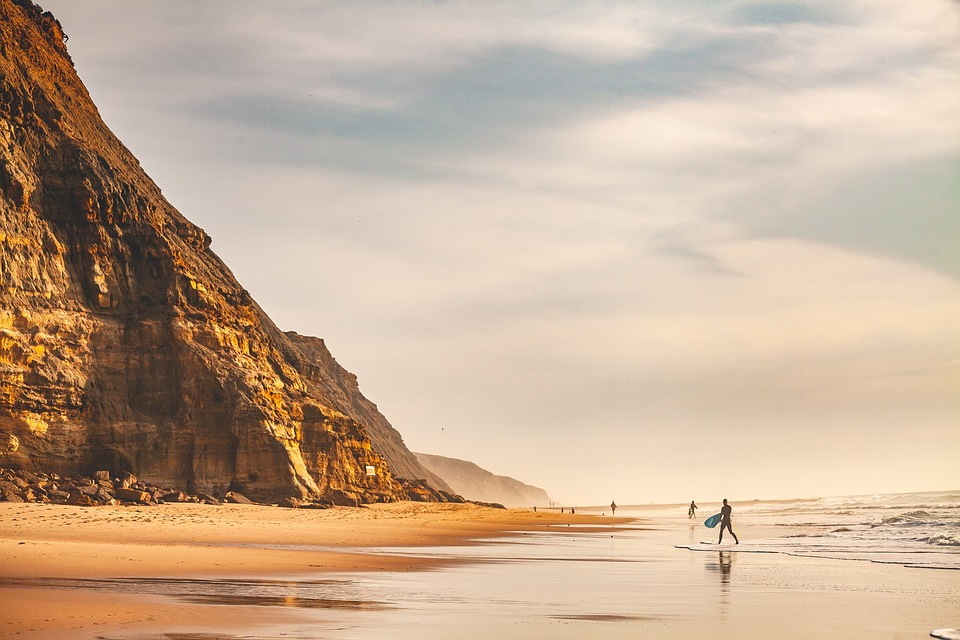 Do you want to enjoy water sports in Alicante? Explore popular locations and marine activities available in the area!
Where to do water sports in Alicante?
Santa Pola and Calpe are top-rated destinations for outdoor activities by the water. On the coast of each of these resorts, you will find all the necessary equipment and instructors to help you master the surfboard, kite, or other desired water device.
Santa Pola awaits you 19 kilometres southwest of Alicante, while Calpe is 63 kilometres away. The easiest way to get to any of them is to hire a car in Alicante.
If travelling with family or a group of friends, consider a 7 seater hire offering plenty of room for passengers and luggage. With four wheels at your hands, you can move at your own pace and choose the perfect time to ride. We recommend that you book a 7 seater car hire at Alicante Airport and hit the road just upon arrival.
What water sports to do in Alicante?
So, once you have the right transportation, it's time to decide where to go and what sport to do. Luckily, you can choose between multiple water activities. Check out the most popular options below.
Kiteboarding
Kiteboarding or kitesurfing is an exciting water sport that involves moving on a board with a kite. The modern look of a kite is a wing or a parachute of a special cut and size.
On the coast of Santa Pola, kiting is very popular due to the constantly blowing southerly winds. Air masses of thermal origin begin in the afternoon day by day and blow throughout the year, except for December and January. The best season for kiting is spring and autumn. In summer, it's not allowed to ride along the beaches, so as not to interfere with vacationers.
On the beaches of San Juan and El Altet, the wind blows from the east and northeast throughout the year. Kiting here is more extreme due to stronger and higher waves. Also, a great place for kiteboarding is the large salt lake Mar Menor, separated from the sea by a 300-metre-long strip of land. This location is ideal for beginner kite surfers and other water sports enthusiasts because of the lack of waves.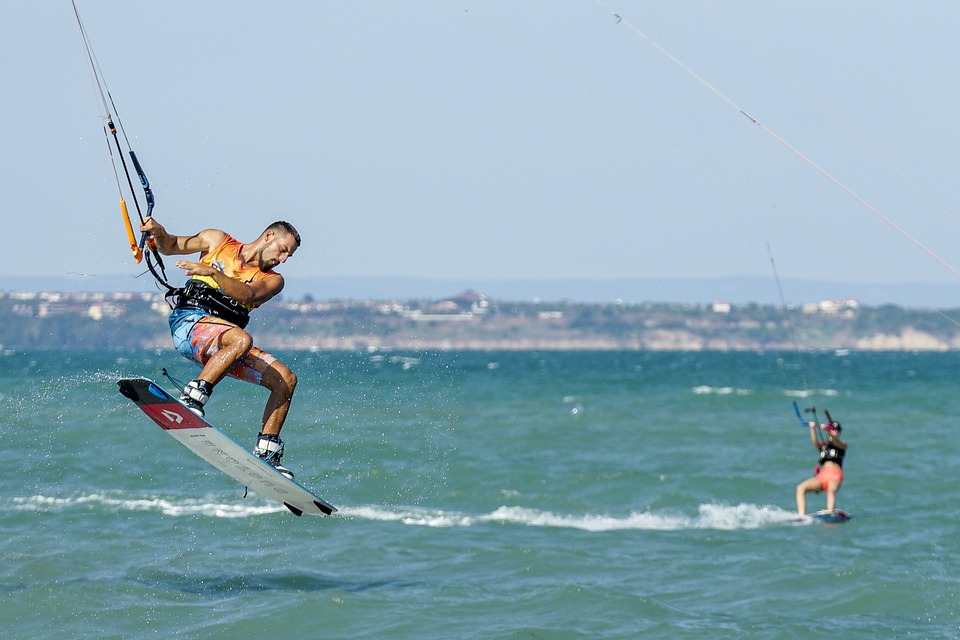 Windsurfing
In Santa Pola, Alicante, or Altea, you can learn to windsurf at any age. Also, instructors will help you to master standup paddleboarding. Schools are open almost all year round while the period from May to September is an active season.
You can try out these sports by booking a one-day course for beginners. Prices for standup paddleboarding courses start at €20 and windsurfing lessons are available at €30. Watersport Santa Pola is the most popular local school to try these water activities.
Diving
You can learn the art of scuba diving in Altea, Santa Pola, and Calpe. Instructors will show and tell you how to properly put on scuba gear and a mask, how to breathe, move and communicate underwater. And, of course, they will be with you at all times during the dive.
The best diving spots on the Costa Blanca are around the Peñón di Fach in Calpe and on the island of Tabarca. These places are biosphere reserves that offer incredibly colourful flora and fauna. Basically, diving on the Costa Blanca is popular from May to October, although some schools are open all year round. For example, Dive&Dive is one of them.
Flyboarding
As a fairly new outdoor sport, flyboarding is a real breakthrough among water activities. Flyboarders put on an unusually spectacular performance while soaring high above the waves on the board. From the side, it looks like a dance driven by powerful jets of water. Various tricks, turns, and rapid falls into and out of the water – that's what a flyboard is.
You can learn to flyboard in Benidorm. Moreover, in 15 minutes you will master the flyboard even if you have never stood on this device. According to statistics, about 95% of novice flyboarders master this sport with ease.
Water skiing
In Benidorm, numerous coastal schools can teach you how to stand on water skis. Like flyboarding, this aquatic activity requires good physical condition so you don't fall down all the time but be able to hold on and fly through the water.
However, the feeling of water skiing is incredible! Experienced instructors will make every effort to ensure that you catch that very point of balance. As a result, you will be able to experience all the charm of sliding along the water behind the boat.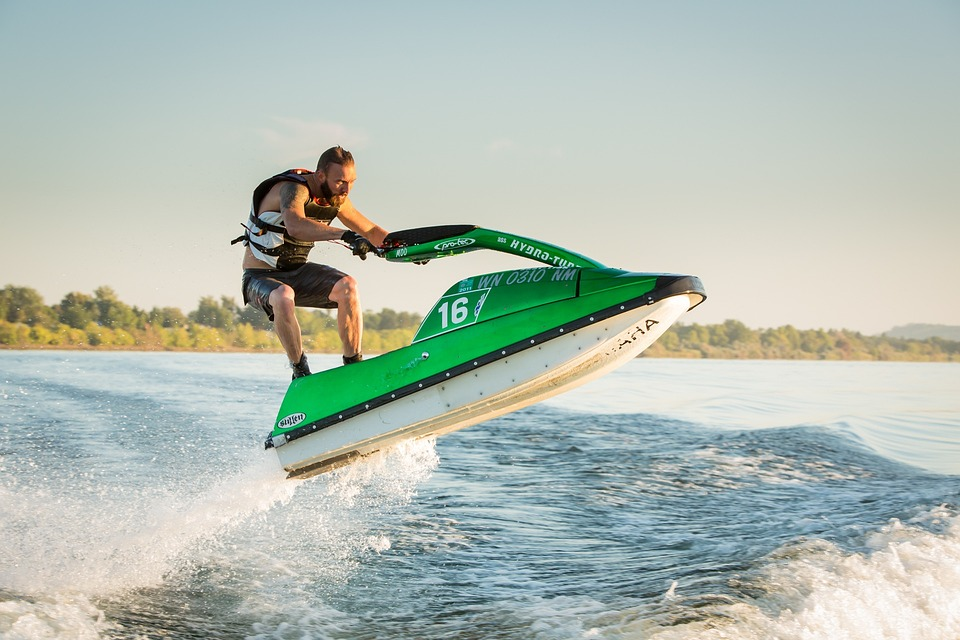 Jet skiing
In Denia and Altea, you can ride jet skis and motorboats. First, an experienced specialist will instruct you. Then, you may take a ride on a water bike with an instructor to consolidate your skills. The only drawback of this sport is the high price of skiing – you will pay about €75 for 30 minutes of riding on the water.
Other popular sports in Alicante
Water sports have always been a priority in Alicante. However, the Spaniards are also about football frenzy, volleyball showcases, and boundless love of cycling. Yes, football for the locals is not just a game, but an object of worship. At the same time, beach volleyball and basketball also occupy an important place in the sports hierarchy of Alicante. Other common sports activities among the locals are karting and golf. So, if you are going on a trip to Costa Blanca, you will be happy to do one of the sports activities available!

Hernaldo Turrillo is a writer and author specialised in innovation, AI, DLT, SMEs, trading, investing and new trends in technology and business. He has been working for ztudium group since 2017. He is the editor of openbusinesscouncil.org, tradersdna.com, hedgethink.com, and writes regularly for intelligenthq.com, socialmediacouncil.eu. Hernaldo was born in Spain and finally settled in London, United Kingdom, after a few years of personal growth. Hernaldo finished his Journalism bachelor degree in the University of Seville, Spain, and began working as reporter in the newspaper, Europa Sur, writing about Politics and Society. He also worked as community manager and marketing advisor in Los Barrios, Spain. Innovation, technology, politics and economy are his main interests, with special focus on new trends and ethical projects. He enjoys finding himself getting lost in words, explaining what he understands from the world and helping others. Besides a journalist, he is also a thinker and proactive in digital transformation strategies. Knowledge and ideas have no limits.