Environmental, social and corporate governance, ESG in short, has evolved from a niche concern to a mainstream investment trend. ESG investment in fashion requires specific actions towards the environment or social impact. And as the worlds turn to sustainability, fashion brands that don't meet the consumer demand for sustainability they will end up sacrificing profitability.
For fashion, an industry near-synonymous with extravagance, labour abuse and environmental impact, the pressure on brands to address their carbon emissions and be transparent about labour practices in their supply chains is acute.
"As evidence mounts that the financial performance of companies corresponds with how well they contend with environmental, social, governance and other non-financial matters, more investors are seeking to determine whether executives are running their businesses with such issues in mind." McKinsey and Company stated in a value-based sustainability report. "By aggregating data from many companies, stakeholders can not only discern patterns and trends in companies' responses to sustainability issues but compare and rank businesses as well."
Since more investors are making decisions with sustainability in the picture, the need of the hour is sustainability disclosures that are material to financial performance.
The European Union 2014 directive on non-financial reporting and the Financial Stability Board Task Force on Climate-related Financial Disclosures in 2015 are signs that sustainability-related activities affects the financial standing of companies. Per The Global Sustainable Investment Alliance, the quantity of global assets managed n accordance with sustainable investment strategies rose from from $13.3 trillion to $30.7 trillion during 2012- 2018. With this growing focus on ESG, fashion brands have begun disclosing their sustainability initiatives.
As part of its 2025 Climate Action Strategy, for example, Levi Strauss and Co. made commitments, such as "sourcing hundred per cent renewable electricity by investing in renewable energy across our owned-and-operated facilities. A ninety per cent reduction in greenhouse gas emissions in all owned-and-operated facilities, which will be achieved through investing in renewable energy and energy efficiency upgrades. A forty per cent reduction in GHG emissions in the supply chain…"
For Hugo Boss, which appears in the DJSI since 2017 and is featured in German Stock Exchange DAX 50 ESG Index, ESG ratings serve as an objective assessment tool to quantify its progress, compare its performance with peers and identify areas for improvement in ways that are visible to stakeholders.
At Burberry, the ESG strategies in place drives responsibility and encourages continual improvement. French luxury goods conglomerate Kering, which ranks high on sustainability-centric lists such as Corporate Knights' Global 100 Index, revealed it is "targeting fifty per cent greenhouse gas emissions reduction related to its own operations and supply chain."
The ESG ecosystem in fashion lacks comprehensive auditing and transparency from brands
However, the ESG ecosystem in fashion lacks comprehensive auditing and transparency from brands. Questions continue to mount over the credibility of the ratings, particularly when several brands are jostling for primacy using disparate methodologies and there is reliance on voluntary disclosure, which allows them to dictate the narrative. This issue came into focus when MSCI gave Boohoo a double-A ESG score — distinguishing the British fast fashion e-tailer as above industry average in terms of supply chain labour practices — just before allegations about its promotion of poverty wages and unsafe working conditions hit headlines.
Investors who purchased Boohoo shares missed a red flag in the form of limited disclosures. This sent shockwaves throughout the ESG investment circles that of a company has something to hide, it can simply choose to disclose only favourable information and look much better to ESG investors…
Per Evidence investor, "There is important information for investors is the lack of information. The Fashion Transparency Index engages with more than 200 fashion brands around the world and checks how much they disclose. Note that they don't judge if a company has good or bad practices, they only judge how transparent a company is. And if we compare Boohoo to ASOS and Zalando it is obvious that it disclosed much less information than its peers…"
Where are the weaknesses?
Not all ESG indexing firms are alike. The SustainAbility Institute by ERM characterises two types of raters:
• The first uses questionnaires to request information from companies which they compile to produce a rating and the second arrives at a score by aggregating publicly available data or by conducting assessments based on public or private corporate reporting.
• Another limitation of ESG ratings is they're based on a snapshot of a brand at a certain point in time rather than where it stands or aspires to be.
Then there is the fact that the bulk of the fashion industry's impact occurs across convoluted value chains… The absence of a strong set of reporting standards or legislation with heft means that ESG reporting remains partial and can only be described as in its infancy, much like the state of financial reporting before the introduction of stock market supervising authorities. Until tougher standards are in place, the ratings landscape will continue to be fractured and undisciplined.
ESG And Fashion Brands: The First Steps Are Taken
However, one thing all stakeholders in the ESG space agree on is that a form of standardisation would help in enhancing the stature of ratings and minimising hazards. Chanel, Adidas and H&M landed funds based on prospective environmental, social and governance impact, counting on sustainability strategies to get investor goodwill.
Burberry is more than halfway through its five-year Responsibility Agenda. The strategy was developed in collaboration with key stakeholders, to address the most material social and environmental impacts along its value chain including energy-efficient warehouses and sustainable cotton sourcing. The strategy is aligned to the Paris Climate Agreement and informed by the UN Sustainable Development Goals.
Adidas €500 million bond has a term of eight years and is listed on Luxembourg Stock Exchange. "The proceeds will help fund environmental as well as social initiatives at adidas as we are committed to keep building on our industry leadership in the area of sustainability", Adidas CFO Harm Ohlmeyer mentioned in a company release.
H&M made plans to issue €500 million in bonds that will go towards goals ranging from increasing the use of recycled materials to reducing greenhouse-gas emissions by ten per cent. This seems to be an embryonic trend. ''We've seen during the corporate crisis that ESG funds have outperformed and companies that have strong sustainability performance have outperformed," Elisa Niemtzow, vice president at nonprofit consultancy BSR, told BoF.
Per BoF, 'ESG bonds and loans are only a starting point. Indicative of progress within the industry, many still fail to address pressing issues surrounding labour rights and environmental issues beyond their own operations. "Within the social space, the real material issue is actual wages, and bonds are not going to magically solve those issues," said Bédat. "Materiality means what is happening on your scope three emissions, materiality means what wages are your workers receiving, materiality means how many people of colour are on your board. That's the way to move away from greenwashing or green aspirations and really fundamentally address and change how companies are operating."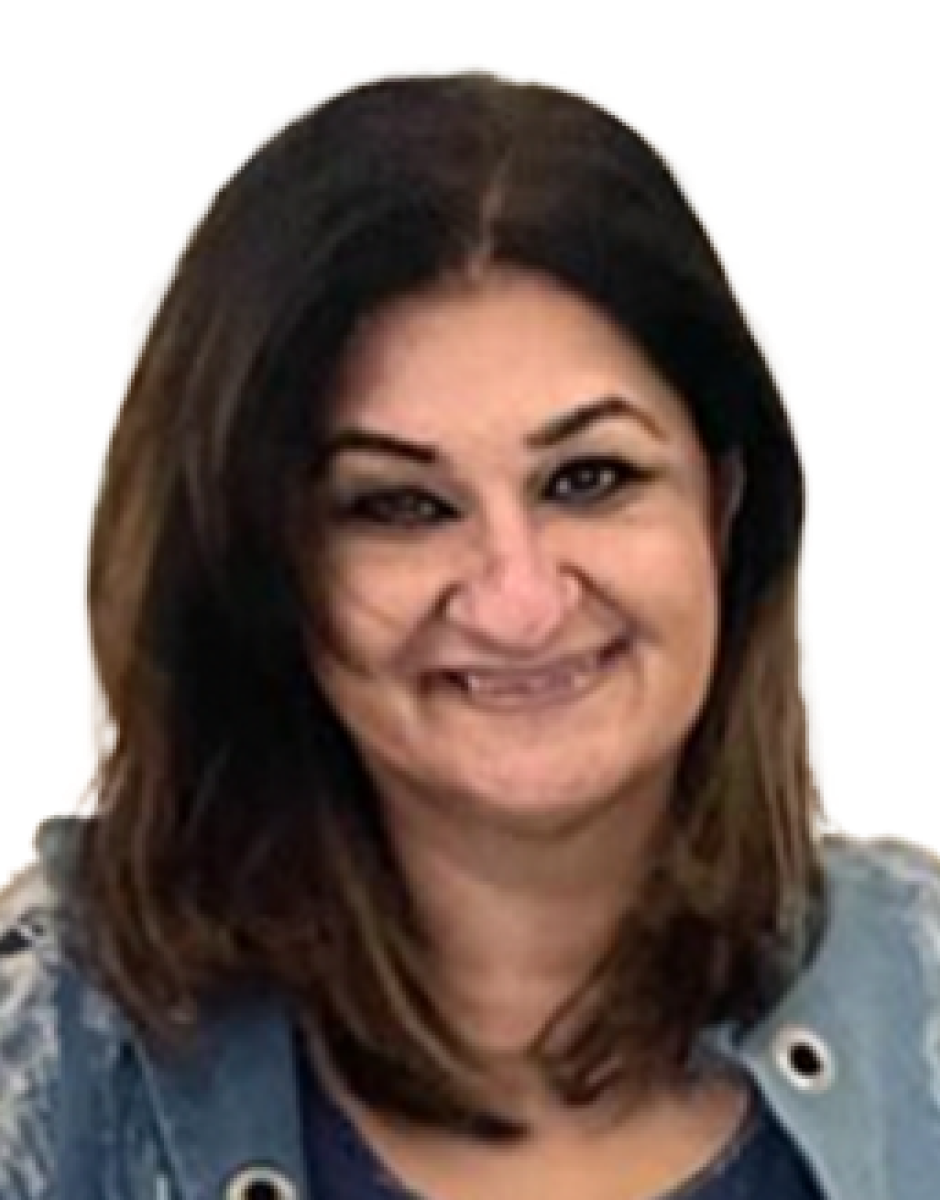 Jasmeen Dugal is a senior writer and author for FashionABC where she is responsible for writing stories that cover the fashion industry as a whole, from fashion events to innovative brands that are transforming the industry through the use of the metaverse, sustainability, and new digital solutions. She is also very active on Instagram with more than 92k followers.
Before joining FashionABC, Jasmeen worked with Condenast India as Digital Editor, and she was instrumental in launching Vogue India's official website. Her experience in the industry spans over a decade, during which time she has gained invaluable insights into the workings of the fashion world.
Four years ago, Jasmeen embarked on a new adventure and launched her own luxury portal, where she continues to focus on telling the stories of the people behind the brands. Her unique approach to editorial has helped her stand out in the industry, and her work is highly regarded by her peers.
Jasmeen is also an active social media user and can be followed on Twitter at @jasmeenGdugal and Instagram at @jasmeengdugal. Her social media presence showcases her expertise in the industry and provides her followers with valuable insights into the latest trends and developments in the world of fashion.