Last update on: 6:59 pm April 4, 2021 by fashionabc
Those familiar with fashion designer Stella McCartney are aware that when she launched her label twenty years back, she brought a conscience to the fashion industry as the first luxury house to never use leather, feather, fur or animal skin. A lifelong vegan, McCartney has lately been outspoken about the environmental damage of processing leather, often requiring toxic chemicals. Moreover, the Food and Agriculture Organization estimates that animal agriculture is responsible for reported eighteen per cent of global greenhouse gas emissions.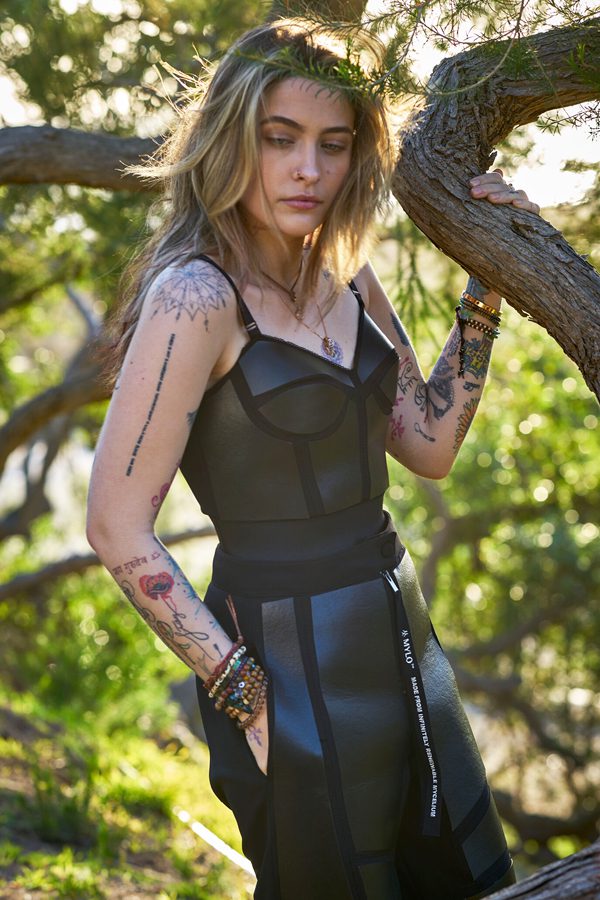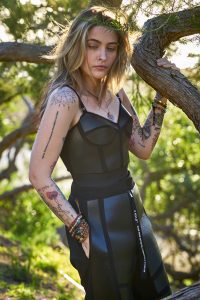 Committed to never compromising on desirability or sustainability, McCartney has been closely working with the team of Bolt to develop and scale its most promising plant-based textile innovation — Mylo, grown from mycelium, the underground root of a mushroom. McCartney worked with Mylo scientists to perfect the weight, drape and texture of the soft, sustainable leather alternative. Last season, she formed a consortium with Kering, Adidas and Lululemon to invest in the development of mylo and it seems her efforts have paid off. Today she is unveiling the first-ever Mylo garments: a jet-black leather-lookalike bustier and pants.
"These rare, exclusive Mylo pieces embody our shared commitment with Bolt Threads to innovate a kinder fashion industry — one that sees the birth of beautiful, luxurious materials as opposed to the deaths of our fellow creatures and planet," says Stella McCartney on her website. Currently, the two pieces aren't for sale but McCartney hopes to use the vegan leather in future designs. Other brands are following suit. Adidas has confirmed that it is working on vegan shoes made from the biodegradable fungi-based leather alternative in partnership with Bolt Threads.