Summary
Twiggy, original name Lesley Hornby, married name Dame Lesley Lawson, (born September 19, 1949, Neasden, London, England), British fashion model and actress whose gamine frame and mod look defined the fashion industry during much of the late 20th century. She is widely considered to have been one of the world's first supermodels—a top fashion model who appears simultaneously on the covers of the world's leading fashion magazines and is globally recognized by first name only.
Biography
From 1966 until 1970 Twiggy travelled the world modelling for numerous magazines including Vogue, Elle and Tatler. Her photograph was even encased in a Time Capsule and sent into space. In the United States, there was a Twiggy doll and numerous merchandising items carrying her name. During those years as a model she posed for some of the top photographers in the world including Barry Lategan, Helmut Newton, Terence Donovan, Melvin Sokolosky, Richard Avedon and Bert Stern, who would make three documentaries about her extraordinary trip to the USA in 1967. In the 1970s she moved into the acting world when Ken Russell cast her in the lead role in the musical film of "The Boyfriend", for which she won two Golden Globe awards. In 1972 she posed with David Bowie to create the classic shot that became the cover of "Pin Ups" album. Also in the 1970s after the release of her first album Twiggy did a concert tour ending with a sell-out appearance in London at The Royal Albert Hall.
Career
After the success of "The Boyfriend", Twiggy decided to concentrate on acting, singing and dancing. Her films and TV include "W", "The Doctor and the Devils", "Club Paradise", "The Blues Brothers", "The Little Match Girl", "Madame Sousatzka", the US sitcom "Princesses", "Young Charlie Chaplin" and playing Eliza Doolittle in "Pygmalion" for ITV in the UK. Twiggy also had her own musical TV series in the 1970s on the BBC.
Another mile-stone in Twiggy's varied career was when she had her own chat show series on ITV, "Twiggy's People", interviewing among others, Dustin Hoffman, Lauren Bacall, Tom, Jones, Joan Rivers, Eric Idle and Tim Curry. In the 2000's Twiggy was, for three years, a judge on the phenomenally successful US reality show "America's Next Top Model" with Tyra Banks.Over the past four decades Twiggy has received multiple awards and recorded several
acclaimed albums, her last one being "Romantically Yours", which received lauded reviews in the music press worldwide. Her first appearance in the theatre was in the 1970s playing "Cinderella" in London's West End. In 1983 she starred on Broadway in the hugely successful, award winning Gershwin musical "My One and Only", for which she was nominated for a
Tony award. Twiggy has also appeared twice as Elvira in Noel Coward's "Blithe Spirit." The first production was at the Chichester Festival Theatre UK. The second was at Bay Street Theatre, Long Island, New York. In the late 1990s she appeared at the Lucille Lortel Theatre in New York in "If Love Were All", based on the relationship between Noel Coward and Gertrude Lawrence. In the early 2000's Twiggy also appeared as Mrs Warren in Sir Peter Hall's production of Bernard Shaw's "Mrs. Warren's Profession", in which she toured the UK. Twiggy returned to modelling in the early 1990s after receiving a call from the American photographer Stephen Meisel, asking her to work with him on a cover, and feature spread for Italian Vogue, entitled "Twiggy The Legend".
From 2005 to 2011 Twiggy led the hugely successful Marks and Spencer advertising campaign and was credited with turning the stores fortune around. In 2012, was invited to design a "Twiggy" collection of clothing for M&S online. Twiggy has also authored several books. Her last autobiography was "Twiggy in Black and White". In 2009 the National Portrait Gallery curated a tribute collection of iconic Twiggy photographs and published, "TWIGGY, A Life in Photographs."Twiggy is an ardent supporter of animal welfare through numerous charities, a
supporter of Breast Cancer Now, and various children's charities. She was
honoured to receive the Freedom of the City of London in 2017.
Honours
She was appointed a Dame Commander of the Order of the British Empire (DBE) in the 2019 New Year Honours for services to fashion, to the arts and to charity. She was gazetted under her married name, Lesley Lawson.
References
https://en.wikipedia.org/wiki/Twiggy
https://www.britannica.com/biography/Twiggy-British-fashion-model
http://twiggy-lawson.com/
https://www.britannica.com/biography/Twiggy-British-fashion-model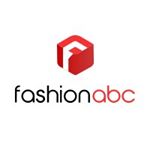 fashionabc is a fashion technology platform, comprising a digital directory and various other digital tools and supply chain solutions for the fashion industry ecosystem, that focus on ethical fashion and sustainability. We are building inclusive digital transformation tools for fashion professionals who are willing to take steps towards a more sustainable ethical fashion industry, by adopting AI and DLT blockchain technology.