Summary
With more than 631 salons worldwide, co-founder Toni Mascolo and his brother Guy started Toni and Guy in 1963 with a single salon in Clapham, London.
Mission Statement
To grow the best, most profitable hairdressing company on the planet where people love to work and clients love to be.
Vision
To bridge the gap between fashion and hairdressing, between cutting-edge and commercial viability
The Team
CEO: Nigel Darwin
President: Samantha Finley
Global Creative Director: Sacha Mascolo-Tarbuck
History
Shifting to England from his native Italy during the Fifites, celebrated hairdresser Francesco Mascolo taught all of his sons to cut hair and Toni worked as his assistant in a London salon. Shortly after it closed doors, Francesco secured a place in Dover Street; his younger son Guy completed his apprenticeship there and moved on to work for Clapham salon while Toni became manager of Gerard's and then moved to a salon in Victoria Street. Following the demise of their father in 1962, Guy was offered the opportunity to take over the salon where he worked, Toni left his job to join him there and the brothers took over.
In January 1963 the first Toni and Guy salon opened its doors and the brothers worked hard to build the business. With rent looming, it was a struggle to break even. Having inherited stylists from the original salon, including Pauline O'Donnell — later Mascolo, when she marries Toni in 1970 — helped boost business. What made the brand distinctive and popular is the brothers' refusal to follow hairstyles of- the- moment and their business acumen of taking advantage of the change in youth culture and offering unisex service — a contrast to the traditional culture of salons and barbershops.
The Seventies witnessed the launch of three salons in South London. The first central London salon opened in 1973 and marked a turning point for the brand. Sudden press interest in the Mascolo brothers enabled them to diversify and feed their talents. Whilst Toni and Guy were based at the salon, younger brothers Bruno and Anthony focused on photography for promotional activities. Within two years, the Mayfair salon was always booked and the Clapham salon was sold to finance the expansion. TONI&GUY had become a destination salon. The brothers new approach to cutting and styling was a cult and other hairdressers wanted to learn from them,. For the first time, the artistic team, including young stylist Pat Stokes — later to be known as Mascolo after she married Anthony in 1986 — began to conduct seminars and shows to packed audiences, throughout the world. Always pioneering in their approach, the brothers realised the potential in recording live and launched a series of educational videos for hairdressers to learn from along with tools needed to recreate the looks.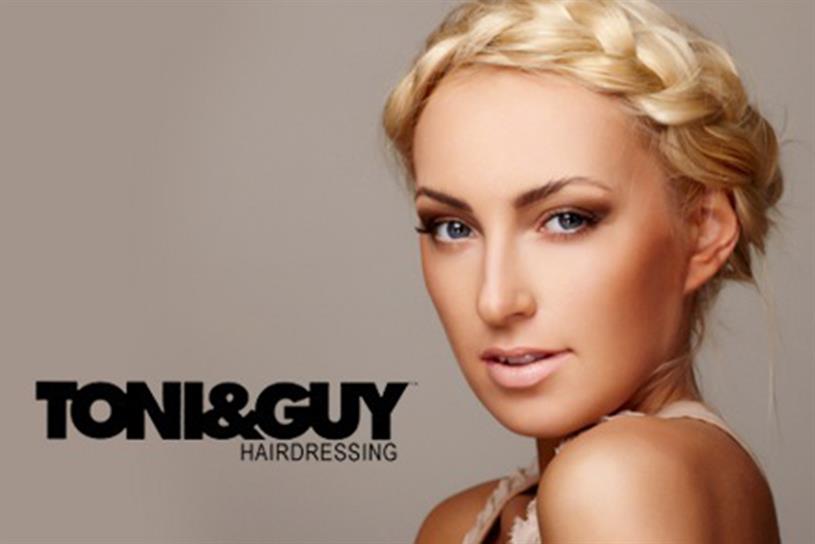 In 1979, the brothers established TIGI. Gel was the first of several products, followed by rollers and scissors. Education was expanding fast and their video library continued to support the artistic team — all underlining the commitment the Mascolos had towards education. In1984, an academy dedicated to education, opened in St Christophers Place, London. While Bruno established a base in Dallas, Texas, Toni made the pioneering move into franchising. A time of growth, the expansion gathered momentum throughout the Nineties. Thanks to the franchising program, salons opened at a rapid pace both in the UK and overseas. Meanwhile in the US, Guy joined Bruno and they continued to expand the salon network, opening company-owned salons across Texas.
With the vision to create a solid business, Toni launched the essensuals hairdressing brand in 1997. With his daughter Sacha at the creative helm, supported by his son Christian, it built speed and added to the network of salons. Sacha Mascolo-Tarbuck, in her position as Global Creative Director, brought a new perspective and shift in direction, with fashion moving to the forefront of the brand identity. In 2004 the decision to become official sponsor of London Fashion Week cemented it. In 2002 her husband James Tarbuck joined as Global Brand Director, and launched an in-salon digital network, the first of its kind in the UK, quickly followed by the launch of an award-winning eponymous consumer magazine.
The following decade witnessed Toni honoured by his native Italy with Cavaliere Ufficiale and his second home, England, with an honorary OBE for his services to the hairdressing industry. The brand further cemented its fashion credentials as the collaboration with British Fashion Council continued to develop. In 2009, TIGI was acquired by Unilever for reported $411.5m, making the brand accessible to the mass market. 2010 saw another hairdressing first when Sacha Mascolo-Tarbuck and husband James Tarbuck joined British Fashion Council for Vogue Fashion Fund. The same year also saw Sacha working with British designers at Paris and New York fashion weeks. In 2011 the brand was official sponsor of British Fashion Awards, further cementing its position within the industry. Moreover, with the global expansion of in-house television, digital magazine, mobile app, online shop, free in-salon wi-fi and educational papers, the brand continues to embrace new technologies to communicate with both the hairdresser and the consumer.
In January 2019, Nigel Darwin was appointed as CEO, after a year-long search to replace the late CEO and co-founder Toni Mascolo, who passé away in December 2017. Trusted with taking the reigns as CEO is Cambridge graduate Nigel Darwin, who brings with him 20 years' experience in the consumer sector, specifically in beauty, wellness and fashion. He formerly served as CEO for wellness brand ESPA and as Coach's President for Europe. In the new role, he leads Toni&Guy's teams to strengthen its salon presence and product line label.m.
References
I worked with Condenast India as Digital Editor and launched Vogue India's portal. Four years later, I turned entrepreneur and launched my luxury portal www.explosivefashion.in. Perhaps it's my vision and exclusive content that's placed Explosive Fashion at the forefront of luxury: reporting from fashion weeks, collaborating with luxury brands, presenting royal families' vision, championing talent, reviewing hotels and restaurants, writing on travel, heritage. My editorial is of a storyteller, the story of the person behind the brand.