Summary
American brand of clothing and accessories, Rodarte, was launched in LA by Kate and Laura Mulleavy. The romantic, conceptual design aesthetic and how the sisters see the world though nature, art, film, poetry, culture and music, caught the discerning eye of almost every editor.
Mission Statement
"To design for anyone to wear, and I think that was all the design inspiration we needed."
History
The Mulleavy sisters began designing in their parents' kitchen in Pasadena, California where, with no formal training in fashion design, they created ethereal, conceptual womenswear under their label, Rodarte; inspired by their mother's maiden name, Rodart. The sisters, who use couture techniques, were criticised for not taking into account the retail aspect of their body of work, mostly artistic creations, but per Time, they explained, "We are very artistic. We'll always take the artistic choice over the non-artistic decision. But everyday you're dealing with the business side — it's never removed. There's no bubble you can live in and act like you can do this without running a business."
If their artistic aesthetic got criticised it also got them noticed. following the success of their debut collection of ten pieces — seven dresses and two coats — they traveled to New York. Shortly, they were featured on the cover of Women's Wear Daily, which subsequently led to a meeting with Vogue Editor Anna Wintour. The Mulleavys were on a roll. With an eye for dramatic creations that blurred the line between fashion and art, the duo created costumes for award-winning film, "Black Swan" and several opera productions. In 2007, the brand released limited-edition shirts in collaboration with Gap, and two years later, a limited edition line with Target. The capsules which made headlines, however, was in collaboration with Coach and Cole Haan. Rodarte's aesthetic has evolved since. Per The New Yorker, the brand was described as "the fashion equivalent of a Basquiat. People in the know really love it, but to everyone else it's inscrutable or a little bit ugly."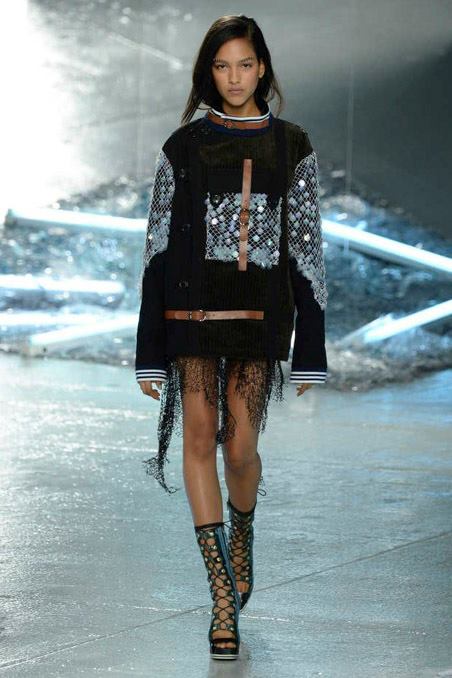 That said, Rodarte is in the permanent collections of Costume Institute of the Metropolitan Museum of Art; Fashion Institute of Technology Museum, New York; Los Angeles County Museum of Art; and Museum of Fine Arts, Boston. In 2008, the brand was featured in Artforum, making the Mulleavys the only designers to be featured in the publication since Issey Miyake. In May 2011, Rodarte contributed artworks to a project in LA County Museum. That year, Museum of Contemporary Art, Los Angeles opened 'Rodarte: States of Matter', the first West Coast museum exhibit of Rodarte's fashion and costume designs. The following year, LA County Museum of Art acquired Rodarte Spring 2012 couture and displayed the collection in its Italian renaissance gallery, alongside renaissance art. So, it's no wonder they were honoured with the most prestigious fashion awards including CFDA Swarovski Emerging Womenswear Designer 2008; Stella Swiss Textiles Award, 2008; CFDA Womenswear Designer of the Year 2009 and Ecco Domani Fashion Foundation Award. Rodarte is also the first fashion house to be awarded National Art Award from Americans for the Arts in 2010.
They must be doing something right till date… with their newest collection garnering critical acclaim. Per Vogue, "The Mulleavys have the right idea for how to do that for a millennial generation that dreams big and dresses cozy. Let's see how they balance it all out on their return to the New York runway this fall."  When they're not designing wearable art, they're writing and directing a feature film. Starring longtime friend and muse Kirsten Dunst, Woodshock is an artistic exploration of isolation, paranoia and grief set in California's Humboldt County.
References
https://en.wikipedia.org/wiki/Rodarte
https://www.businessoffashion.com/community/people/kate-mulleavy-laura-mulleavy
https://www.businessoffashion.com/fashion-week/brand/rodarte
https://www.vogue.com/fashion-shows/designer/rodarte
https://www.glamourmagazine.co.uk/gallery/coach-rodarte-collaboration
https://www.forbes.com/sites/celiashatzman/2019/09/09/rodarte-teams-up-with-cole-haan-for-an-accessories-collab/