Summary
Ottavio Missoni was the founder of Missoni and represented Italy, as the hurdler in 1948 Olympics. Along with his wife Rosita, he was part of the group of designers who launched Italian ready-to-wear in the 1950s, thereby ensuring the global success of Italian fashion.
Biography
Early Years
Ottavio Missoni was born on 11 February 1921 in Dubrovnik, on the Dalmatian coast. His mother, Teresa de Vidovich, was Countess of Capocesto and Rogoznica while his father, Vittorio Missoni, was a Friulian sea captain who moved to Dalmatia while it was under Austrian rule.He was educated in Zadar, Trieste, and Milan.
Known by his nickname 'Tai, he' was held as a prisoner of war in Egypt for four years in his youth. At the age of sixteen, in 1937 he enrolled in the Italian National Track Team. He competed as a successful amateur athlete in the hurdling (track and field) events at the London Olympic Games of 1948. Ottavio also served during the Second World War as an infantryman.
Fashion & Career
Missoni is known mostly for its patterned knits, in particular a colourful zigzag motif, but comprises today several collections, a range of licensed products and diffusion lines. The family-run brand has successfully leveraged the heritage of the founding dynasty and a wholesome high-end image by steering clear of overt trends, while at the same time managing to remain relevant sixty years after it was founded, thanks to the efforts of the Missoni clan's younger members.
In 1976 Ottavio was named one of the ten most elegant men in the world, sharing the list with Robert Redford and Charles, Prince of Wales.In 2003, when Missoni marked their 50th year of business, Suzy Menkes wrote a tribute in the International Herald Tribune stating how the "best-beloved" Missonis represented "one big happy local family of hands-on wizards".
Personal Life
Missoni met the 16-year-old Rosita Jelmini, an English student from Golasecca, Italy  in the audience at Wembley at the time he was running in the Olympics finals.They married on 18 April 1953, and settled in Gallarate. They had three children: Vittorio (1954), Luca (1956) and Angela ( 1958) and have eight grandchildren.
On 4 January 2013, Missoni's eldest son, CEO Vittorio Missoni, his wife Maurizia, two other passengers and two crew disappeared in an airplane near the Los Roques islands near Venezuela. On 22 October 2013, the deaths of Vittorio and the other passengers on the plane were confirmed by the Italian news service.
Death
Twelve days after marking his and Rosita's 60th wedding anniversary, on 1 May 2013, Ottavio was taken to hospital. At his request, he went home to be with his family in Sulmirago, where during the night of 8 and 9 May, the 92-year-old Ottavio died peacefully.
Brand
After the war, Ottavio and his team-mate Giorgio Oberweger launched an activewear business in Trieste making wool tracksuits, which they called Venjulia suits. The success of these suits led to their being worn by the Italian Olympic team in 1948.
In 1953, after his marriage, the Missoni family established a machine made knitwear workshop, Maglificio Jolly, in Gallarate. At the time the company produced mostly active sportswear. Ottavio's experimentations highly benefited the bedspread and shawl making industries. His designs were distributed to departmental stores like Milan's La Rinascente where the  couple showed their first collection in 1958. The brand became an international success and a favourite of the fashion crowd, in part due to early support from figures like Anna Piaggi and Diana Vreeland.They went on to be featured in many leading fashion publications, including Women's Wear Daily, Vogue, Marie Claire, Elle, and Harper's Bazaar,  They even did a joint collection with Emmanuelle Khanh in 1965.
In the 1970s, in particular, the label's sweaters were considered coveted status symbols.Missoni opened their first in-store boutique at Bloomingdale's in New York, that same year. In 1974, Jennifer Hocking of Harper's Bazaar and Queen selected male and female ensembles by Missoni as the Dress of the Year for the Fashion Museum, Bath. In 1975, an exhibition of Ottavio's textiles and related paintings, curated by Renato Cardazzo, was held in Venice. The first Missoni flagship opened in Milan in 1976.
To mark the 25th anniversary of Missoni's founding, a retrospective was held in 1978 at the Rotonda della Besana in Milan, and later hosted by the Whitney Museum of American Art in New York.In 1983, Ottavio and Rosita designed their first stage costumes for a production of Lucia di Lammermoor, starring Luciano Pavarotti, at the La Scala opera house in Milan.In 1991 an exhibition in Yūrakuchō, Tokyo, was held of Ottavio's tapestries, the first time they had been displayed in Japan.
In 1997, the couple passed their business to their kids, giving them the opportunity to work with the traditional Ottavio Missoni brand who turned Missoni into a lifestyle brand. Vittorio Missoni was Missoni's marketing director while Luca Missoni the company's head creative director. Angela Missoni designs both men's and women's wear collections. The founder's granddaughter Margherita acts as an ambassador and accessories designer for the brand. Ottavio's wife Rosita oversees all of Missoni's homeware projects.
Notable Accolades
Neiman Marcus Fashion Award 1973
Tommy Award from the American Printed Fabric Council Inc. (1976)
Gold Medal for Civic Merit from the Municipality of Milan (1979)
Fragrance Foundation Award for Best Packaging (1982)
Civiltà Veneta and Knight Commander of the Order of Merit of the Italian Republic (1986)
Munich Mode-Woche Award, from the mayor of Munich (1992)
Knight of the Order of Labour Merit of the Italian Republic (1993)
Honorary Royal Designers for Industry (HonRDI) by the Royal Society of Arts, London (1997)
Honorary Doctorate from Central Saint Martins College of Art and Design, London (May 1999)
Honorary Doctorate Degree of Humane Letters from the Academy of Art College, San Francisco (1999)
Premio Leonardo Qualità Italia (2002)
Honorary degree from Shanghai University (2002)
Lombardia per il Lavoro, from the Lombard Regional Government (2004)
Honorary citizen of Trieste (2007)
References
https://en.wikipedia.org/wiki/Ottavio_Missoni
https://www.famousfashiondesigners.org/ottavio-missoni
https://www.businessoffashion.com/articles/news-analysis/ottavio-missoni-1921-2013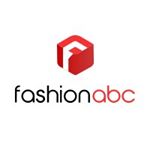 fashionabc is a fashion technology platform, comprising a digital directory and various other digital tools and supply chain solutions for the fashion industry ecosystem, that focus on ethical fashion and sustainability. We are building inclusive digital transformation tools for fashion professionals who are willing to take steps towards a more sustainable ethical fashion industry, by adopting AI and DLT blockchain technology.