Summary
Founded in 1848, Omega is defined by its ground-breaking innovations, space travel, precision records, deep-sea adventures, Olympic Games timekeeping and product placement in James Bond films. Be it space, sports or pop culture, the luxury brand's legacy is truly extraordinary.
History
The predecessor of Omega, La Generale Watch Co., was set up at La Chaux-de-Fonds, Switzerland in 1848 by Louis Brandt who made key-wound precision pocket watches from parts supplied by craftsmen and then sold it throughout Europe. In 1892, Louis Brandt crafted the world's first minute-repeater wristwatch in collaboration with Audemars Piguet, now showcased at Omega Museum, Biel- Bienne, Switzerland. In 1894, his sons Louis-Paul and César moved to larger premises in Biel-Bienne and developed a manufacturing technique which allowed components to be interchangeable. Wristwatches made with this technique were promoted under the brand name, Omega. By 1903, its growth trajectory led La Generale Watch Co to rebrand it as Omega Watch Co. Shortly, the first wristwatches with the name Omega were introduced. British armed forces wore it during South Africa's Boer War and stated that its performance was unrivalled in severe cold, heat, rain and sandstorm.
Louis-Paul and César Brandt both passed away in 1903. The company at the time was one of Switzerland's largest, with eight hundred employees and production of 240,000 watches each year. It was inherited by their sons. The oldest, twenty-four year-old Paul-Emile Brandt, took over the reins. Omega set precision records on all six trials at Geneva Observatory. And made its debut as official timekeeper at Olympic Games 1932. The alliance continues till date. The brand's hundredth anniversary celebrations witnessed the launch of the iconic 'Seamaster'. Ranging from modern diving aids to vintage inspired chronographs, it combined all innovations into one watch.

'Speedmaster' was developed by Albert Piguet in 1946 after it was conceptualized by Jacques Reymond. The features were a water-resistant case, black dial, screwed back, domed Plexiglas crystal, luminous hands and a tachymeter scale. It is one of the most important timepieces in the Omega constellation. In 1962, it went down in history when astronaut Wally Schirra wore it on the Mercury Sigma 7 Mission. In 1969, Omega Speedmaster was a part of the first trip to the moon, worn on the wrist of astronaut Buzz Aldrin. Omega Speedmaster Professional Chronograph also made history when it helped the crew of Apollo 13 to navigate safely back to earth, for which it received the highest distinction from NASA. With onboard computers not working and most electrical systems shut down to conserve energy, James Lovell turned to Omega Speedmaster to time a fourteen-second fuel burn in order to change the direction of the capsule for re-entry into the earth's atmosphere. Even today, Omega continues to work with space programs to create some of the most effective tools in the business.
By the late Seventies, the mechanical watch industry was nearing extinction due to the rise of the Japanese quartz movement. In 1983, ASUAG-SSIH was formed from two financially troubled companies, ASUAG and SSIH. Taken private in 1985 by investors led by industrial troubleshooter Nicolas Hayek , it was renamed Société de Microélectronique et d'Horlogerie in 1986 and then The Swatch Group. The success of his plan, as co-founder, CEO and Chairman of the Board of The Swatch Group, a plastic-covered quartz timepiece aimed at the masses, ensured the survival of Omega. The Swatch Group now manufactures Omega, Blancpain, Swatch and Breguet.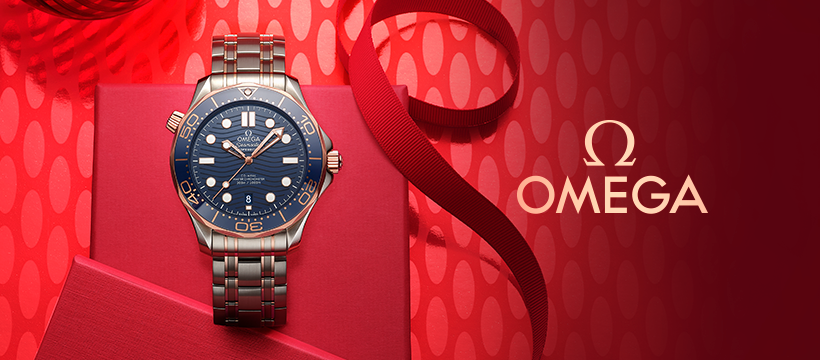 Omega's growth was supported by a formidable marketing plan. The brand appeared in James Bond films ever since Pierce Brosnan wore Seamaster Diver 300 in 'GoldenEye.' Al Pacino's character in 'Scarface' wore Omega La Magique. The brand also made headlines when signing supermodel Cindy Crawford as brand ambassador. Omega then opened several boutiques in 2017 and unveiled its new production facility in Bienne, with a testing area overseen by Swiss Federal Institute Of Meteorology. Per Forbes, "Legacy brands like Omega that are willing to creatively adapt their core message with new talent to reach core customers and new consumers alike will be the brands that survive and thrive in the digital age."
Vision
Innovation watchmaking
Mission
A commitment to innovation and quality
Team
President and CEO Raynald Aeschlimann
References
https://www.hautehorlogerie.org/en/brands/brand/h/omega/
https://www.usatoday.com/story/sports/olympics/2020/03/31/the-countdown-clock-is-clicking-again-for-the-tokyo-olympics/111511606/
https://elle.in/article/kaia-gerber-omega/