Summary
Nick Graham established his eponymous menswear brand in 2014. The fashion brand designs menswear for what Graham call the "Perennial Millennial" for men looking for updated alternatives to traditional menswear.
Vision and Mission Statement
Leading the revolution of stylish menswear
History
Nicholas Graham was fascinated with fashion design from a young age. At sixteen, he purchased a sewing machine at a church auction in Alberta and, with the help of Elizabeth Sebbelov, taught himself how to sew. On graduating high school, he traveled to Europe and spent six months creating dresses for the tourist segment in Naxos, Greece, following which he shifted to Stockholm and then London where he continued to explore fashion and art. Graham returned to Vancouver, Canada in 1979, where he created the company Electricity Design with Maria Goldinger, designing futuristic architectural clothing.
The duo shifted to San Francisco in 1980, and launched a neckwear and accessory brand titled "Summ". Their involvement in the punk movements inspired his alternative design and marketing instincts, which would later prove to be the key to his runaway success. Operating Summ out of their San Francisco loft, and retailing skinny neckties to specialty stores and Macy's San Francisco, Graham hit the jackpot when Macy's liked the fabrics the company was producing, and asked them to make underwear with them, and Joe Boxer was born.
The design sensibility was one of irreverence and style and the brand began designing a line of boxer shorts in creative designs, notably Imperial Hoser — the red tartan boxer with a detachable raccoon tail. Among his popular marketing strategies were flying New York fashion editors to Iceland for a runway show, purchasing the title Lord of Balls from Manorial Society of Great Britain and creating glow-in-the-dark underwear. Graham's official title at the company was Chief Underpants Officer and he once dressed up as the Queen of England for a marketing stunt in Times Square!! He also made headlines when he designed underwear silk-screened with US$100 bills which The United States Secret Service confiscated because the imprints were reportedly in violation of anti-forgery laws.
Irreverence aside, Nicholas Graham won the Woolmark award for menswear in 1990 and was accepted into the Council of Fashion Designers of America the following year. In 1995, the company added women's brand "Joe Boxer Girlfriend" and in two years added "Joe Boxer Jeans" with a license to VF Corp. In 1999, the company added active wear and swimwear. However, over-expansion led to its downfall and Graham sold a majority of the stake to Windsong Allegiance Group in 2000. After operating at department store channels for two years, Windsong and Graham licensed the brand to Kmart Corporation in Detroit. By 2001, faced with critical debt, the brand was sold to Windsong Allegiance. Today, it is owned by Iconix Brand Group.
In 2012, Graham moved to New York City and began developing his eponymous menswear label, which was launched online the following year and subsequently expanded into department stores. The brand launched with shirts, neckwear and accessories in a black and white palette and progressed to wider spectrum and a full menswear collection. Of note were polka dot and floral button-down shirts and 3D-printed tie clips, bracelets, and cufflinks. Graham often said his target was a segment he described as Perennial Millennials i.e. men with no specific age or income level, but who want their wardrobe to make a statement. Iconix Brand Group invested in the company and continues to be a shareholder today, with Chuck Hellman as President.
In July 2015, Graham did his first show for the brand as part of New York Men's Fashion Week. In January 2016 he collaborated with National Park Service for its hundredth anniversary and staged "Men in their Natural Habitat" fashion show, for which he removed all the seats, replacing them with pine trees and placing the models in a forest for the audience to discover! In July 2016 Graham staged his "Our Men in Havana" collection in tribute to pre-revolutionary Cuba. The brand continues to do brisk business till date attributing its success to pioneering creative designs. In January 2020, the designer partnered with Global Brands Group Holding Limited on a joint venture to manufacture, distribute and market 'Airband', a new collection of health and wellness products designed by Graham. And, in 2021, he launched 'SpaceOne', a digital apparel outlet with a space-faring aesthetic.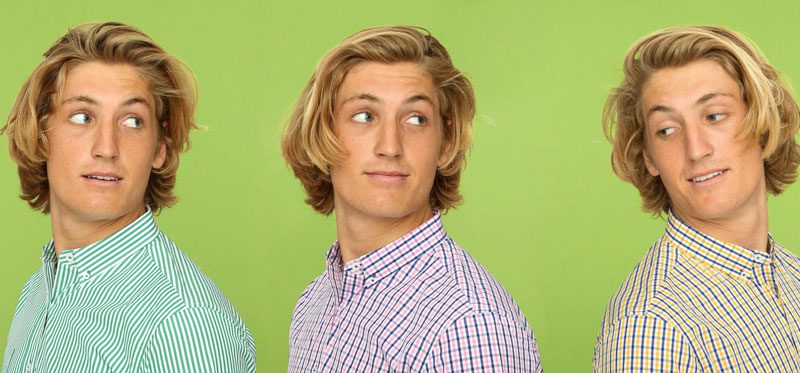 Awards and Recognition
International Woolmark Prize (1990, 1991)
Men's Fashion Association MARTY Award (1991)
Golden Shears Award (1991)
MIRA Award (1992)
CLIO Award (Joe Boxer website, 1995)
Products and Services
The brand launched with shirts, neckwear and accessories in a black and white palette and progressed to wider spectrum and a full menswear collection.
Key Team
Chuck Hellman is President, reporting to Founder and CEO Nick Graham.
References
https://en.wikipedia.org/wiki/Nicholas_Graham
https://wwd.com/fashion-news/fashion-features/nick-graham-global-brands-create-airband-filtration-collection-1234614616/
http://faar.space/faar-outlook/signals-of-change-an-interview-with-nick-graham
https://www.bizjournals.com/sanfrancisco/stories/2001/01/22/story1.html
http://www.wwd.com/menswear-news/sportswear/nick-graham-back-in-business-with-new-brand-7230122
https://wwd.com/fashion-news/fashion-scoops/nick-graham-names-president-7319999/
https://www.gq.com/story/nick-graham-menswear-site-joe-boxer-founder
https://www.sfgate.com/magazine/article/The-Boxer-Rebellion-3498810.php
https://www.amazon.com/History-Shorts-Ultimate-Understanding-Underwear/dp/0811810046