Summary
Owned by the Inditex group, Bershka brings the newest trends in menswear and womenswear to the youth.
History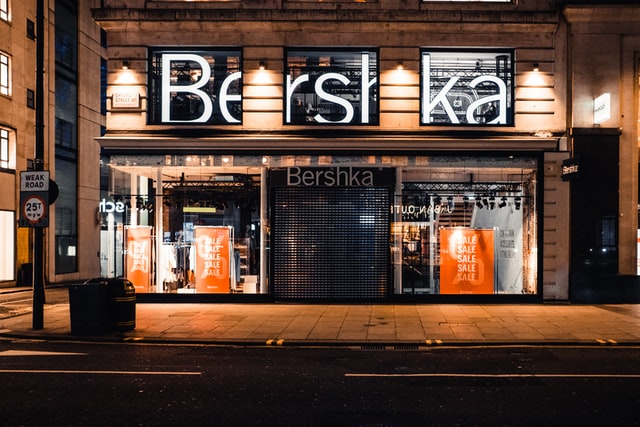 Bershka brings the newest trends
What began in April 1998 as the new company of Spanish multinational company Inditex is today a formidable fashion brand with over a thousand stores in seventy-one countries. The sales from Bershka form ten per cent of the parent group. The brand has a team of professionals whose work is to observe newest trends and reconstruct them into modern styles for men, women and teenagers, as soon as possible. The stores have segregated spaces for its different product lines — Bershka, BSK and Man. Bershka focuses on denim, evening wear and casual wear for women while BSK has denim, sportswear and casual wear for teenagers.
Vision
Together we are…
We are real, we are fearless, we are brave.
We follow our own path, we respect each other, we listen.
We are inclusive, a brand for the whole world.
We care about the planet and creating a sustainable future.
We are playful, never boring.
We are modern, always fresh.
We are young, we are cool, we are now.
We are Bershka.
Mission
To understand and reconstruct the newest trends in fashion for men, women and teenagers.
References
https://en.wikipedia.org/wiki/Bershka
https://www.retailgazette.co.uk/blog/2017/12/antonie-florez-new-bershka-ceo/