Summary
Lawyer-turned-fashion designer Batsheva Hay debuted her ready-to-wear label with a line of prairie dresses featuring high collars, low hems and tight corsets. Her design aesthetic is steeped in retooling the modest dressing of her Jewish roots and making it relevant today.
Mission Statement
Rethinking the Traditions of Feminine Dress
History
Born and bred in a in a Jewish household in Queens, New York, Batsheva Hay has a B.A. from Stanford University, M.A. in psychology and a J.D. from Georgetown University Law Center. However, she decided to follow the dream, fashion design, and retired from her prolific legal career to debut her ready-to-wear label in 2016 with a line of prairie dresses featuring high collars, low hems and tight corsets. Interestingly, the collection took shape as a birthday present to herself. Hay wanted a wardrobe transformation from legal suits to apparel she could identify with so she hired a dress maker to craft dresses with a vintage aesthetic. Per Jerusalem Post, she explains, 'I fell in love with finding fabrics for new versions, and then I wanted to make another dress, and my daughter wanted a matching one and then just really slowly, over a year, it grew into a business."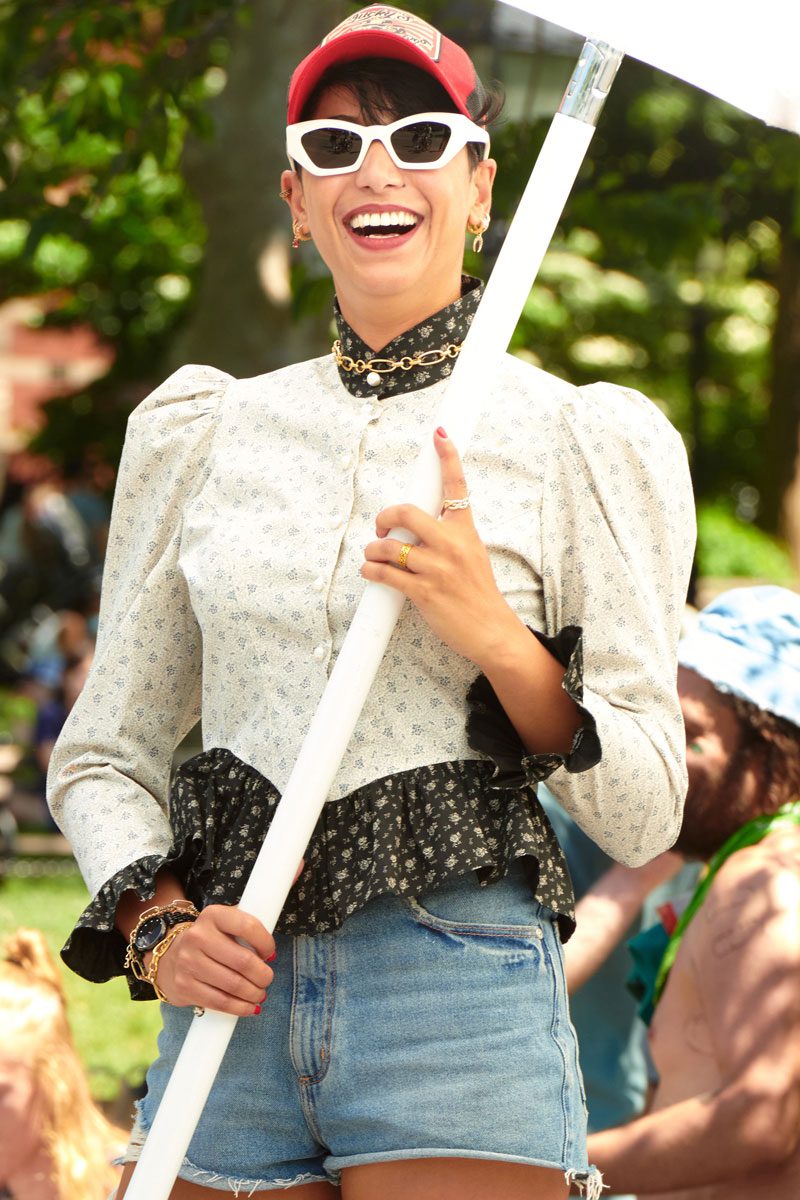 Batsheva works from a studio on the Upper West Side which she shares with her husband and mother-in-law. Her design aesthetic is steeped in retooling the modest dressing of her Jewish roots and making it relevant; Batsheva extracts the strong, beautiful aspects of tho styles while rejecting the antiquated notions of feminity. She plays with elements of restraint and repression like high collars, voluminous sleeves and skirts… and gives them a modern inflection. So, it is no wonder that the label has became a favourite among celebrities Celine Dion, Courtney Love and others. In 2018, Hay was finalist at CFDA—Vogue Fashion Fund and was awarded $150,000, "Trying to understand the business side of things is hard. For me, it comes really natural to just follow my instincts and make stuff that I want, but realising that what I want to wear for myself isn't what everyone else wants to wear gets really, is tricky," Hay told CDFA. "That's where all the work comes in. Everything else doesn't feel like work, but building a business does."
Hay participated in New York Fashion Week in September 2018 and Vogue critiqued it as, "Hay's work, with its modesty, frill, and super-saccharine femininity, can be read as regressive. So how to classify or categorise these pieces, which are, in fact, beloved by New York's most fiercely intellectual and politically minded women? It's about the freedom to choose and the freedom to reclaim notions of girlishness and prettiness to represent strength. You have to ask yourself when wearing a Batsheva dress, "Do I dare to wear a ruffle?"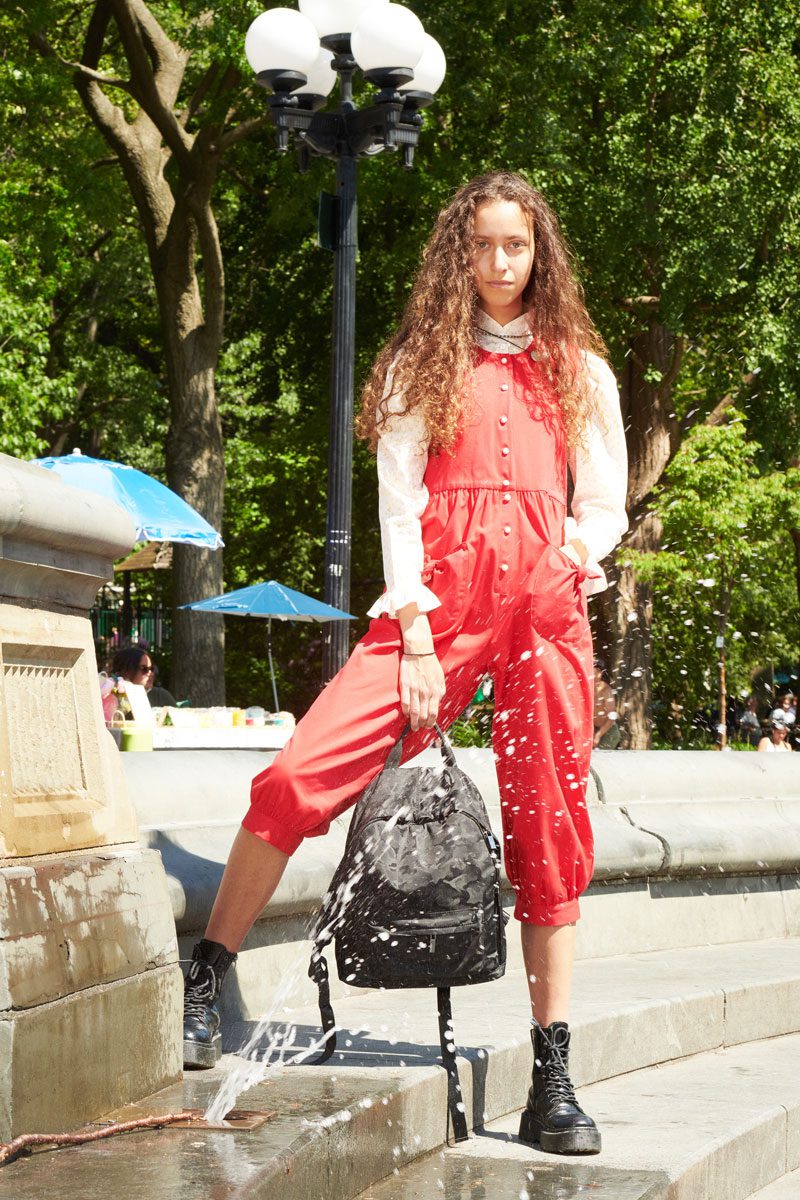 In recent times, Hay opened her flagship at 179 Grand Street. Alongside archival dresses from past seasons and one-of-a-kind garments, there is homeware, art, oven mitts and aprons, limited-edition sweatshirts and masks. Her collections continue to be loved by fashion editors and consumers alike. Per Vogue, "The breadth of this season's offering [Batsheva Resort 2022] is as diverse as the people in the clothes: A skateboarder wears a roomy midi-housedress in a hologram print. Best friends sport a shapeless glittery dress inspired by a traditional Hasidic style and burnout velvet pants. A roller skater chose practical black-and-white ruffles while a pair of sisters model crochet tops and skirts. This is probably as close as we'll get to "probably back to normal" this summer—and it looks great."
References
https://en.wikipedia.org/wiki/Batsheva_Hay
https://www.thecut.com/2018/09/batsheva-celeb-favorite-prairie-dresses.html
https://cfda.com/news/in-the-studio-with-batsheva-hay
https://www.vogue.com/article/ella-emhoff-inauguration-dress-2021
I worked with Condenast India as Digital Editor and launched Vogue India's portal. Four years later, I turned entrepreneur and launched my luxury portal www.explosivefashion.in. Perhaps it's my vision and exclusive content that's placed Explosive Fashion at the forefront of luxury: reporting from fashion weeks, collaborating with luxury brands, presenting royal families' vision, championing talent, reviewing hotels and restaurants, writing on travel, heritage. My editorial is of a storyteller, the story of the person behind the brand.