Summary
Alberta Ferretti is an Italian fashion designer and dressmaker. Born 5 November 1950, she designs for her namesake brand Alberta Ferretti, and designed for Philosophy di Alberta Ferretti until 2014. Her studio is in her native village of Cattolica and she also has a showroom in Milan, Italy.
Biography
Alberta Ferretti grew up in the small town of Cattolica, Italy and was taught to sew at a very young age by her mother. At the age of 17, Ferretti decided to leave school and get married.Knowing she wanted a career in fashion, Ferretti obtained  a loan from her parents and with their financial backing, opened her first clothing shop named "Jolly". A sales representative who visited the shop encouraged her to expand her business. Fueled by his encouraging words, Ferretti started selling her designs in other boutiques across Italy and with the demand for her clothes growing, she expanded her business by hiring new staff and moving to a larger location. With the increased capacity of  a new  workshop Ferretti was able to accept other designers' contracts to produce their clothes.
In 1981, Ferretti had her first runway show in Milan and in 1988 she opened her first standalone store in Soho, exclusively for her Philosophy collection. Ferretti was named the best female entrepreneur by Italian representatives in 1991. In 2005, Ferretti released her first couture collection which won 'The Romantics' award from the International Fashion Group. The following year two more flagship stores opened in Russia and Saudi Arabia.
Brand
Ferretti began her career in fashion in 1968 at the age of 18 when she opened a fashion boutique named Jolly in Cattolica, Italy. She launched her namesake label in 1974 and, having garnered a cult following through her boutique, expanded her reach to Milan in the early eighties. Ferretti founded her first showroom and debuted at Milan Fashion Week. In 1984 the designer launched Ferretti Jeans Philosophy — renamed Philosophy di Alberta Ferretti in 1987 — as her first diffusion label aimed towards the youth market. The designer has since diversified into bridal through Alberta Ferretti Forever, childrenswear through Alberta Ferretti Girls and sportswear through Alberta Ferretti Tech. In 2009, the designer also introduced her first namesake fragrance.
References
https://www.businessoffashion.com/community/people/alberta-ferretti
https://www.vogue.com/fashion-shows/designer/alberta-ferretti
https://en.wikipedia.org/wiki/Alberta_Ferretti
http://www.catwalkyourself.com/fashion-biographies/alberta-ferretti/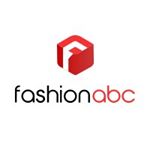 fashionabc is a fashion technology platform, comprising a digital directory and various other digital tools and supply chain solutions for the fashion industry ecosystem, that focus on ethical fashion and sustainability. We are building inclusive digital transformation tools for fashion professionals who are willing to take steps towards a more sustainable ethical fashion industry, by adopting AI and DLT blockchain technology.