The right sportswear and gear can make all the difference in achieving peak performance. From cutting-edge sportswear to essentials, the best sportswear brands have mastered the art of outfitting athletes and amateur sports persons for success. Whether you're conquering a 5K run on the treadmill, training for a marathon, or exploring challenging games on the tennis court, football field or golf course, these brands excel in providing the perfect apparel and accessories.
A recent study has unveiled the crème de la crème of Europe's sportswear brands, boasting undeniable popularity and influence. Conducted by research analysts at the esteemed Gambling 'N Go, the study researched the average monthly traffic of the brands' official websites, dissecting which ones commanded the most attention across Europe. A comprehensive analysis of two hundred and six prominent sportswear brands revealed the leading sportswear brands. So, what are you waiting for? Get ready to embark on your sports journey with apparel and gear that combines performance, innovation and style.
Nike
An American sportswear company with its headquarter in Beaverton, Oregon, Nike Inc. was founded in 1964 as Blue Ribbon Sports by track athlete Phil Knight and his coach Bill Bowerman. Today, the sportswear brand is a substantial manufacturer and supplier of athletic shoes, apparel and sports equipment worldwide, captivating audiences with a staggering average of 33,113,790 monthly traffic visits on its official website. Renowned for its emblematic "Just do it" slogan, Nike has forged partnerships with luminaries spanning cinema, music and sports. What's more, prominent spokespersons like Michael B Jordan, Rafael Nadal, Christiano Ronaldo, Travis Scott and Kanye West have joined forces with Nike, fostering an indomitable aura of prestige and aspiration. A striking revelation emerged as France claimed the mantle of the most fervent patrons of the Nike website, amassing an impressive average of 5,725,660 monthly visits!!

Puma
An inspiring entrepreneurial story, what began as two brothers handcrafting sneakers in their mother's laundry room is today one of the biggest sportswear brands in the world. Puma, with an average of 2,289,163 monthly visits on its official website. Founded in 1984, in no time Puma launched the game-changing disc technology on a running shoe; it was the first sports shoe without laces and with a system of internal wires that tighten the upper for a perfect fit. Heike Drechsler, Dieter Baumann and Linford Christie won Gold at the Olympics in Barcelona wearing Puma Disc Spikes. Puma also introduced the RS Computer Shoe, with an integrated device that measured the runner's speed and pace. During this period, Rudolf's sons Armin and Gerd Dassler, sold their seventy- two per cent stake in Puma to Swiss business Cosa Liebermann SA. On 10 April 2007 retail conglomerate Pinault- Printemps- Redoute bought twenty seven per cent stake in Puma, paving the way for a takeover reportedly worth €330 a share. By July 2007, it owned over sixty per cent stock.
The brand continues to forge forward in competitive sports. Puma is primary producer for Formula One and Nascar apparel; sponsored the 2006 FIFA World Cup champions, the Italian national football team; and inked a partnership with BMW, Ducati and Ferrari to make shoes. Rihanna was named Creative Director of Puma, supervising the womenswear line in December 2014. That year, Puma and Arsenal Football Club entered a five-year merchandising partnership. In 2018, Puma re-entered the basketball sneaker market for the first time in twenty years and made Jay-Z creative director of Puma Basketball. More recently, in September 2020, Puma inked a deal with Brazilian football player, Neymar. Recently, Puma appointed June Ambrose as the brand's creative director.  Germany emerges as the fortress of Puma's magnetic appeal, enchanting admirers with an average of 297,559 monthly website visits.
Adidas
A truly inspiring entrepreneurial story, what began as cobbler Adolf Dassler handcrafting sneakers in his mother's kitchen after his return from WWI, is today one of the biggest sports brands in the world. His brother, Rudolf Dassler, who was an athlete and shoemaker, joined him in 1924 and applied his knowledge by replacing traditional metal spikes on running shoes to canvas and rubber and gifted a pair to sprinter Jesse Owens to wear at the 1936 Summer Olympics. Owens' medal-winning performance boosted sales and the brothers were reportedly selling 200,000 pairs each year before WWII. So it comes as no surprise that today Adidas secures the third position as leading sportswear brands in the world, with its official website securing an average of 2,270,036 monthly visits. Basking in the radiance of sponsorship deals with football icons such as David Beckham, Lionel Messi, and Mohamed Salah, the world's largest Adidas store in Germany spans over 8,000 square meters with an assortment of products, featuring exclusive collaborations and limited-edition marvels.
Converse
Acclaimed for for its resistant lightweight materials, Converse was popular in top-level sport as well as on the battlefield and has been dominant in pop culture over several decade. Today, it stands fourth on the list of the world's leading sportswear brands with an average of 2,191,531 monthly visits on its official website.
It all began with a fall down the stairs. The injured man, Marquis Mills Converse, who was manager at a footwear manufacturing firm, came up with the concept of creating shoes with rubber soles so that this incident wouldn't reoccur. In 1908, he founded Converse Rubber Shoe Company, which at that time sold boots with rubber soles. By 1917 the company introduced Converse All-Star basketball shoe. In 1923, it rose to prominence when it remodelled a pair of shoes with more support and flexibility for basketball player Chuck Taylor; the world's first performance shoes for basketball was named 'Chuck Taylor All Stars' and shortly Converse hired him as brand ambassador.
At its peak, the brand reportedly had eighty per cent market share of the sneaker segment in the US. However, there was a change of fortune when debt piled up; the company filed for bankruptcy on January 22, 2001 and its last manufacturing plants in the U.S. shut. In April 2001, Footwear Acquisitions, led by Marsden Cason and Bill Simon, purchased the company and turned it around. In July 2003, Nike acquired Converse for reportedly $309 million. The brand image underwent another transformation as Nike steered Converse away from its performance shoes towards prolific collaborations with fashion brands Givenchy, Missoni and Maison Martin Margiela. Recent artistic alliances include a limited edition capsule of Chuck Taylor All Stars inspired by Nate Lowman's slashed canvases, with each pair selling for a whopping $25,000. The formula worked — Converse raked in reported $1.4bn in 2012. There is looking back since.
Decathlon
Decathlon stands on the fifth position of the world's leading sportswear brands with an average of 2,091,425 monthly visits on its official website. Formed in1976, this visionary sports brand draws inspiration from the belief that the best sports products should be within everyone's reach. Decathlon achieved viral acclaim in TikTok as rapper Central Cee graced the red carpet at the British Fashion Awards in Decathlon's Quechua jacket. An expansive network of 340 stores in France stands as a testament to the brand's allure and fiscal health.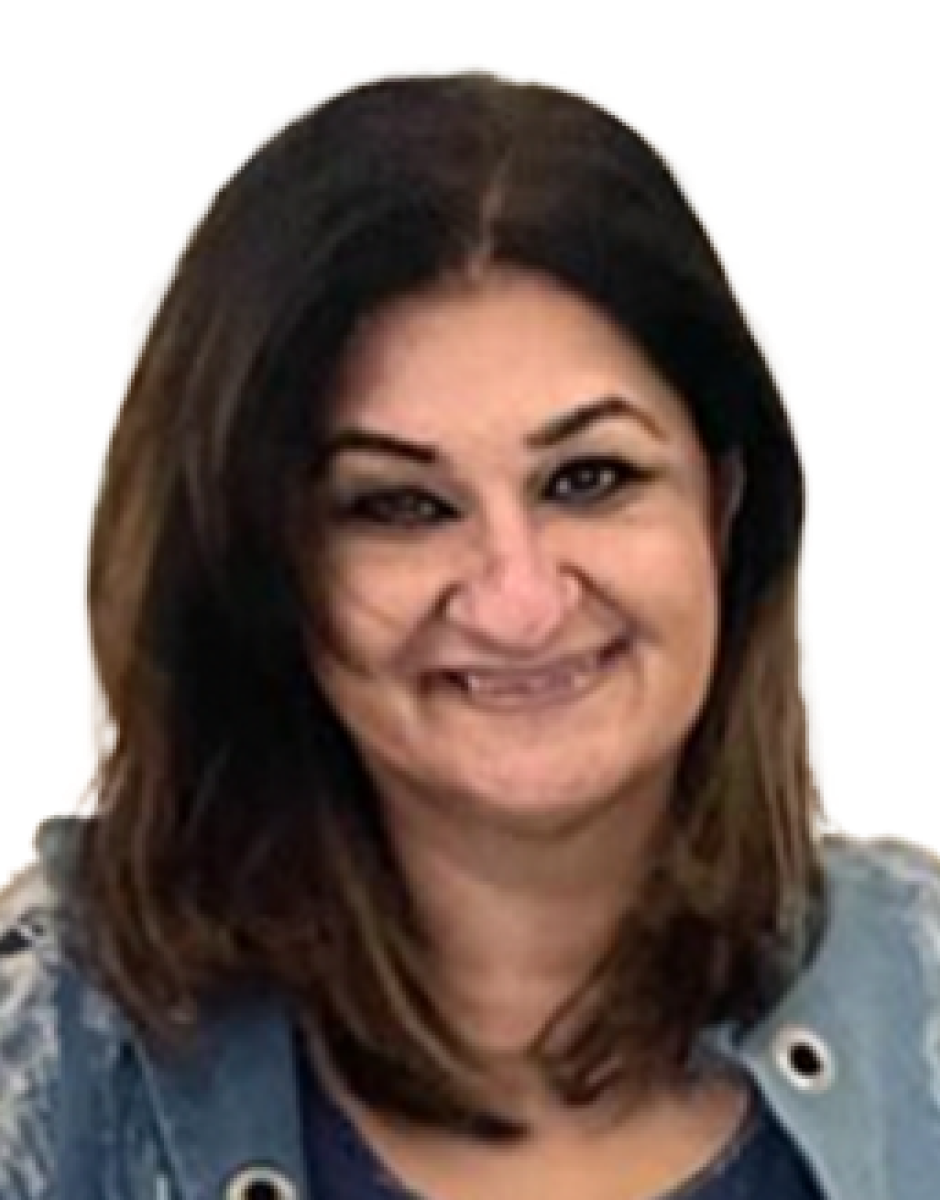 Jasmeen Dugal is a senior writer and author for FashionABC where she is responsible for writing stories that cover the fashion industry as a whole, from fashion events to innovative brands that are transforming the industry through the use of the metaverse, sustainability, and new digital solutions. She is also very active on Instagram with more than 92k followers.
Before joining FashionABC, Jasmeen worked with Condenast India as Digital Editor, and she was instrumental in launching Vogue India's official website. Her experience in the industry spans over a decade, during which time she has gained invaluable insights into the workings of the fashion world.
Four years ago, Jasmeen embarked on a new adventure and launched her own luxury portal, where she continues to focus on telling the stories of the people behind the brands. Her unique approach to editorial has helped her stand out in the industry, and her work is highly regarded by her peers.
Jasmeen is also an active social media user and can be followed on Twitter at @jasmeenGdugal and Instagram at @jasmeengdugal. Her social media presence showcases her expertise in the industry and provides her followers with valuable insights into the latest trends and developments in the world of fashion.