Last update on: 12:59 pm May 10, 2022 by fashionabc
Tribute to Thenny Mejia , Former CEO of fashionabc.org
"I last met Thenny Mejia on the Polo grounds in New Delhi. I hadn't spotted her but she had, and texted me to join her in the stands, where she warmly hugged me. That's how I will always remember her — compassionate, lively and a friend who had my back. She made it a point to touch base with me often to check up on my parents and offered invaluable advice on how to deal with their illness. Her advice helped save my father's life. That is how almost everyone who knew her, remember her, as a compassionate, helpful, genuine friend. None of us can believe that she is no more after a fatal heart attack while on vacation in Rajasthan — and all her friends helped to fly her body to the US for the funeral when her family wished it to be held there.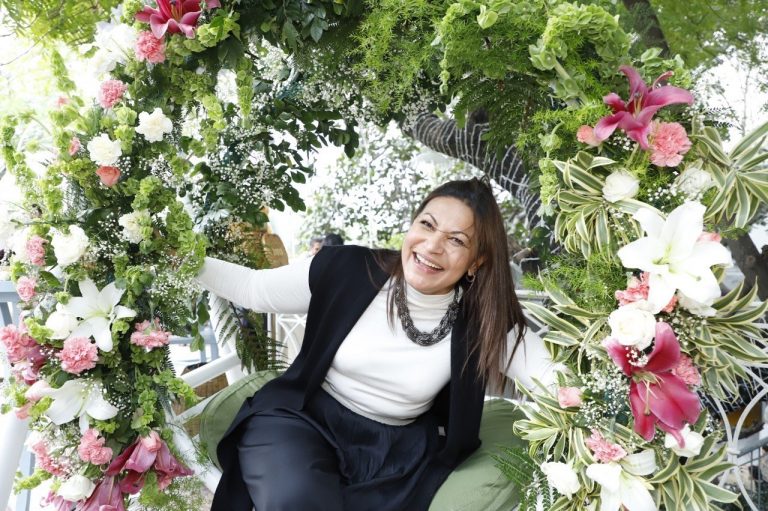 Tribute to Thenny Mejia
By Jasmeen G. Dugal, editor and writer
Thenny hails from the Dominic Republic though she was born and brought up in the US. While in college, the dean of the computer sciences department helped her get a job at a collection agency, which had the contract for NYC Health and Hospital Corp; there she learnt revenue cycle management, medical coding, and collections and had the invaluable opportunity to work across hospitals in NYC where she built a strong network of doctors, which was useful when she moved on to set up a medical group practice for well-established physicians in oncology, cardiology, OB- GYN, geriatric and others. After a few years in private practice, she joined a firm owned by an Indian businessman in Connecticut and shifted base to India in 2000 to set up their back office revenue cycle management, and grew the business exponentially.
Few knew Thenny had a keen interest in Fashion. Using her rich experience working with Bloomingdales while in college, she channeled her energy in fashion marketing and brand development in the luxury and high street retail space, and what began as an interest transformed into a career when invited to work with leading fashion designers in India and help organise one of the largest charity fashion galas to raise funds towards the education and healthcare for the underprivileged. Later, she employed the visibility of fashion to raise funds for social causes like human trafficking, education, healthcare and saving the tiger.  Of late, she was organising fashion shows for the largest media house in the country, The Times Group. She focussed on brand building and in a short time, Times Fashion Week became one of the premiere fashion weeks across the length and breadth of India.
At this point, she joined fashionabc — a fashion technology platform, comprising a digital directory search engine and a marketplace offering tools and supply chain solutions for the fashion industry ecosystem. I would always be grateful to her for getting me on board as a writer for the digital directory. I still can't fathom she is no more.
She will always be part of my consciousness, certainly my fashion consciousness.
Anyone can share their thoughts and send their love at https://thennymejia.muchloved.com/.