Estimated to be worth $3T by 2030, per CB Insights' Industry Analyst Consensus, the fashion industry is growing at a fast pace, led by cutting-edge technologies. From robots that sew and cut fabric to AI algorithms that predict style trends, VR mirrors in dressing rooms, NFTs, digital avatars, shopping off the runway and a number of other innovations show how technology reshaped the fashion industry in 2021.
DIGITILISATION
Digitalisation is one of the biggest trends in fashion. Owing to social distancing and lockdowns induced by the global pandemic, people were at home and spent significant time online. Per eMarketer, 'adults in the U.S. spent seven hours and fifty minutes a day interacting with a digital device last year, up 15 per cent from 2019.'
"As people increasingly spend more time in digital worlds, they are increasingly becoming more intentional about how they portray themselves in digital worlds," says Dylan Gott, global technology innovation manager at Estee Lauder.
There are several success stories where fashion brands sold digital-only products for a cost that surpassed the value of the physical product. For example, in August 2021, Gucci sold a Dionysus purse for about $4,100, much more than the price of the real bag. "Their physical and digital lives have equal prominence," Michaela Larosse, who leads creative strategy at The Fabricant, told Forbes.
The new report from BoF Insights reveals that approximately seventy percent of US general consumers rate their digital identity as important; sixty five percent rate digital ownership as important; fifty percent are interested in purchasing a digital asset in the next year — whether a digital skin or other item in gaming, digital fashion, digital avatar or an NFT…"This generation is used to spending money on their avatars," says Simon Windsor, cofounder of Dimension Studio, which helped Balenciaga put on a virtual fashion show during the pandemic.
NFT
NFTs have long been known in the blockchain world and present a lucrative investment opportunity. If someone buys a non-fungible token and it grows in value, it can be resold for a profit. The world's leading fashion brands all tapped into the craze in the wake of the initial noteworthy cases, including the first digital artwork, an NFT by Mike Winkelmann i.e. Beeple, 'Everydays: The First 5,000 Days', that sold at auction house Christies for $69.3 million.
Per Forbes, "NFTs are here to stay… they are the first breakaway digital asset that isn't connected to the price of other cryptocurrencies… Although still very much in early development, linking real-world assets with NFTs is something that could pop off soon. This can digitize the way we prove ownership of assets by creating tokenized assets of deeds and that can move illiquid items (like houses and lands) onto the blockchain."

There are several examples of fashion brands hitching their star to the NFT bandwagon. DKNY auctioned its redesigned logo as an NFT while Louis Vuitton rolled out an NFT video game in August 2021. In October 2021, Dolce Gabbana auctioned a collection of NFTs, including a digital tiara for $5.7 million. And, last fortnight, Karl Lagerfeld released NFT figurines inspired by the late designer's fascination with cutting-edge technologies and its cultural impact. What is interesting is how the luxury brand merged the digital and real world — buyers get access passes to a Karl Lagerfeld event with the more exclusive digital figurines including an invitation to a cocktail party at its headquarters in June 2022.
Cathy Hackl, a metaverse consultant who advises luxury brands, told Forbes, "Most luxury fashion brands are looking at the NFT environment as a new distribution channel. They want to be relevant to the metaverse demographic, and extend their brands into those environments. NFTs lend themselves very well to luxury items because they have provenance, they're persistent, they don't decay and they can be displayed in a native metaverse environment."
NFTs play well into the human needs of ownership and authenticity, a primary reason why fashion brands are looking to integrate with it, which makes it certain that it is not just a fleeting trend. Per CultureTrip, "As for the madness of the market… Well, what's anything really worth? Why should a canvas-and-paint Picasso be 'worth' $200m? Why do people own gold? It's all about scarcity or uniqueness, and provenance – and NFTs provide these."
Diversity and Inclusivity
Bitmoji, the Snapchat-owned avatar-creation platform, recently introduced wheelchair stickers. In the first phase, Bitmoji introduced a selection of its most popular stickers in a test launch — featuring the avatar in a manual wheelchair… To create this first round of designs, the team gathered feedback, and worked closely with its disability rights advisor who collectively guided them in the design process."Our community's response has been overwhelmingly positive and we're continuing to work closely with our users on future accessibility options and inclusive features," a company spokesperson told Vogue Business. "Our ongoing efforts to create avatar content and products that reflect the diversity of our community range from the hairstyles and clothing options that we offer to larger inclusivity projects."
Virtual Reality
Combining the physical and online worlds of fashion retail has been one of Virtual Reality's most exciting applications, enabling customers to virtually try on outfits before making an online purchase. This gives greater accuracy, thanks to customised measurement functionality and employs augmented reality technology — an interactive experience that enhances objects with computer-generated sensory encounters. Customers are increasingly using this technology to enable digital try-ons, discovering the nearest store, identifying desired apparel, make purchases, use filters and communicate with an Artificial Intelligence bot. For example, GAP Inc. employed this technology with Dressing Room, a Google Tango-enabled gadget that allows users to customise an avatar based on their body type so they may view how different apparel appears on them from various angles. LVMH debuted Virtual Artist in collaboration with ModiFace, which was reportedly downloaded 10 million times, permitting buyers to try cosmetics using their mobile camera. Ralph Lauren's alliance with Bitmoji, where shoppers can design their own Bitmoji with a mix-and-match wardrobe from Polo Ralph Lauren, demonstrates the power of the e-wardrobe.
Augmented Reality
Augmented Reality helps customers maintain their attention throughout the whole purchasing experience. Customers may use this technique to do digital try-ons, discover the nearest shop, identify appropriate clothing, make a purchase, use humorous filters, and even communicate with an Artificial Intelligence bot. This strategy has also had an influence on the fashion industry by allowing companies to integrate real-time surroundings with animated design into their company, a move that allows consumers to connect smoothly with the brand in a way that was not before possible- a true win-win situation.
In 2021, a few fashion firms tested the waters with Augmented Reality. Companies that were 'foundational pillars' include GAP Inc. This company has entered this digitalization field with Dressing Room, a Google Tango-enabled gadget that gives users the ability to use the app to customise an avatar depending on their body type. LVMH debuted 'Virtual Artist' in collaboration with ModiFace. This software, which was allegedly downloaded over 10 million times, permits buyers to put on different cosmetic hues and combinations using their mobile's front-facing camera. Smaller businesses like Wanna Kicks and Tenth Street Hats have also invested in this technology. They employed augmented reality to allow their consumers to preview how accessories will appear before purchasing them.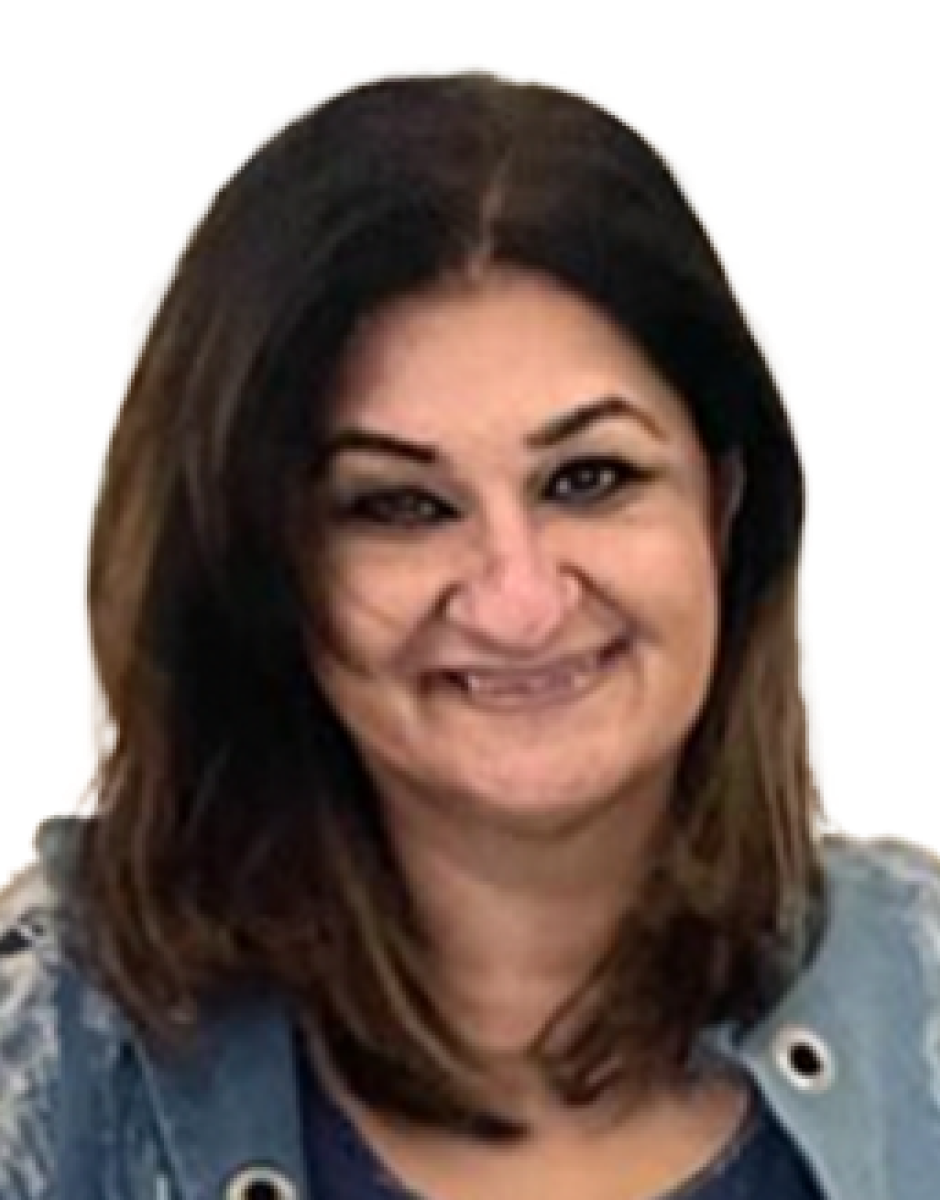 Jasmeen Dugal is a senior writer and author for FashionABC where she is responsible for writing stories that cover the fashion industry as a whole, from fashion events to innovative brands that are transforming the industry through the use of the metaverse, sustainability, and new digital solutions. She is also very active on Instagram with more than 92k followers.
Before joining FashionABC, Jasmeen worked with Condenast India as Digital Editor, and she was instrumental in launching Vogue India's official website. Her experience in the industry spans over a decade, during which time she has gained invaluable insights into the workings of the fashion world.
Four years ago, Jasmeen embarked on a new adventure and launched her own luxury portal, where she continues to focus on telling the stories of the people behind the brands. Her unique approach to editorial has helped her stand out in the industry, and her work is highly regarded by her peers.
Jasmeen is also an active social media user and can be followed on Twitter at @jasmeenGdugal and Instagram at @jasmeengdugal. Her social media presence showcases her expertise in the industry and provides her followers with valuable insights into the latest trends and developments in the world of fashion.