Last update on: 6:58 am April 6, 2023 by fashionabc
England has been involved with cricket for about 140 years now. Throughout this time, the country has played a whopping number of matches across all three formats of the sport and has stamped its place in history as the third most successful side in test cricket with a win rate of 36.57%.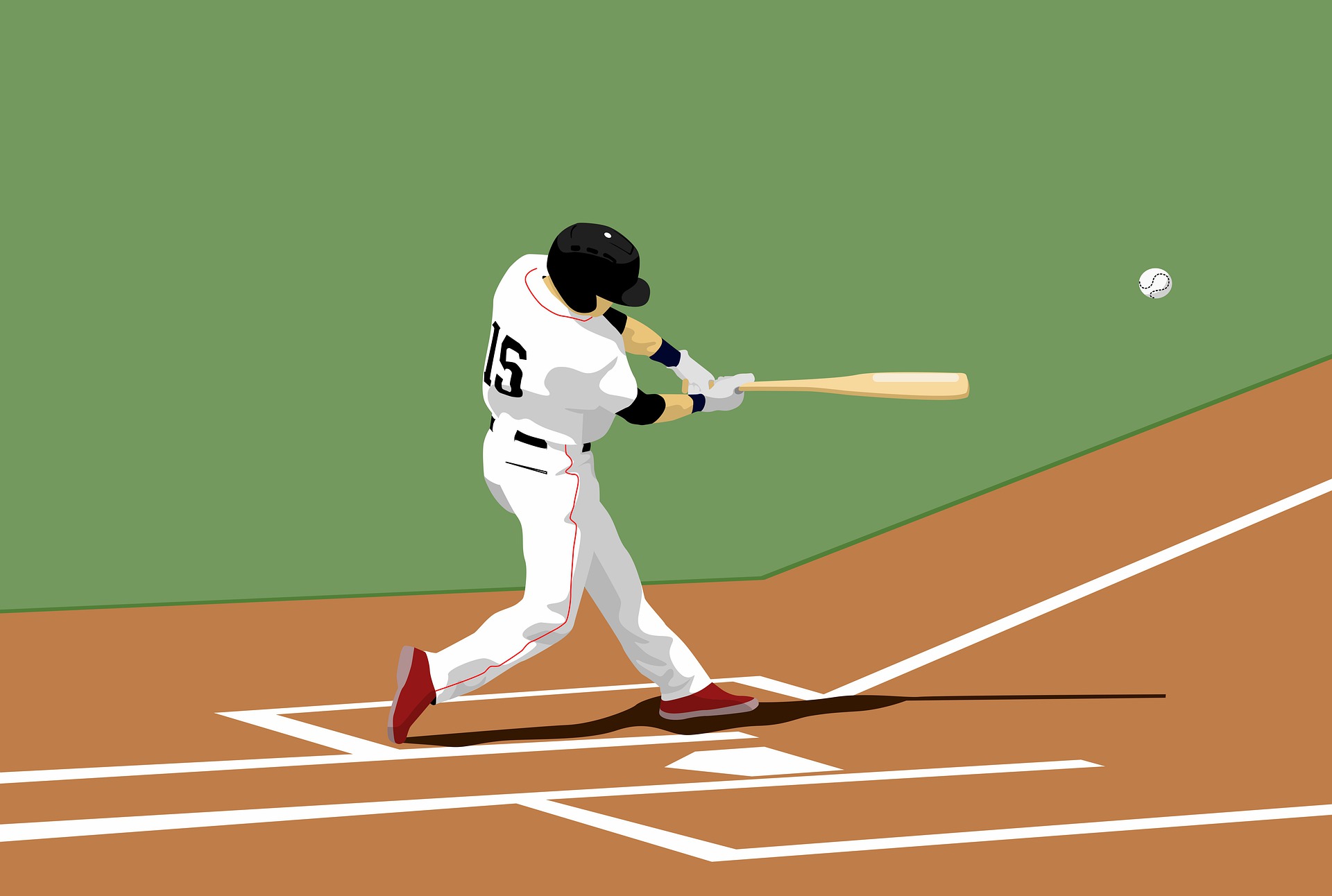 It is a general belief that there is a superstar batsman in every cricket generation in England. This article will look at the most prominent English batsmen and explore their massive contributions to the sport while representing the English colours.
Theory and Statistics
Winning in cricket requires a lot of talent and hard work, and one of the most influential players in every cricket team is considered the batsman. Luckily, this is an area where England has been truly blessed. The nation is endowed with many talented batsmen, which is why it has been so successful in the sport. Several superstar batsmen have brought many successes for England in cricket, and these influential players have come from different generations. In fact, only Australia and South Africa have a higher win percentage.
| | |
| --- | --- |
| Country | Test Cricket Win Percentage (%) |
| Australia | 47.58 |
| South Africa | 38.20 |
| England | 36.57 |
Joe Root (2012 – Present)
Key info:
Playing Role: Top-order batter
Batting Style: Right-hand bat
Bowling Style: Right arm off-break, leg-break
Joe Root, the former England captain, is unarguably one of the greatest batsmen the nation has ever produced. It is not difficult to see why because he has been superb in all formats. He may go down in history as England's highest run scorer in Test matches. His run tally is top-notch and will continue to increase to strengthen the claim that he's one of the best, if not the best, the nation has ever produced.
He has about 6000 ODI runs with a staggering average of 50. He also has 16 ODI centuries, the most ODI centuries ever held by an English player. Root, alongside James Anderson, has 198 tenth-wicket stands in Tests, setting the world record at that mark. Throughout his career, he has scored 44 hundred and 96 fifties; now, that's a lot of boundaries!
Joe Root has stood out many times in his illustrious career. From his maiden hundred on home grounds to his spectacular 218 in Chennai against India, somehow, he always delivers. However, one of the golden moments of his career is his highest score, 254, which he recorded against Pakistan in 2016. He was one of the stars that made England's 2019 Cricket World Cup win possible. The 556 runs he scored at an average of 62 proved sufficient to help them win the title.
Sir Alastair Cook (2006-2018)
Key info:
Playing Role: Opening batter
Batting Style: Left-hand bat
Bowling Style: Right-arm slow
The long-serving England batsman, Alistair Cook, is England's most capped player and highest Test run scorer (the fifth in the world). He was well known for his dedication to succeed and tenacity in the game, which is why you shouldn't be surprised he's on this list. Well known by his nickname 'Cookie,' he only played for 12 years. However, it was enough time to stamp his name in history books. Cookie scored 15,737 runs across all formats, with an average of 42.88.
Although Cookie was considered 'Limited' compared to others, his most important quality was his superhuman concentration, discipline, and ability to make the most of his career. Throughout his career, he scored 38 hundred and 76 fifties. His short career was filled with many marvellous moments. Some of them include his 294 against India — a career-high score, and his performance in the 2010-11 Ashes — one of the most remarkable series ever played in the historic rivalry. He ended his playing days well with a century against India. The same India which his epic score came against in 2011.
Kevin Pietersen (2005-2014)
Key info:
Playing Role: Top-order batter
Batting Style: Right-hand bat
Bowling Style: Right-arm off-break
Without a doubt, Kevin Pietersen is one of the most talented cricket players ever to adorn an England shirt. Although he also divided opinions for some controversial moments in his career, he enjoyed one of the most colourful international careers in recent times.
As he is popularly called, K.P. was gifted, almost to the point of being regarded as a genius. His technique nudged the accelerator on cricketing progress in the country. His attacking style, boldness, and tremendous instincts are superb. Some even say England has never gotten any player who can play with so much ferocious power and abandon the way K.P. had.
Apart from being an excellent cricketer, Pietersen is also associated with online casino platforms and gambling establishments. He is currently the global ambassador of Betway, a role he has held since 2019. Also, he has been seen in various casinos in recent years, and there is a belief that he plays casino games and probably takes advantage of some of the casino bonuses available at gambling sites. In 2017, Daniel Evans claimed to have run into him at a casino in Australia.
During his playing days, he scored 13,799 runs across all formats for the English team. He also scored 32 hundred and 67 fifties with an excellent average of 44.30. He also produced many flamboyant displays, like his maiden hundred in the 2005 Ashes, his remarkable innings in Mumbai in 2012, and his breathtaking 186-run count (probably the most standout moment of his career).
James Anderson (2002 – Present)
Key info:
Playing Role: Bowler
Batting Style: Left-hand bat
Bowling Style: Right-arm fast-medium
James Anderson, popularly called Jimmy, is the most successful fast bowler in the history of test cricket. Apart from the dynamic Dale Steyn, no fast bowler in recent times has perfected fast bowling techniques and applied them as elegantly as Jimmy. Despite playing for over 20 years, he isn't slowing down. Armed with his smooth and swift action, he's always ready to deliver the kind of performances that will cheer the crowd.
Jimmy currently holds the world record with Joe Root for the highest tenth-wicket stand in Tests (198). Having played 177 Test matches in his over 20 years career, he can push it to 200 if he wants, and his fitness allows that. In the 177 test matches he has played, he has scored 1,302 runs with a batting average of 9.16.
He also has many spectacular moments in his career, which include being named in England's greatest all-time Test XI by the England and Wales Cricket Board. Under the ICC Men's Player Ranking, he's currently ranked as the number two Test bowler in the world. Jimmy is England's record Test wicket-taker and the only fast bowler to have taken more than 600 Test wickets. He has played the most Test matches for his country, and the second-most any cricketer worldwide has.
Sir Ian Botham (1976-1992)
Key info:
Playing Role: All-rounder
Batting Style: Right-hand bat
Bowling Style: Right-arm fast-medium
Without mincing words, Sir Ian Botham is one of the most charismatic cricketers to play for the English side. Combine his charisma with his playing excellence and prolonged success, and then you have a complete player. Botham is regarded as England's most fantastic all-rounder. As an enterprising cricketer in all disciplines, Botham batted with power and bowled fast.
In his prime, Botham was unstoppable. He was the cynosure of all eyes. Sir Ian had many marvellous moments, like the Jubilee Test in Bombay and his terrific performances in the 1981 Ashes, which earned him a place in the English Cricket's Hall of Fame. Although Sir Ian was at the twilight of his career in the 1992 World Cup, he still picked up 16 wickets and played an essential role for his country, reaching the final that year.
Graham Gooch (1975-1995)
Key info:
Playing Role: Top order batter
Batting Style: Right-hand bat
Bowling Style: Right-arm medium
Graham Gooch dominated the world scenes for 20 years and has thus earned his place as one of the greatest cricketers England has ever produced. Although Gooch had a slow start in his Test career, he got better with time. At his peak, this opening batsman dominated the world scene in an era when bowlers were conceived to be the best cricketers in the world.
Gooch's essential records include scoring 28 hundred and 69 fifties, with an average of 40.58. He also scored over 44,000 first-class runs, of which about 13,000 were for his country. Gooch was a focused player who combined clean striking with discipline. As a run-getter, he always hit the ball hard but always calculated the risks too.
As a player who always wanted more, Gooch was never happy with a hundred. He always wanted something big. And he achieved just that, scoring 333 and 123 against India at the Lord's is no easy feat. Many regard this performance as his best. In his career, Gooch got 8 ODI hundreds after playing 125 ODIs for England, where he accumulated 4290 runs and averaged 36.98.
Final Notes
England has undoubtedly produced some of the greatest batsmen in cricket history. The players on this list are a few of the numerous prominent English batsmen. This is why the country has always been a strong side in cricket, winning many titles to show for this brilliance and abundance of talent. If your favourite batsman didn't make this list, understand that this list can only capture some of the amazing batters who have represented England. Hopefully, another list will.