Football shirts are recognisable, usually because of the colours on them or the design. However, something commonly associated with how recognisable football shirts are is the sponsors that are spread across them. Over the years, there have been some iconic link-ups between football clubs and brands, many of which have gone down in history.
Before we delve into those iconic sponsors, it's worth pointing out why the relationship between football clubs and those backing them commercially is advantageous for both parties. The broadcasting of football worldwide means millions will see sponsors on a shirt, so imagine if the sponsor is a sportsbetting brand supporting English Premier League betting, for example. The exposure would be off the scale, and clubs are financially renumerated as a result.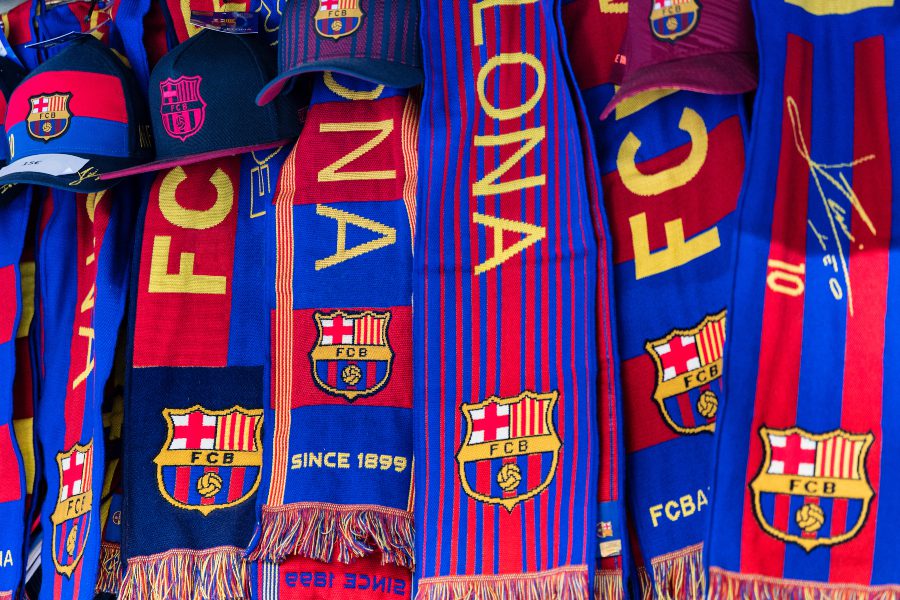 Barcelona and Unicef
We're kicking off this list with one of the most interesting "sponsorship" arrangements ever seen in football. Barcelona, between the years of 2006 and 2011, when they were one of the best teams on the planet, had charity Unicef on their shirts in a deal that only helped to fund Unicef, with the football club receiving nothing in return.
Liverpool and Carlsberg
The link-up between Liverpool and Carlsberg is one of the longest-standing deals ever seen in footballing history. The drink producers backed the Anfield outfit from 1992 to 2010, and in that time, there was success enjoyed on the biggest of European stages. Iconic players such as Steven Gerrard and Fernando Torres wore Liverpool shirts sponsored by Carlsberg, which is a big deal in itself.
Leeds United and Strongbow
Leeds United are back in the big time of the Premier League. But, one of their best eras was in the early 2000s, when the Yorkshire club had the likes of Rio Ferdinand, Lee Bowyer, Harry Kewell and Alan Smith in their ranks. They even put in a good showing in the Champions League, and most of these good days came while Strongbow were the lead shirt sponsor.
Rangers and McEwan's Lager
It's another alcoholic drinks manufacturer, and this time it's McEwan's and their legendary deal with Old Firm giants Rangers. They sponsored Rangers shirts between 1987 and 1999, with said shirts, many of them made by Nike, earning cult status. A legendary Rangers team being a commercial partner of a respected Scottish beer company is the stuff of dreams.
Chelsea and Samsung
It's fair to say that Chelsea, between 2005 and 2015, enjoyed a large bulk of their success, especially in the English top flight and on the European stage. And, while they may not be the most out here brand, it was Samsung who saw their name across Chelsea shirts during this ten-year period. Jose Mourinho managed the club across two stints while Samsung backed the club. He was always known as The Special One. And when you consider the success enjoyed in Chelsea shirts sponsored by Samsung, maybe they too are Special Ones.