Inventing a new approach to design and production with an emphasis on upcycled clothing, Bethany Williams draws on the cultural idiosyncrasies of her native England to create a new framework for fashion.
View this post on Instagram
A new voice for fashion
Few designers, past or present, can claim to have an entire exhibition dedicated to their work at London's Design Museum by the time they turn 32. Bethany Williams can. A winner of the Queen Elizabeth II Award for British Design, Williams has been shortlisted for the LVMH prize and featured in the Next Green talents showcase by Yoox and Italian Vogue. 'Alternative Systems' is her latest milestone: a short exhibition, taking no more than half an hour to do well, with a clever, almost artisanal curation that recalls the handmade quality of her clothes. Despite only tallying up three collections since launching her label in 2017, Williams' oeuvre is rewardingly capacious; a testament to the quality and variety of her output and the limitless creativity of her sartorial imagination.
After graduating with a BA in Critical Fine Art Practice at Brighton University and receiving an MA from the London College of Fashion in Menswear, Williams was reluctant to work in the fashion industry because of its notorious and nefarious environmental impact. A final-year MA project in collaboration with the Vauxhall Foodbank planted the seeds for a different way of operating – an alternative system of fashion production. The exhibition seeks to explore whether this alternative system might serve as a new industry blueprint.
View this post on Instagram
Championing sustainability
Sustainability is woven into the fabric of Williams' brand, which is founded on the principles of upcycling and reuse. Williams gleans inspiration from the British cultural landscape, most notably festivals and newspapers. For her 'Adelaide House' collection, she used old editions of the Liverpool Echo cut into thin strips, sewn together to make a coat. For her 'Butterfly Café' collection, she repurposed tents, discarded after festivals and camping trips, into vests, trousers and jackets. She has also used ribbon surplus from toys, adapting waste into street-appropriate designs for the fashion-forward set. Per the exhibition text,
Williams' imaginative reuse of materials ranges from reconstructed denim to strands of waste plastics woven with deadstock yarn from Italian mills by members of the drug and alcohol dependence rehabilitation community San Patrignano in Italy.
View this post on Instagram
An ethical approach
Alongside her talent for upcycling, Williams roots her projects in social activism. The 'All My Children' collection was developed in collaboration with The Magpie Project, a social impact initiative supporting mothers and young children in East London. As Williams frequently draws on the evolving fashions of the East End, donating proceeds from a creative project to the communities that inform and inspire her work is a way for her to give back. She also gave back in a big way during the COVID-19 pandemic, joining forces with designers Phoebe English and Holly Fulton to make emergency uniforms for NHS workers. 
View this post on Instagram
A new system?
What remains to be seen is whether this new model of production, capitalising on local talent and resources to create clothing as lasting as it is intelligent, can extend beyond the microcosm of Williams' London-based activity. In other words: can Williams' anti-fashion approach catch on globally? 
View this post on Instagram

Those who know their fashion history will recall a night in New York in 1992, when a young Marc Jacobs sent Christy Turlington down the Perry Ellis runway to the sound of L7's "Pretend We're Dead", and cast Kate Moss and Kristen McMenamy as the anti-fashion equivalents of the couture brides to close the show. "Grunge is ghastly," quipped Suzy Menkes in the International Herald Tribune, making little badges with the insignia and handing them out at Fashion Week. Marc Jacobs got promptly fired from Perry Ellis. But the collection itself was a hit: an homage to Kurt Cobain that fully captured a moment in American culture where disillusionment reigned supreme and values, particularly among more youthful customers, were changing.
View this post on Instagram

Marc Jacobs may not have been upcycling clothes with the same sense of ecological urgency as Bethany Williams, but there is something of a sartorial continuity between the two. Williams' clothes belong to a tradition that harks back to Sonia Rykiel, inventor of the Poor Boy sweater, and owes much to the fusion of couture and streetwear as pioneered by twentieth-century powerhouses like Jacobs, Lagerfeld and Margiela.
View this post on Instagram
View this post on Instagram
View this post on Instagram
Like all cultural systems, fashion has known champions and detractors; traditions and alternatives. Bethany Williams' alternative system is not the first to challenge 'good taste' with new materials or bold designs (her modern day codpiece on an upcycled linen suit being a highlight). But she may be the first to do so within a structure that favours sustainability over profit. Jacobs, Lagerfeld and Margiela all conducted experiments with shape and form, but they did so within a consumerist framework underpinned by the public's insatiable appetite for large-scale production. For all their sartorial innovation, their challenge to the fashion industry remained rudimentary at best. This makes Williams' work all the more pertinent and worthy of our attention.
View this post on Instagram
Whether Jacobs, Lagerfeld and Margiela were responding to consumer demand or creating it is difficult to tell from our postmodern vantage point. Fashion has always been in dialogue with other cultural tenets such as music, art, philosophy and politics, making it nay impossible to pinpoint originality within a highly referential (and often self-referential) landscape. But with Williams, there is no doubt that she is galvanising demand and momentum for truly sustainable clothes, devoid of greenwashing rhetoric. The exhibition neatly elaborates the design process, taking us from an item's genesis (sketches and material samples) to the finished product. There may be deliberate holes in Williams' knitted jumpers, but there are no gaps in her sustainable logic.
The exhibition is free – fittingly so for a designer as keen on democratising access to fashion as she is on creating a sustainable framework for it. If you are in London between now and 4 September 2022, I can only urge you to go.
View this post on Instagram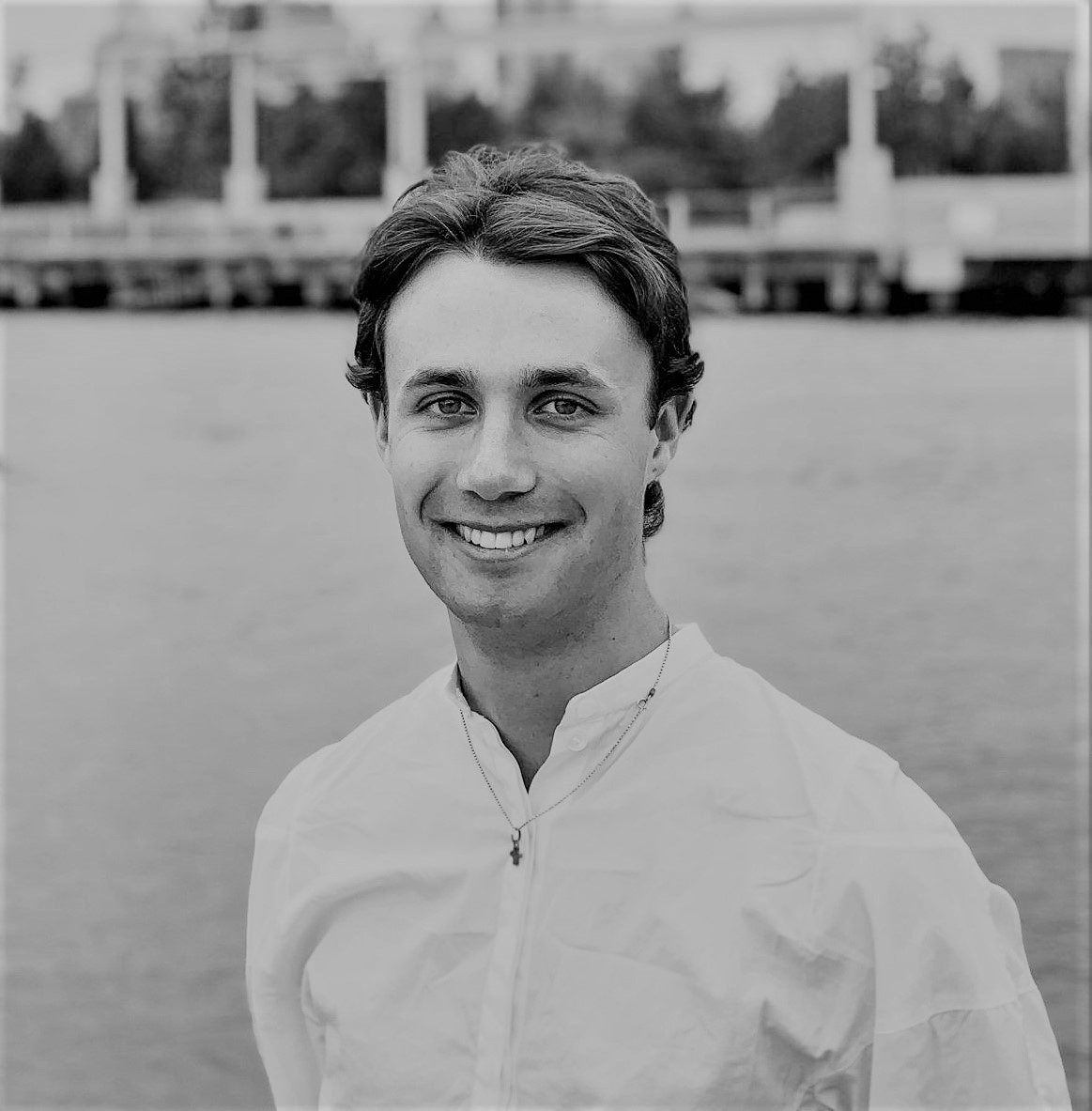 William Hosie is a writer and editor with a keen interest in fashion, design and art, earning a Double First from Magdalen College, Oxford in 2020.