Last update on: 11:36 am May 22, 2022 by fashionabc
Naomi Campbell needs no introduction. A supermodel, trailblazer and cultural icon, she has been at the top of fashion's pyramid since strutting onto the scene in 1986. The first black woman to grace the covers of French Vogue, British Vogue, American Vogue's all-important September issue, and Time Magazine, she has been a muse to luminaries like Gianni Versace and Valentino Garavani; an honorary daughter to figureheads such as Azzedine Alaïa and Nelson Mandela; and a music video star for George Michael, Madonna and Michael Jackson (though her first appearance was for Bob Marley's 'Is this Love' at the tender age of seven). Bookending Campbell's illustrious resumé is a raw talent and reverence for the art of modelling. Her defiant attitude, headstrong determination, and walk so fierce even the most ferocious felines would struggle to approximate it, have ensured her legacy in the supermodel pantheon.
View this post on Instagram
On the legend's 52nd birthday, we look back on her incredible life story and the moments that consecrated her reign at the top of the weird, wonderful world of fashion.

From the dance studio to the runway
The daughter of Jamaican dancer Valerie Morris-Campbell, Naomi always dreamt of a career in show business. A student at the Italia Conti Academy of the Arts, training to become a dancer like her mother, she was scouted by former model Beth Boldt while out with her schoolmates in Covent Garden. Though Valerie was initially sceptical of Naomi modelling, she eventually relented. Soon after, Naomi landed the first cover of her career for British Elle.
View this post on Instagram

Naomi Alaïa
At the tender age of 16, Naomi travelled to Paris, the world's fashion capital, for the first time. Her wallet got stolen on her first day there, and Tunisian designer Azzedine Alaïa took her into his home in Le Marais for the remainder of her stay. The bond that flourished between the two misfits — she a total change from the Caucasian beauty ideal of the day, he a revolutionary sculptor of the female form — would be one of the most important in both their careers. Having never met her biological father, Naomi found in Alaïa a paternal figure: someone who inspired respect, love and admiration in equal measure. Her friends would nickname her "Naomi Alaïa" to denote her practically filial relationship with the designer. She would model for him until his death in late 2017.
View this post on Instagram

New York, New York
After her career took off, Naomi quickly outgrew her local London-based agency and signed with Ford Models in New York City. There, she met a fellow Ford girl, older than her by only a year, called Christy Turlington. Christy's career was already in overdrive, and she took Naomi under her wing. The two eventually became roommates in Lower Manhattan's iconic Police Building. Christy would introduce Naomi to the most important photographer at the time: Steven Meisel. Something of a supermodel Svengali, Meisel was one of the first photographers to book the girls together, introducing Naomi to her modelling mentor, Linda Evangelista. 
View this post on Instagram

The Holy Trinity
Linda and Christy were more than mere colleagues to Naomi, championing her status as one of the only black models of the day and threatening to pull out of shows that wouldn't book her along with them. The Trinity, as they came to be known, continue to dominate the collective memory of the early 90s, synonymous as they were with the period's dark glamour. Peter Lindbergh, Steven Meisel, and Patrick Demarchelier were just some of the photographers who realised that the star power of these women lay not only in their otherworldly beauty, but also in their irresistible chemistry with one another. The reason why we often understand the fashion editorial as a form of visual storytelling is largely thanks to Naomi, Linda, Christy, and their younger protégée, Kate Moss, who elevated modelling into an art form by acting out characters altogether and giving life to still storylines.
View this post on Instagram

Fashion's favourite it girl
View this post on Instagram
From early on, it was clear Naomi had something special. Her fervently ebullient personality, though occasionally a source of trouble, allowed her renown to supersede the industry. Her high-profile dating life, from Mike Tyson and Robert De Niro to her former fiancé, U2 bassist Adam Clayton, made her into a household name, while appearances in the sexually enticing music videos for Michael Jackson's In The Closet and Madonna's Erotica increased her notoriety. But besides a wild personal life and bold extracurriculars, her industry renown was equally unmatched. The undisputed queen of the catwalk, she became a ubiquitous runway feature astride her editorial omnipresence – though she herself credits fellow legend Yasmeen Ghauri with having the best moves. There became an unofficial industry standard whereby Linda would open the show and Naomi would close it, from Anna Sui's New York runway to Gianni Versace's in Milan. One of today's most in-demand working models, Naomi continues to tally up more runway finale appearances than supermodels half her age.
View this post on Instagram

Unzipped
Anyone with as much fame and success as Naomi did in her twenties is bound to become a bit of a diva. In few records of the period does Campbell's prima donna attitude shine as brightly or entertainingly as in Douglas Keave's documentary, Unzipped (1995), which chronicles the conception and production of Isaac Mizrahi's Autumn 1994 collection. In it, Naomi leads the supermodel cortege of Linda, Kate, Yasmeen and Cindy like a mother hen. When Mizrahi decides to stage his show using a see-through scrim, allowing the audience to see the girls changing backstage, Naomi is one of the first to put her foot down. 
View this post on Instagram
It's an act of defiance which for years was sneered at, viewed as disrespect towards a designer's artistic vision (Mizrahi went ahead and used a scrim anyway). But reappraised in 2022, Naomi's comment feels positively empowered; a way of setting her boundaries at a time when the female body (particularly in fashion) was treated as a plastic, elastic, and malleable commodity. By claiming a sense of agency over her image, Naomi helped usher in a change in mindset, acknowledging models not as mannequins or muses, but as self-assured women with their own lives and identities.  

A new millennium
This self-assurance perdured into the new millennium, with Naomi opening the decade by closing the show for Valentino Haute Couture, along with new supermodel, Gisele Bundchen. As her colleagues began to retire from fashion, Naomi, along with Linda Evangelista, only furthered her status as an industry legend and veteran. Her career in the naughties would be marred, however, by her personal life, notably an incident in which she threw an allegedly jewel-encrusted blackberry at her former housekeeper in a bout of rage, and served community service in a sequinned Dolce & Gabbana gown (if she couldn't have her cake, at least she ate it).
View this post on Instagram
That being said, her notoriety in a tabloid-obsessed era did much to boost her global reputation among a new generation enthralled by younger models. Of all her 90s peers, Naomi has stood the test of time best, staging a wildly successful comeback at the turn of the last decade by closing for Valentino couture yet again in 2019. Her landmark public appointments as an ambassador of the Queen's commonwealth trust, a contributing editor to British Vogue, a judge on the prestigious Wallmark Prize – and, a few days ago, a guest judge on Ru Paul's Drag Race – All Stars – only confirm her legacy as the longest reigning model around. Clocking up ten runway appearances, campaigns for Balmain and Lanvin, and a British Vogue cover in the last year alone, she shows absolutely no signs of slowing down.

View this post on Instagram
Motherhood
As one of the industry's undisputed matriarchs, it seems only fitting that Naomi should get to be a mother. And so she became one via surrogacy, welcoming a baby girl a year ago, in May 2021. "Feeling blessed to share this journey and know she will be an incredible, nurturing mom. Already is…" mused a whimsical Linda Evangelista on Instagram as she re-shared the tender image of Naomi's hands cupping the infant's feet. "Everything I do, I do it for her," Campbell confessed, describing this new chapter of her life as her most elating, fulfilling and rewarding yet. 
View this post on Instagram
Happy birthday, Naomi!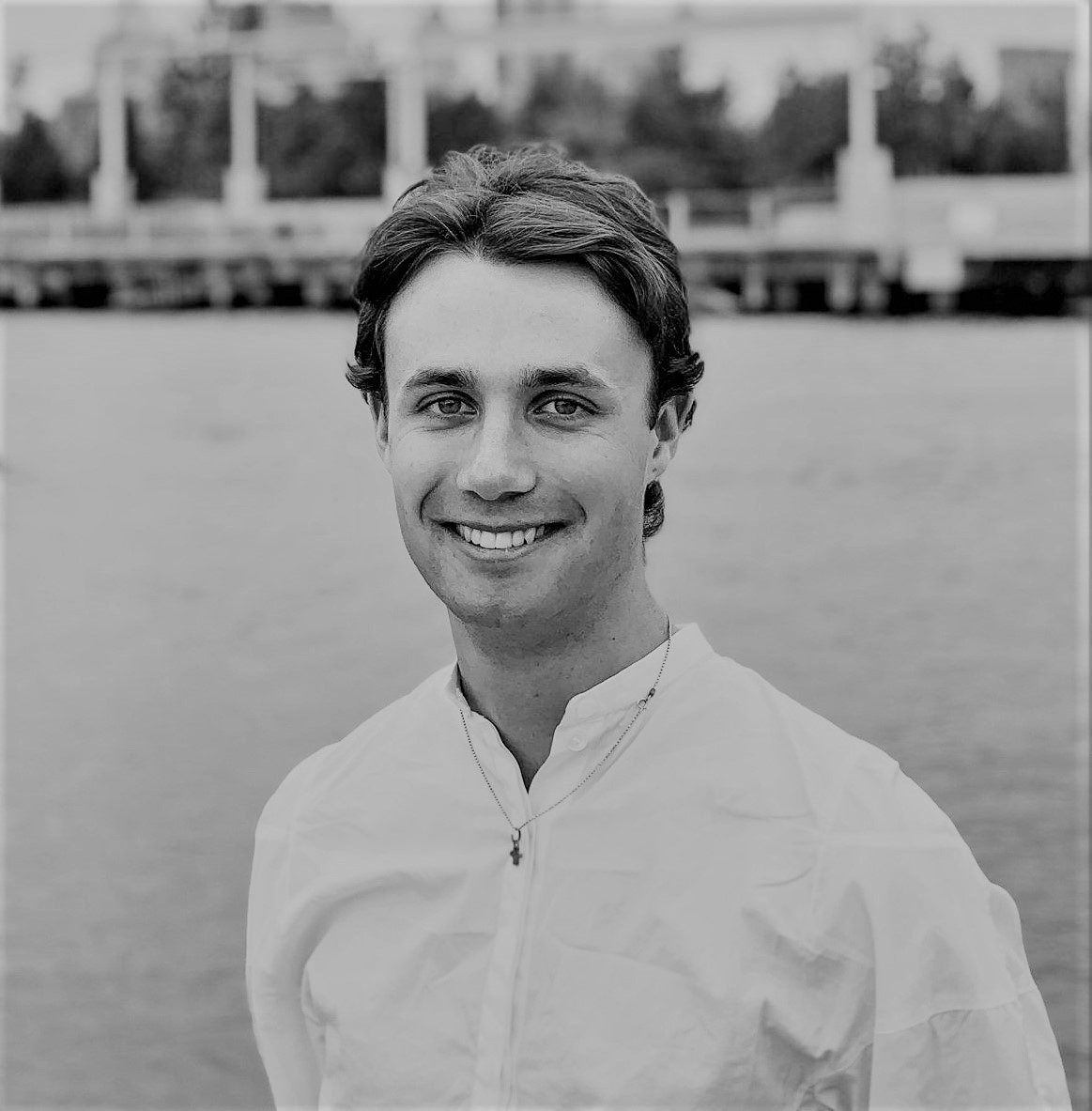 William Hosie is a writer and editor with a keen interest in fashion, design and art, earning a Double First from Magdalen College, Oxford in 2020.