Do you want to know how to look more fashionable? It's simple. All you need is the right jewelry. But not all pieces of jewelry are created equal, which means that while some can help your look, others will just make it worse. So what kind should you choose? Here are just a few examples of the types of jewelry that can help you look more fashionable: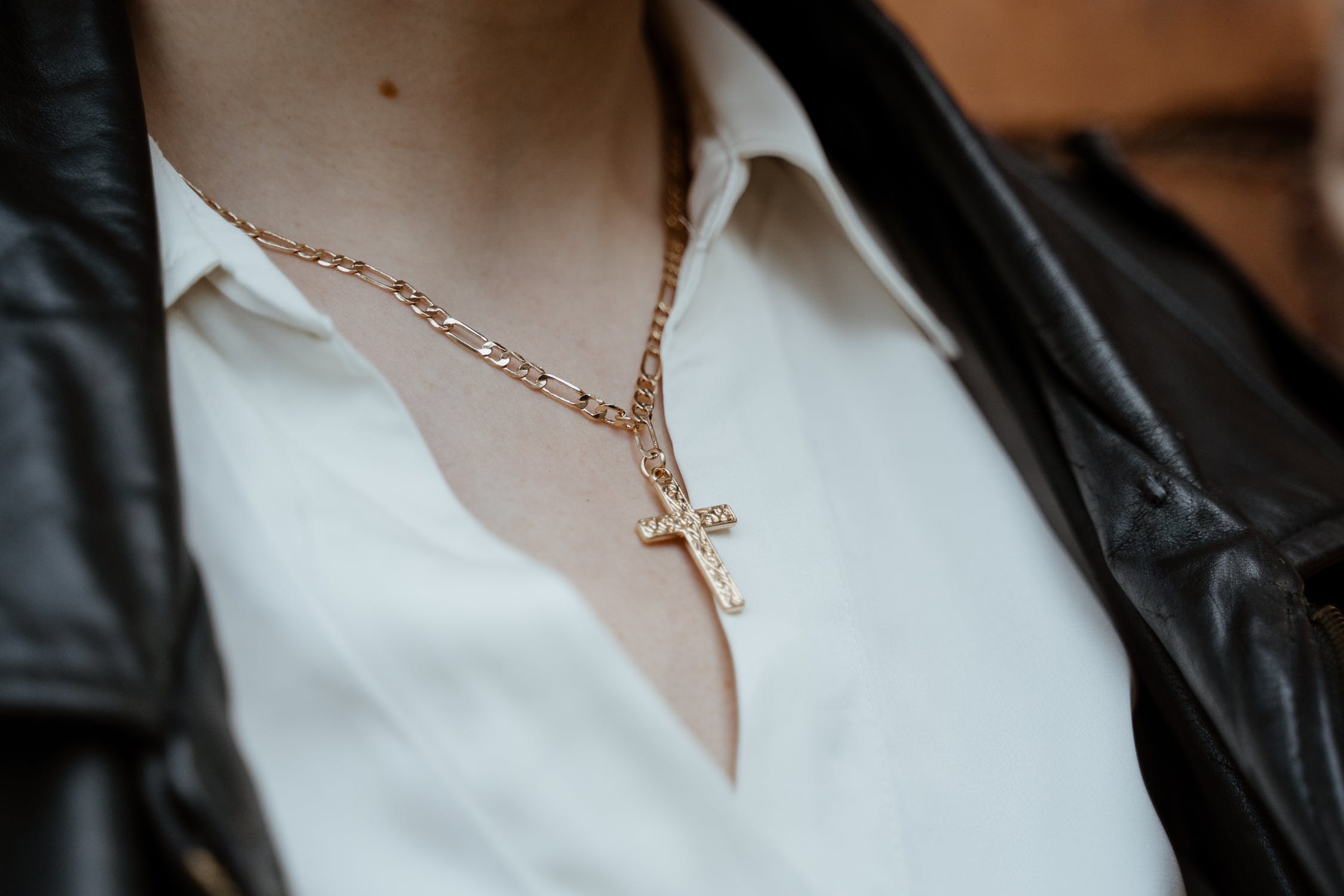 1 – Necklace
Of course, necklaces are the most important piece of jewelry to have in your collection. This is because a nice necklace can instantly change any outfit, making you look more put together. Make sure you don't pick anything too long or bulky, and it's best to wear simple, thin necklaces. You can wear a necklace with just about any outfit, but it's best to avoid ones that are too flashy or colorful. A statement necklace is perfect for adding a touch of drama to an otherwise plain outfit. However, don't overdo it. Stick to simple, elegant pieces that will complement rather than overwhelm your outfit. Also, if you're wearing a turtleneck or something with a high neckline, then choose a shorter necklace with no pendant. If you're going for a casual look, then you can wear a necklace that contrasts with your outfit. The people at www.alldiamond.co.uk suggest adding a blinged-out cross to your set. Many celebrities, both men and women, wear diamond crosses to show wealth as well as a status symbol.
2 – Rings
Wearing a few rings can add a nice touch to any outfit and will definitely make you look more fashionable. Make sure you match the metal color to what you're wearing and don't wear anything too shiny or flashy. The goal is to simply add a little something extra to your look. Make sure that you go for good-quality pieces made with quality metals. Zen Moissanite offers wedding bands and rings which are simply amazing.
3 – Bracelets
Just like rings, bracelets can add a certain something to your outfit. Again, make sure everything matches when it comes to metal color, and you can even go for a few bracelets if you're not sure what to wear. For example, if your outfit is mostly silver, then choose a gold bracelet to create a nice balance. For wristwear, you can try bangles or bracelets; stack several to make your outfit look more interesting. You can match the metal color to your outfit, but make sure the bracelets are not too loud. Wearing too many bangles or bracelets at once will only look bulky and take away from your outfit.
4 – Earrings
Statement earrings are a fashion staple. While wearing a few earrings can make your outfit look too loud, don't be afraid to go for more if that's what you're going for. If your outfit is simple, choose smaller earrings. If you're going for a fancy look, wear something more dramatic and eye-catching. Earrings are a great way to accessorize after you've finished getting ready for an event. Choose simple studs that will fit both casual and more formal outfits. Look for diamonds. A little bit of sparkle can elevate any outfit and make you look like that fashion icon you feel you are inside.
5 – Anklets
While an ankle bracelet might only be the right choice for a night out, you can wear anklets that go from your feet to your ankles whenever you want. Make sure your anklet is not too flashy and distracting, and it's best to avoid chains with big or bulky clasps that can make your look bulky. Anklets are the perfect way to show off your toned legs. If you don't have them, though, don't worry. You can flaunt your feet with anklet-style necklaces or toerings. Alternatively, you can always go for the traditional ankle bracelets.
6 – Match your piece with your outfit
For example, if you're wearing gold jewelry, then choose silver accessories. You can also wear silver pieces with gold or black outfits. For yellow jewelry, match it with blue and white ones. If you're not sure what type of metal color to go for based on the rest of your outfit, try matching the metal color with the shine of your outfit. In other words, if your dress or shirt looks shiny, you can go for silver jewelry. On the other hand, if it's matte, choose gold.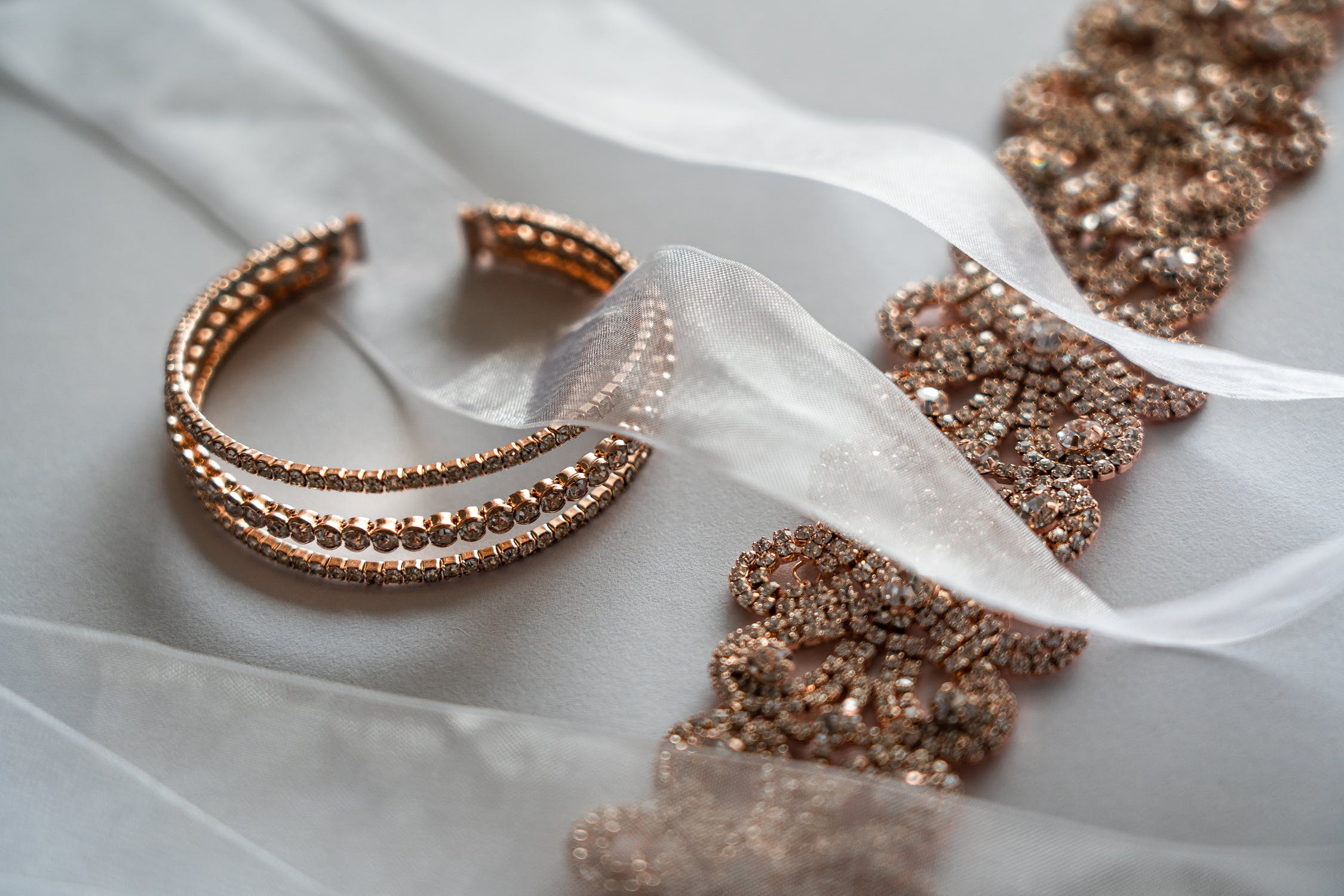 Accessory jewelry is a great way to add some flair to an outfit, and the right pieces can make you look more fashionable. Rings, bracelets, necklaces, anklets, and earrings are all excellent choices for adding pizzazz to your style. Just be sure to choose wisely; mismatching metals or wearing too much bling can easily ruin your look. So take your time when selecting accessories, and always remember that less is more.