The fashion industry is evolving. What used to be an industry dominated by a cheap product life cycle and unethical manufacturing methods that led to the wave of fast fashion is slowly morphing into a positive environment where we can have sustainable fashion brands. We are gently but steadily trying to conserve our world by employing natural goods in production, such as bamboo-based items and hemp.
Summer is in the past, resulting in professional women getting back into the swing of things at work. Whether you're shifting between boardrooms or attending your nonprofit annual gala, most of us struggle to locate fitted garments for work situations, that are also sustainable for the environment. If you are dressing for function, durability, or comfort, it is critical to choose pieces that you are pleased to wear while also meeting your needs.
Sustainability has become a buzzword in recent years. As a result, many consumers are adapting their shopping selections to create a cleaner environment through the clothes they wear, just as they are taking a closer look at the food they consume and the toxins they put into their bodies.
What Sustainable Fashion really means
Professional women are sharper nowadays as they pay attention to the quality of their clothing and the supply chain, manufacturing methods, and product afterlife. They are increasingly aware that a hangtag with the phrase "sustainable" does not imply that the store used environmentally friendly techniques to create the item.
One of the most heinous crimes in the fashion business is "fast fashion," or clothing produced at a low cost to fulfill the demand for the latest trends. Fast fashion, in fact, even jeopardizes the future of our planet.
Melissa Nataadiningrat has been an icon for ethical fashion; over her 25 years in this sector, she has had over a dozen patents and enormous product achievements and has a thorough understanding of what fashion sustainability really means.
"What many of us forget, or perhaps do not realize, is that sustainability is more than just using bamboo-based fibers and slapping the word 'sustainable' on a hangtag. True sustainability comes when the whole supply chain of bamboo is sustainable."
"We feel bamboo is ideal for products since it is extensively utilized in the market, and we are aware of the benefits of using bamboo-based items.' However, if we're continually hearing about deforestation, water pollution and shortages, and big business farming displacing small farmers, we haven't actually produced a truly sustainable environment."
"We must recognize that a supply chain is its own ecosystem that must be nurtured and nourished eternally in order for the world to witness genuine environmental effect. We must create, develop, and manufacture in accordance with that premise."
Applying Sustainable Fashion in the Industry
Professional women are becoming more aware of new textile and technological trends. They are opting for clothes and fabrics that are designed to endure longer. Natural fibers (cotton, hemp, linen) and futuristic/innovative textiles are among the most sustainable materials. These women are rejecting low-cost synthetics (polyester, nylon, spandex). This is due to the fact that these fibers are generated from chemicals rather than natural sources.
We all adore quick-drying polyester tanks and tees because they are inexpensive, wrinkle-free, and widely accessible. These clothes can take up to 200 years to disintegrate. Creating the fabric of the future using cutting-edge technologies, companies are paying closer attention to creating cleaner garments.
Megan Eddings, Founder, and CEO of Accel Lifestyle developed a proprietary sustainable fabric that is better for the environment. After years of trial and error, Eddings was able to create a proprietary fabric that includes premium, American-grown Supima cotton. With patents pending in 120 countries, her fabric is a softer, stronger, more versatile fabric with anti-microbial properties.
"Microplastics are a major problem for both the environment and our health. These synthetic fibres are plastics, and when you wash garments produced from them, microplastics break off, and many of them wind up in the seas, ocean life, and our mouths.
Sustainable fashion considers a garment's full supply chain and life cycle, from where and how it is manufactured to when it ends up in our landfills. Consumers must consider how their purchase affects the environment, the lifetime of their garment, and how to invest in longer-lasting clothing."
Small steps make a big difference.
As professional women, we need to take responsibility for our daily choices. Commit to buying less, limit your outfits per day, and invest in pieces that last longer. Sports outfits that carry you throughout your busiest of days, from the board room to barre class. Those of you who have project-based work know how long the days can be, and investing in staple workwear is becoming a priceless asset.
Do your homework the next time you go shopping. Take note of how brands utilize the phrase "transparency." Do they truly mean it and can they back it up? Is the brand taking the lead on the textiles used? Are they devoted to ethical and long-term practices?
It's easy to lose sight of the importance of purchase or the power you wield as a customer. Every day, we can take tiny steps toward a more sustainable fashion future.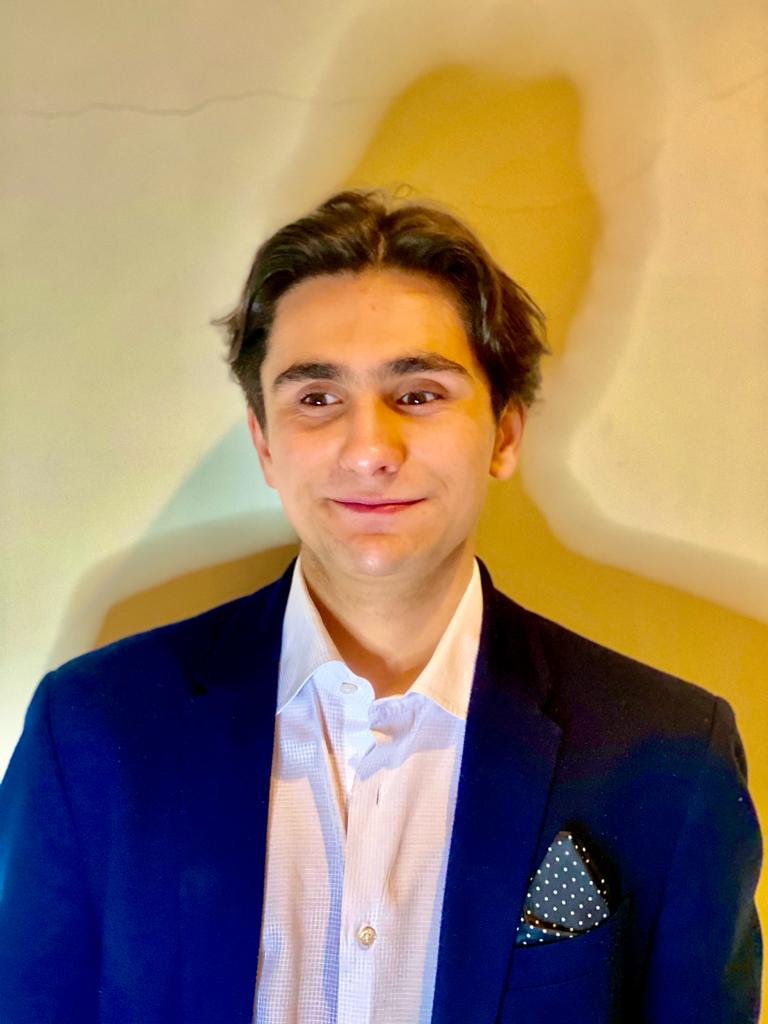 Mateus Guarda is a young writer passionate about cinema, streetwear, and vintage clothing. Since April 2020, he has been written articles, listings, and press releases for Ztudium Limited. He contributes often to both fashionabc.org and openbusinesscouncil.org. Mateus was born in Portugal and has resided in Sweden, as well as London in recent years. In sixth form, he studied Film studies, English literature, and History, so he has a progressive understanding of the film industry, major historical times, and immaculate novels. He also worked with actor and film producer Hetty Baynes-Russell.