Last update on: 8:20 am October 21, 2021 by fashionabc
The fashion value chain reportedly produces ninety two million tonnes of waste and is responsible for ten per cent of the world's carbon emigrations. This has an unsustainable impact on our natural terrain at each stage of the supply chain, from the sourcing of raw accoutrements, to the production and end of the apparel's life shelf. To address this intimidating situation, further and further fashion companies are developing strategies in agreement with the environmental, social and governance yardstick. For illustration, ASOS Fashion with Integrity 2030 commits to attaining Net Zero across the value chain by 2030. The need of the hour is for fashion companies to reduce environmental impact and track human rights and labour practices across production. 
Per Fashion United, "A whole series of recent EU initiatives have been taken in this area, including the EU Action Plan on Financing Sustainable Growth (March 2018), the Green Deal (December 2019), the Proposal for a European Climate Law (March 2019), the Circular Economy Action Plan (March 2020), the Farm to Fork Strategy (May 2020), the Climate Pact (December 2020) and the EU Regulation on Sustainability-Related Disclosures (March 2021). In April 2021, the European Commission presented its new Sustainable Finance Package, intended to help improve financing of sustainable activities across the European Union. And most recently, the Fit for 55-pack …"
The EU Strategy for Textiles
As part of the EU Green Deal, the European Commission introduced The Circular Economy Action Plan —published on 11 March 2020 — looking to shift the linear industry towards a circular economy. With a focus on resource-intensive sectors like textiles, the Circular Economy Action Plan includes a "sustainable products" policy to support the circular design of all products based on common methodology and principles, as well as a "right to repair". By prioritising the reduction and reuse of materials before recycling them, and by fostering new business models with innovative products and services, the Circular Economy Action Plan aims at preventing environmentally harmful products from being placed on the EU market.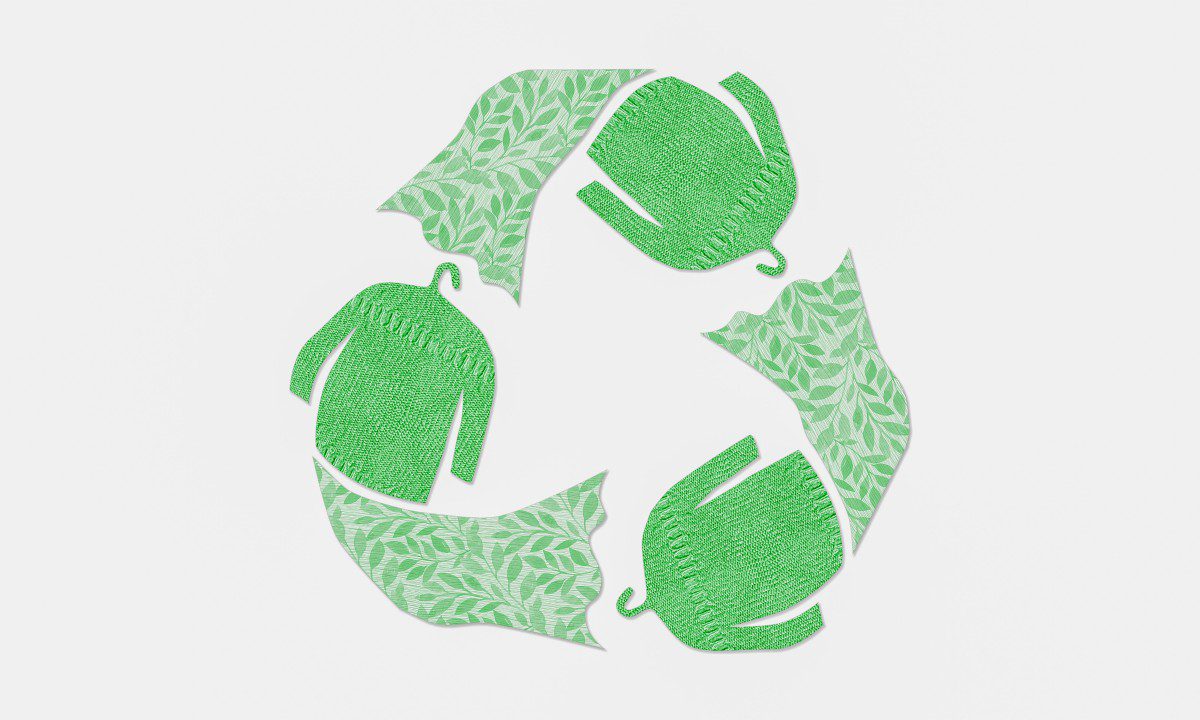 To reduce waste and prevent misplaced value of materials, the Circular Economy Action Plan aspires to ensure the uptake of secondary raw materials and to empower consumers to choose sustainable textiles and have easy access to re-use and repair services. As an alternative, the European Commission encourages companies to move away from the fast-fashion business model and to find other ways to offer fashion, in particular by providing incentives and support to product-as-service models. Also on the waste side, Member States will be obliged to put in place a system that achieves high levels of separate collection of textile waste.
The sustainable textiles strategy is in sync with EU initiatives on sustainability and consumer transparency. Crucial topics to be addressed include establishing eco-design for fabrics and incentivising circular business models; enabling better ways of recycling and production processes; increased transparency throughout the value chain; managing value chain pitfalls including labour conditions; and better operations of production and post-consumer textile waste.
Initiatives by the Member States
Besides the European Commission, several EU Member States launched strategies awaiting the global regulatory framework. Last year, France was the first country to have adopted a law prohibiting the destruction of unsold non-food inventory, such as clothing, shoes, beauty products, books, or consumer electronics. Manufacturers, distributors, and stores that have unsold products in stock will be obliged to donate or recycle these products instead of burning it or discarding it in landfills.