Last update on: 2:54 pm November 6, 2023 by fashionabc
Your wedding ring is one of the most important pieces of jewelry you will ever own, and it's a symbol of your commitment to your partner that you'll wear for the rest of your life. It might be difficult to choose the ideal wedding ring because there are so many various designs, metals, and gemstones available.
But with a little information and direction, you can locate a ring that you'll adore and treasure always. In this article, we'll provide you with a comprehensive guide to choosing the perfect wedding ring.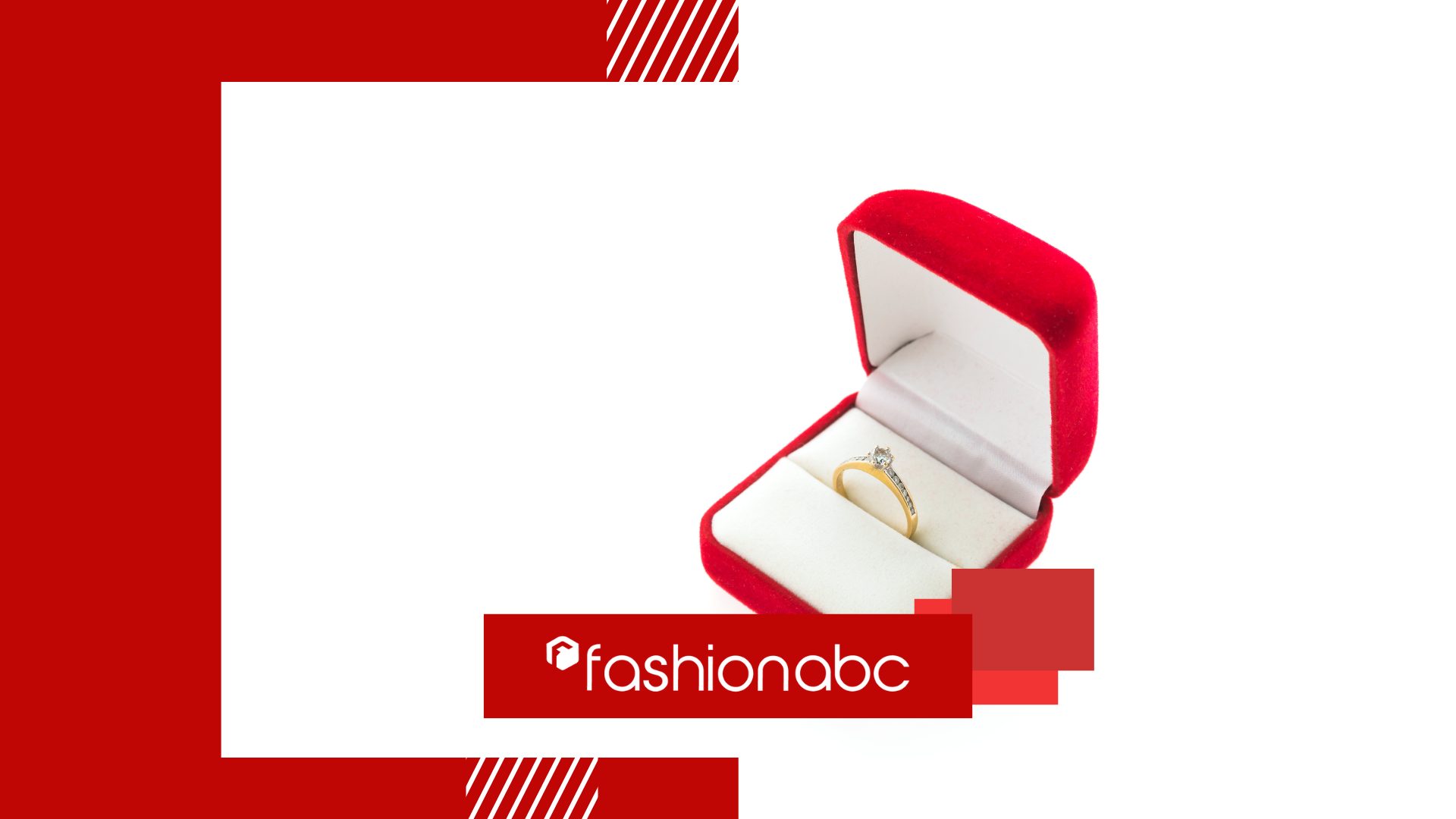 So, let's get started!
Finding the Right Fit: Tips for Choosing the Perfect Size and Shape
When choosing a wedding ring, finding the right fit is essential to ensure it is comfortable and secure on your finger.
Have your finger measured by a qualified jeweler to determine the correct size. This is especially important if you're ordering custom rings online or a ring with a unique shape, such as a curved or twisted band. Additionally, it's a good idea to measure your finger at many points throughout the day because finger size can change with changes in temperature and moisture.
You must consider the shape of your wedding ring in addition to the appropriate size.
Some popular shapes include flat bands, rounded bands, and comfort-fit bands. A flat band sits flush against the finger and has a classic, traditional look.
A rounded band has a more curved shape and is often more comfortable to wear for long periods of time. A comfort-fit band has a slightly curved interior, which helps it sit more comfortably on the finger.
All About Stones: Diamonds, Gemstones, and Other Alternatives
When it comes to wedding rings, diamonds are a traditional and popular choice for couples. However, if you wish to break tradition in style and add both color and meaning to your ring, gemstones are your best bet.
One such gemstone is the vibrant green emerald. Emeralds have a rich history and are known for their deep green color. The ancient Greeks believed that the stone symbolized love, fertility, and rebirth. They are also believed to bring harmony, wisdom, and growth to relationships.
Cleopatra used the gemstone to adorn herself and presented it as a gift to foreign dignitaries. Ancient legends dictate that emeralds could bestow the wearer with the ability to predict future events. Be sure to check these green emerald wedding rings, which offer an enchanting and distinctive choice for couples seeking a touch of elegance and symbolism in their wedding bands.
Alongside emeralds, other gemstones hold their own unique significance. For instance, sapphires are often associated with loyalty and faithfulness, while rubies symbolize passion and love. Amethysts are believed to promote clarity and spiritual growth, while aquamarines are connected to serenity and inner peace.
In addition to traditional gemstones, there are also many alternative options to consider. For example, moissanite is a lab-grown gemstone that resembles a diamond but is much more affordable. Many couples also choose to incorporate birthstones into their wedding rings as a personal touch.
Personalizing Your Rings: Engraving, Custom Designs, and Other Options
While the style and material of your wedding ring are important, adding a personalized touch can make it even more special.
Engraving is a popular option for couples who want to add a personal message to their rings. This can be as simple as engraving your wedding date or your initials, or as elaborate as including a special quote or message.
A survey was conducted in November 2021 to study the latest jewelry and engagement trends. More than 5000 individuals between the ages of 18 to 54, who got engaged between January 1 and November 7 were studied. The survey found that most couples were looking for 'highly personalized' ring experiences. The demand was found to be even greater in Generation Z couples.
Another way to personalize your wedding ring is by adding a custom design. This could be a unique shape or pattern, or a design that incorporates meaningful symbols or images. For example, a couple who loves to travel may choose a ring design that includes a globe or compass, while a couple who shares a love of music may opt for a ring design with music notes or a guitar.
Other options for personalizing your wedding ring include choosing a unique metal or finish, such as rose gold or matte finish, or incorporating a unique texture or pattern into the ring design.
Shopping for Your Rings: Where to Look and What to Ask
When it comes to shopping for your wedding rings, there are many options to consider.  Here are some tips for finding the right stone and asking the right questions:
Do your research: Make sure a jeweler is reliable and sells high-quality goods by doing some research before making your decision. Look for testimonials and advice from prior customers. Also, make sure to read about the stone you're willing to purchase. Leibish's blog states that there are certain factors that remain unseen to the naked eye, but they can significantly reduce the quality of a stone. Diamond fluorescence caused by the absorption of nitrogen, boron, and aluminum is one such example.
Consider your budget: Wedding rings can vary widely in price, so it's important to consider your budget before shopping. A recent study revealed that an average couple spent nearly $5,225 on engagement rings in 2022. To break it down, 9% of the couples spent over $10,000, 29% spent between $2000- $5000, and 19% of the couples preferred spending no more than $1000.
Ask about warranties and policies: It's important to ask about the jeweler's warranty and return policies, in case there are any issues with your ring down the line.
Try on different styles: Try on various wedding ring designs to choose the one that fits comfortably and best complements your finger. Don't be afraid to ask the jeweler for recommendations based on your personal preferences and lifestyle.
Personalize your rings: Consider adding a personal touch to your rings, such as an engraving or custom design.
Conclusion
With the knowledge and insights gained from this guide, you are well-equipped to embark on your quest for the perfect wedding ring. May your search be filled with joy and excitement, and may the ring you choose to serve as a constant reminder of the love and unity you share as you embark on this beautiful journey together.