Summary
Today the world's most iconic jewellery brand, the history of Tiffany And Co. dates back to 1837 when twenty-five year old Charles Lewis Tiffany and his friend opened a modest stationery and fancy goods emporium.
History
Arguably the world's most iconic jewellery brand, the history of Tiffany goes back to 1837 when twenty-five year-old Charles Lewis Tiffany and his schoolfriend John B Young opened a modest fancy goods and stationary emporium in Lower Manhattan with $1,000 loan from Tiffany's father. Initially named "Tiffany and Young", it was shortened to Tiffany And Co. [colloquially known as Tiffany's] in 1853 when Charles Tiffany took sole control and began focusing on silver ornaments and jewellery. In no time, the store was the go-to destination for ladies searching for minimalist jewellery or timepiece, a departure from the opulence of the Victorian era. Unlike other stores in the Thirties, Tiffany marked the price on its products and accepted cash payment, strictly no credit.
Tiffany's mail order catalogue, 'The Blue Book', was published in 1845 to showcase its couture jewellery set with the most opulent, magnificent gemstones. As the first American firm to adopt the British silver standard of using ninety-two per cent pure metal, Tiffany won grand prize for silver craftsmanship at Paris World Fair, 1867. In1878 the company went down in history when it acquired the world's largest yellow diamond from deposits in South Africa. The Tiffany Diamond weighed 128.54 carats with eighty-two facets and can be seen at Tiffany's New York flagship. In 1886, Tiffany designed the engagement ring that enhanced the diamond by lifting it off the band. Till date, it is the most sought-after symbol of love.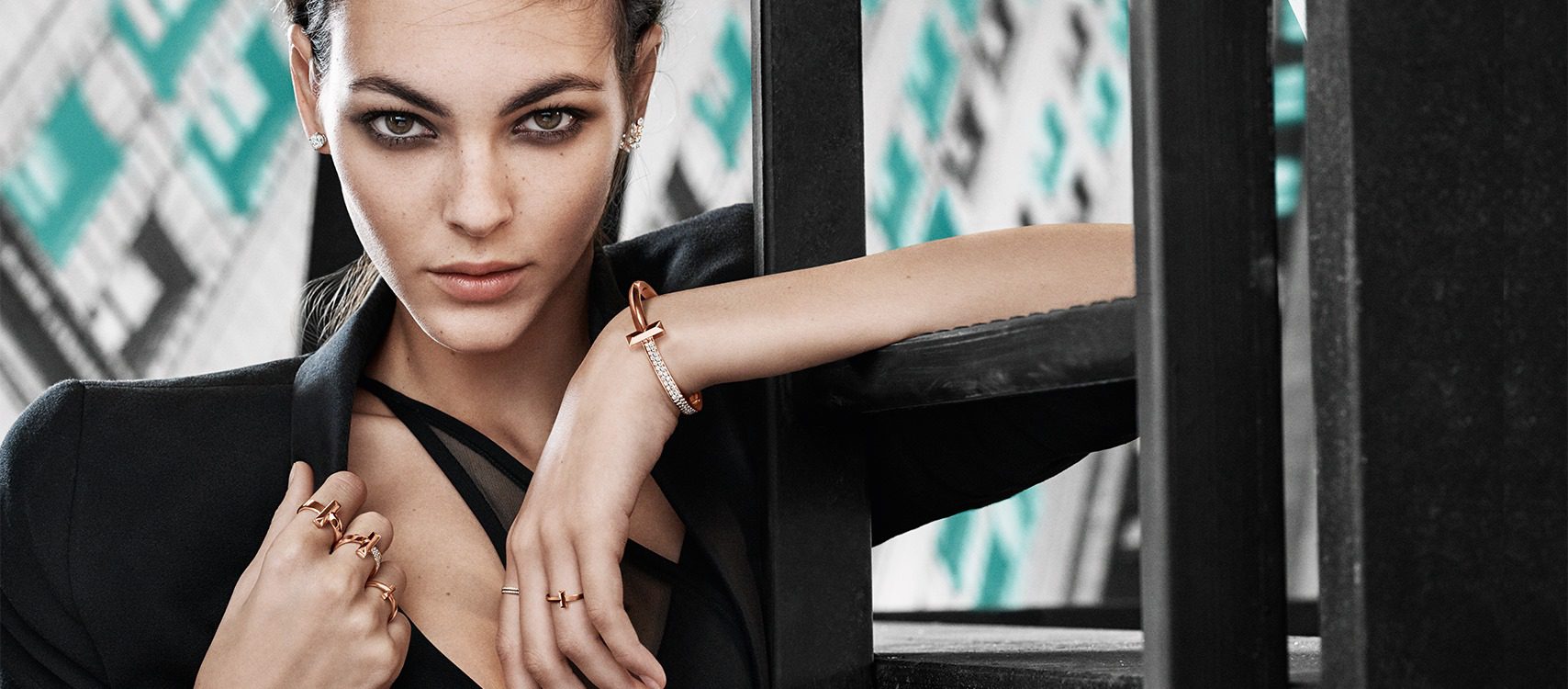 In 1968, Lady Bird Johnson, First Lady of the U.S., commissioned Tiffany to design White House china service following which President Chester Arthur invited him to redecorate White House; President Lincoln bought a pearl suit for his wife; Franklin Roosevelt bought a engagement ring. Throughout its history, the U.S. Government has called on Tiffany to create commemorative designs. Among them, ceremonial swords for Civil War generals; Congressional Medal of Honor; redesigning Great Seal of the United States. The brand again made headlines when Charles Lewis Tiffany bought one third of the French Crown Jewels in 1887. Its exhibitions at Paris Fair 1889, 1990 saw the most extraordinary collection of jewellery by an American jewellery house and the number of awards led to Tiffany's appointment as Royal Jeweller to the crowned heads of Europe, Ottoman Emperor and Czar of Russia. After the death of Charles Lewis Tiffany in 1902, his son Louis Comfort Tiffany became Art Director. The Art Nouveau movement was popular and Louis' creative, nature-inspired jewellery designed with glass, gemstones and enamels placed the brand at its vanguard. He also opened Tiffany Artistic Jewellery Department in the New York flagship for jewellery and precious objects to be made onsite.
In November 1978, Tiffany and Co. was sold to Disney for reportedly US$104 million in stock. In August 1984, Avon sold Tiffany to an investor group for reportedly $135.5 million. Tiffany went public again in 1987 and raised about $103.5 million. The Tiffany and Co. Foundation was established in 2000 for grants to non-profit organisations in the space of the environment and the arts. In 2012 Tiffany celebrated its 175th anniversary by resetting The Tiffany Diamond in a necklace of white diamonds. The decade witnessed a lot of restructuring within the company. Francesca Amfitheatrof took over as Design Director in 2013. In 2017, the company let go of CEO Frédéric Cuménal due to weak sales. For some time, former CEO Michael Kowalski took the reins before Alessandro Bogliolo was named CEO. Under his leadership, Tiffany and Co. turned around slumping sales and captured a younger audience. Tiffany & Co. opened Blue Box Cafe in New York in November 2017 and launched Home and Accessories. In October 2020, LVMH bought Tiffany for $16 Billion.
Vision
Redefining Loves special moments
Mission
Honouring our legacy and defining our future through our most valuable asset — our people.
The Team
Chairman: Michael Burke
CEO: Alessandro Bogliolo
EVP: Alexandre Arnault
CAO: Reed Krakoff
References