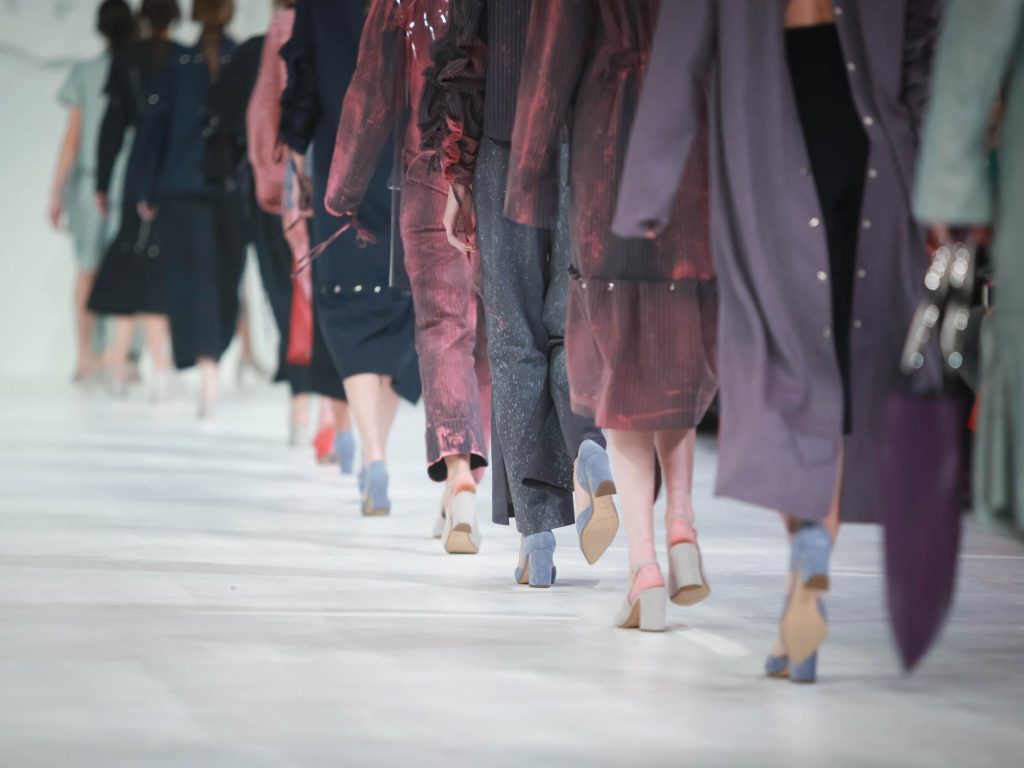 Many leading world industry are waiting for the fallout of the COVID-19 pandemic as loads of issues have happened and caused a huge downfall. and fashion has not been immune. But aside from economic factors, the industry is also facing lasting structural change.
During the last decade, the fashion industry was an incredibly successful economic story: consistent growth, strong performance of the Asian market especially with Hermes and the boom of online shopping set up a bright outlook. According to Euromonitor International, in 2019 the value of the global fashion retail market was $1.78 trillion, a jump of 14 percent on the previous year.
Until the start of the pandemic, the sales forecast for 2020 looked promising. However, the COVID-19 crisis has dramatically affected the fashion industry worldwide – while many retailers are concerned about the sales figures, it is clear the wider sector faces significant structural changes, which will affect customers' behavior, the fashion calendar and even people's style.
Online domination
"We were already seeing a move to online. Online was by far the highest growth segment of the industry. And because people have been forced to an online world, that will accelerate," says Stephanie Phair, chief customer officer at Farfetch, an online luxury fashion retail platform.
With shops closed around the world, consumers are moving to online. A strong online presence is key to brands' survival now and their success in the future.
Boom of sustainability
During the crisis, many customers have been shopping more consciously and thinking about ethical aspects of their shopping experience – a shift in consumer mindset expected to accelerated by the pandemic. "People are thinking a lot more around endorsing companies that have a mission, that have a purpose, that do good in the world," says Phair.
Models present creations for Yves Saint Laurent at the end of the Women's Fall-Winter 2020-21 Ready-to-Wear collection fashion show at the Trocadero in Paris.
What is the future for fashion weeks?
Travel restrictions and social distancing rules have moved fashion weeks to a digital space for the foreseeable future. Online streaming of catwalk shows and  a "no-guests" policy might become a new normal for fashion capitals and their front-row "influencers."
Slower Fashion
The coronavirus pandemic has forced a rethink of some industry habits.
"Brands and retailers are taking the opportunity to do some of the things that were being discussed before. Which is: should we be selling the right season in the right season? Should we be thinking about consolidating to fewer seasons and more of a capsule approach as opposed to having eight seasons in the year and having buyers come to eight different markets?" questions Phair.
Will COVID-19 change the way we dress?
People are shopping for what they can wear right now, while many of them are still in lockdown. While activewear and loungewear are on trend, it is expected the pandemic could change the way we dress even when it is over. The Great Depression and World War II transformed people's wardrobes; COVID-19 unavoidably will become a new trendsetter, but it is up to designers to lead this change.
"The change will definitely happen," says Phair. "I think it's too early to know what that will look like. And I think the best people place for that are the designers themselves. They are taking this time to go back, to understand, to get all of the cultural references. And that's what tends to lead that change – the designers themselves absorbing what's going on."
Does the future of fashion look bright?
"This is obviously a terrible health crisis and is an economic crisis. But you hope that, out of that, there will be silver linings and positive impacts for the long term," says Phair.