Last update on: 4:35 am August 1, 2023 by fashionabc
The most recent event occurring in the fashion industry we witnessed was that Nest join the Fashion Revolution in the question of #whomademyclothes. The Nest are a American based non-profit working global company with the soul purpose of building a new handworked economy to increase global workforce inclusivity, aiming to better women's wellbeing beyond factories, and preserve important cultural traditions around the world. The Nest Guild is a global network containing more than 700 artisan business operating in more then  100 countries around the world.
During this week, brands and producers demonstrate transparency in their supply chains by featuring information and images across social media about their production process and the skilled handworkers behind the products. Many members of the Nest Artisan Guild, a network of over 700 artisan enterprises with a footprint in over 100 countries, join the movement by sharing their brand stories online.
Freeset Global Creates a DIY No-sew Mask Tutorial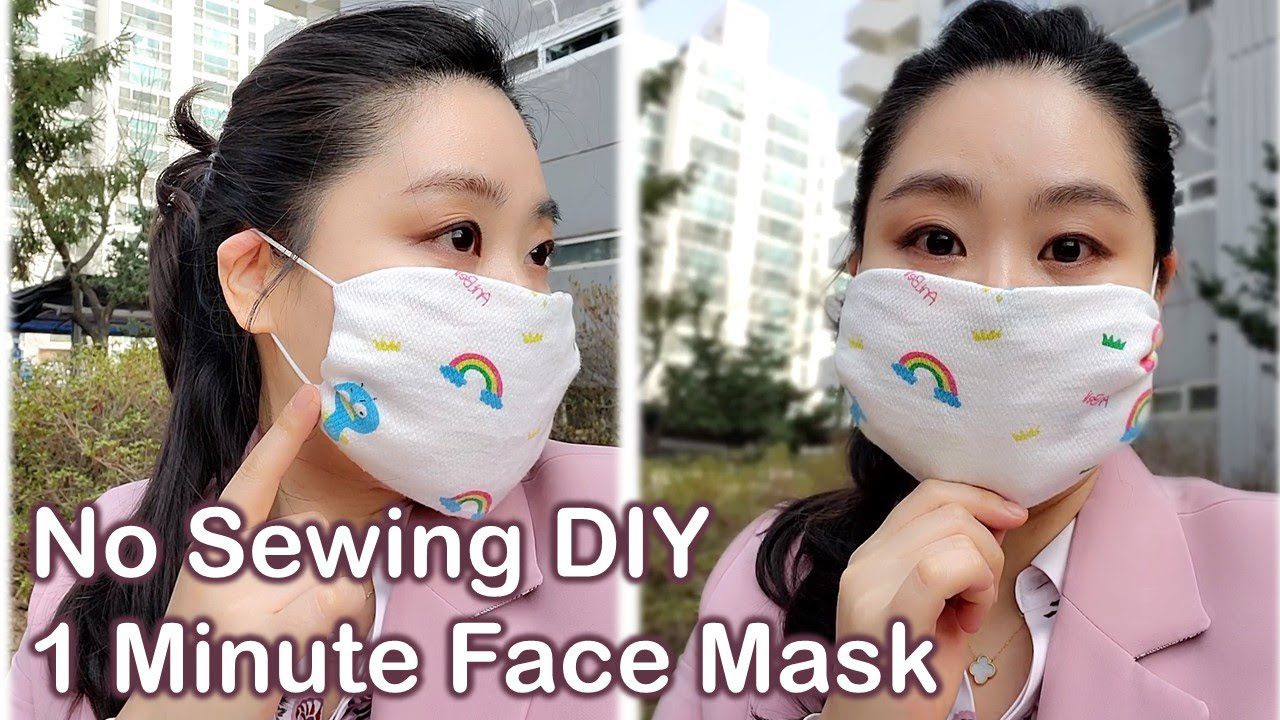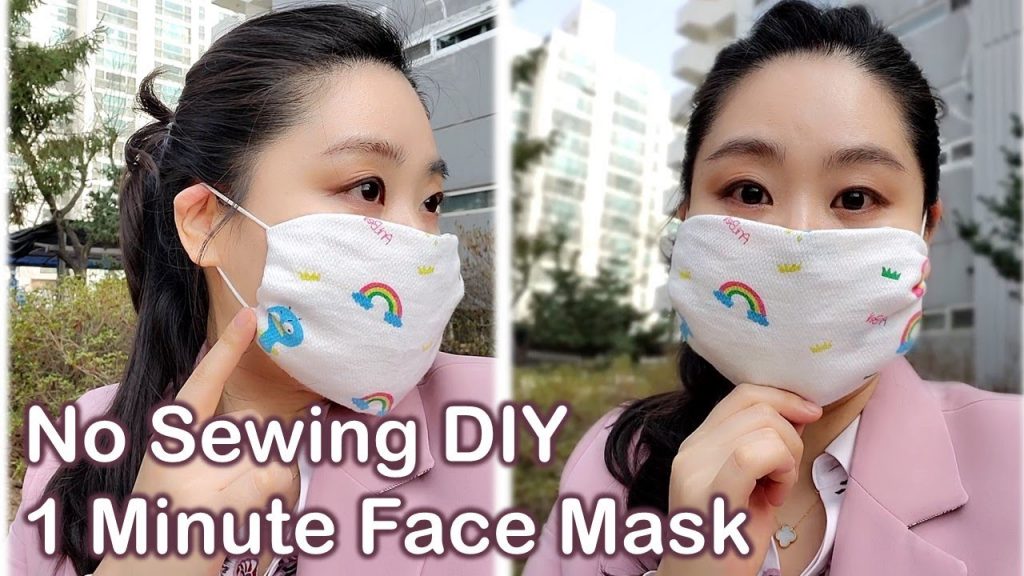 Nancy Knapp, Chief Business Development Officer of Freeset Global based in India, shares the DIY no-sew mask tutorial Freeset Global artisans developed as a simple way for anyone to create a protective mask in India where local infrastructure is disrupted by complete lockdown.
The vision of Freeset Global is to transform individuals and communities through business. The comapany said "We seek to provide opportunities for women with dignified employment in a supportive community- to provide a choice where they had none. Freeset began in Sonagachi, one of Asia's largest red-light areas with ~10,000 sex workers, many of whom were taken from homes in villages and communities across West Bengal. Our women hoped for something better. Through jobs at Freeset making bags and tees, we worked to build new homes and a new community of freedom in Kolkata". They also launched Freeset Trust to provide better counseling and care for staff and community.
Freeset Global also said "We believe every person needs a community to belong to". In Freeset they said "we live in communities marked by extreme poverty and vulnerability, our people are world-battlers, fighting daily for the good of their families and neighbours". We want to see freedom prosper in our communities, with every person having a chance to not only feed and clothe themselves but ultimately reach their full potential.
In 2014 Freset global announced that, "our women started dreaming about returning to their ancestral homes, so we visited communities in the Murshidabad district (rural West Bengal) and now have two new businesses in strategic locations".
Social distancing also hasn't led to social disconnecting. Although all of Fresset Global operations remain closed due to the current lockdown in India, they still said that "we are continuing to interact with the community and Freeset Global artisans via phone have created multiple message groups for different communities to stay connected, these groups help to share updates and act as a helpline for the women in our community, ⁠We also ensure our leaders are having regular one-to-one phone conversations, and people share encouraging photos of how they are spending time at home". "We all need the support of one another!"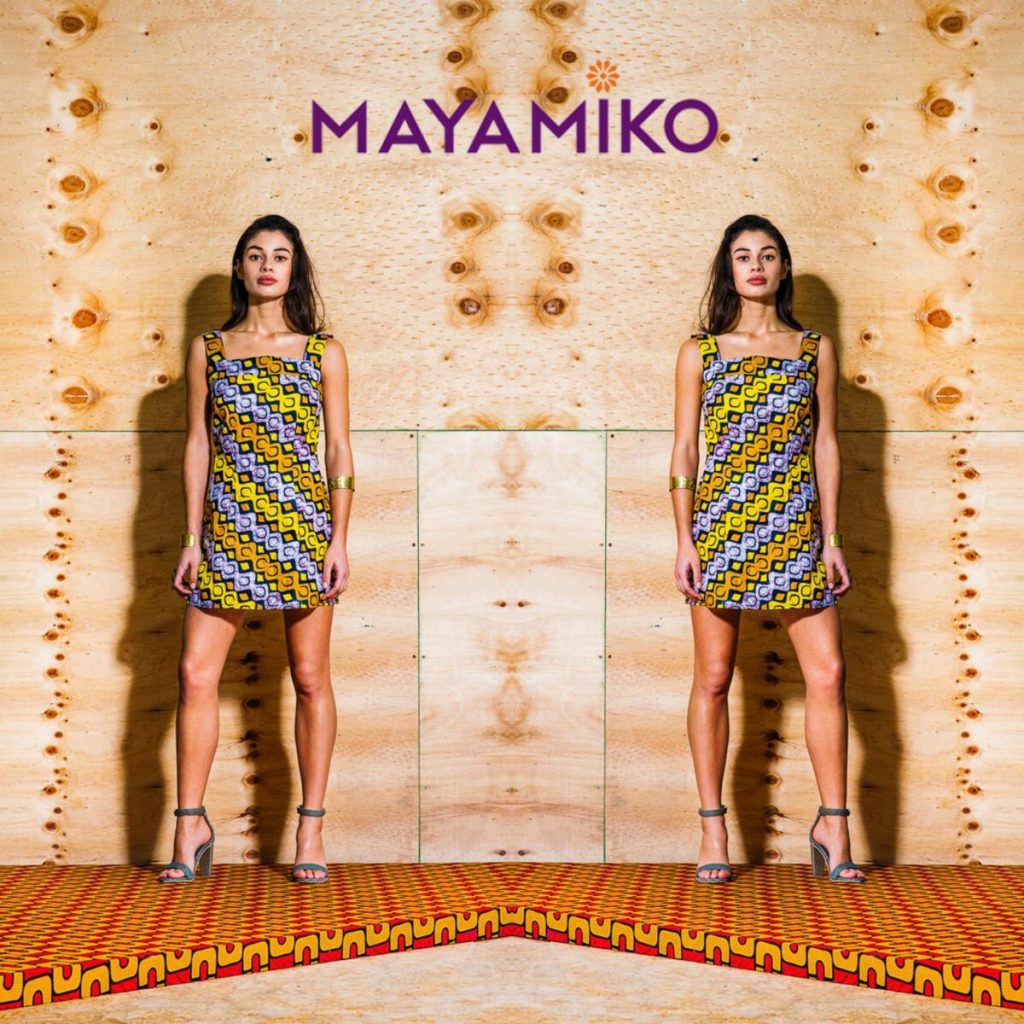 Paola Masperi, Founder of made-in-Malawi  Mayamiko, shares the COVID-19 educational resources they are translating into local languages, and the fun and free at-home craft activities they are sharing across social media.
Mayamiko is an ethical and sustainable woman's wear and lifestyle brand, producing apparel, accessories and homegoods, lovingly made in Malawi by our team of tailors, pattern cutters and seamstresses. I founded Mayamiko with the desire to create sustainable livelihoods through craft-based production, creativity, storytelling and fairer trade practices, particularly for women.
Mayamiko works in partnership with Mayamiko Trust, their a sister charity. Through the Mayamiko Trust program they hope to offer women choices for their own lives, and being able to see education as the key to unlock these choices. So they aim to provide free quality training in tailoring and sewing, business and entrepreneurship education, but also access to grants and microfinance.
The Charity and brand work together through the Mayamiko Fashion Lab where our garments are made. The Mayamiko Fashion Lab was designed to provide training, education, nutrition, sanitation and fair trade practices to everyone involved. The project is at the moment provides training in sewing and tailoring as well as financial and business skills to local, disadvantaged women, many of whom are affected by the HIV pandemic or who are carers of HIV orphans. After their training all trainees receive a recognised qualification as well as mentoring, guidance and access to a micro-finance scheme, enabling them to start their own business or staying on to work with Mayamiko.
As the COVID-19 pandemic unfolded around the world, May made a decision that the safest thing was for Mayamiko teams to work from home. Since, they have pivoted production to produce fabric masks which current Fashion Lab students and Mayamiko seamstresses are sewing from their homes. Mayamiko are also glad to be able to provide employment sewing masks during this pandemic to past Fashion Lab graduates who have set up their own businesses but are currently grounded at home.
Mayamiko have set up systems to safely distribute raw materials and collect the finished masks. We were able to nimbly shift to this new production system because each seamstress has a sewing machine at home provided through our sewing machine grants. These machines have proven to be a real relief during this time of crisis by providing our artisan partners the opportunity to continue to earn an income safely from home.
They continue to pay full salaries and plan to do so as long as possible. We keep in touch with everyone on a daily basis through WhatsApp and send each other pictures of what 'working from home' looks like for each of us.
In addition to providing a source of income, Mayamiko also want to help they community to stay healthy and safe. We created a number of educational resources including easy to read flashcards translated into local languages that can be shared digitally to help spread messages on how to stay safe. We have also created a mask-making pattern and tutorial to empower people to make their own masks, cheaply and easily at home.
Mayamiko are encouraging those who are able to, to 'pay it forward' and sponsor a face mask. This allows Mayamiko to keep donating masks to those in need and allows us to provide employment to our artisan partners. We also want to care for and acknowledge our customers, so our artisan partners in Malawi created a simple scrunchie making tutorial to help the community to do something crafty at home!"
Threads of Peru Shares their Craft Story and Connects to their Mission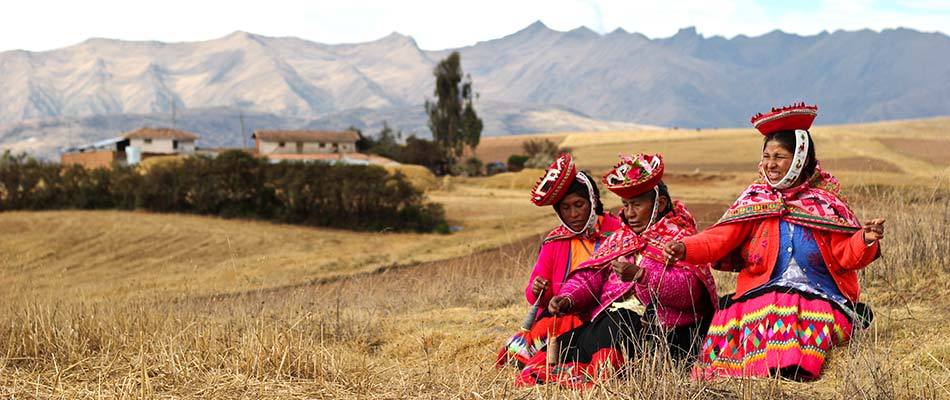 Ligia Gómez, Project Coordinator and Sales Consultant at Peru-based Guild business Threads of Peru, shared the story and mission behind the brand and how they are keeping that mission alive throughout this moment of grounded operations.
Threads of Peru also works with weaving cooperatives in four regions of Cusco, namely the Sacred Valley, the Patacancha Valley, the Mapacho River Valley, and Ausangate, creating handwoven items such as ponchos, scarves, bags and home textiles. Each group has unique strengths in terms of skills and products, and offer different pallays (traditional woven designs), according to how their weaving tradition evolved.
Thread of Peru said "we are staying connected with our global community online through our Instagram and website." In the previous week they launched a giveaway campaign to help generate income so our staff is able to remain employed and thus they are able to reinvest in production when possible. Reinvesting in production means work for the weavers and sewers, and also supports the local yarn, dye and leather suppliers.
But Threads Of Peru greatest goal is to provide protective masks to those in need in their home country which is Cameroon to secure that nobody is put behind and enable the creation of jobs for local artisans during this crisis. You can provide a mask for a frontline worker while employing artisans like  with Nest's PPE Purchasing Initiative.
This was all reported firstly by "fashion revolution"